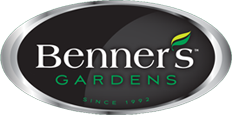 Benner's Gardens Offers Wholesale Pricing
Benner's Gardens, a deer fence and wildlife deterrent product company based in Hudson, New York, is offering wholesale pricing to fence installers.
FOR IMMEDIATE RELEASE
Hudson, NY, January 10, 2022— Nothing is more devastating to garden owners than when an unwanted pest gets into your garden. With Benner's Gardens, that fear will be a thing of the past!
Benner's Gardens offers top-quality fencing products to keep animals such as deer and other wildlife out of your precious gardens.
While Benner's Gardens offers their products to everyone, the team is excited to announce their special pricing for wholesale fencing.
These prices are exclusive and competitive!
"This is a tremendous opportunity to launch our deer fence product line in your business and extend your services to your own clients," said the CEO of Benner's Gardens
The New York based company not only offers Benner's Gardens products, but they also carry Best Friend Fence products, making Benner's your one-stop shop for all your fencing needs.
Among the many products offered are wire deer fence, metal fence kits, snow fences, access gates, garden fences, and much more!
"I have tried just about every deer fence there is, and Benner's Gardens has the one that I will stick to from now on!" said one satisfied customer.
If the quality and variety of Benner's products don't convince you, the pricing will! Benner's Gardens prides themselves on their competitive and affordable prices.
"Keeping animals from destroying your garden should not break the bank," said a representative of Benner's Gardens.
For more information on the company, you can visit their easy-to-navigate website. On this website you can find a full list of products offered along with the specifications and a description of the product, so you can find exactly what you are looking for.
Aside from the team's products, there is also a tremendous amount of information available on the website. You can become a fence master by simply checking out all the valuable information Benner's Gardens has included on their web page.
From facts about deer to step-by-step instructions on how to build a fence, Benner's has you covered!
What are you waiting for? Check them out today!
About Benner's Gardens: Benner's Gardens is the ultimate source for deer fences and all of your wildlife deterrent needs. We are the nation's leader in deer fencing, repellants, dog enclosures, bird netting enclosures for protecting fruit bushes & trees, as well as rodent barriers for rabbits, groundhogs, squirrels etc. We also offer effective preventative systems against the coyote. Our deer fencing is a humane and safe way to protect property from deer without hurting them the way electric fences can. The fencing material will not take away from the appearance of a home or property. It is very easy to install and maintain this style of fencing. We use durable and cost-effective materials that save you money.
Contact Information:
Janice Mullins
Benner's Gardens, 1 Hudson City Centre, Hudson, New York
https://bennersgardens.com/
800-244-3337
Originally posted On: https://syndication.cloud/benners-gardens-offers-wholesale-pricing/