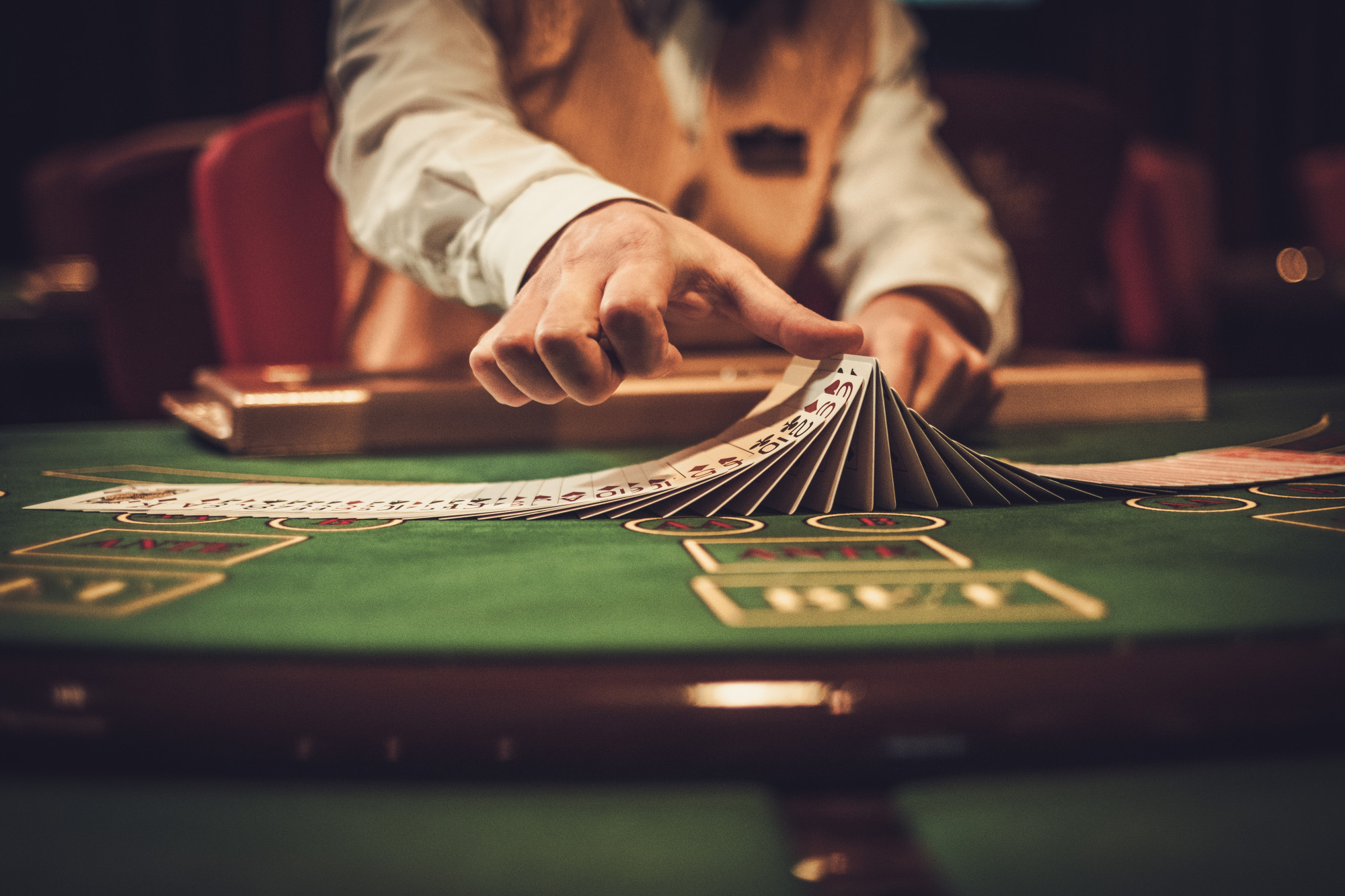 Beginner's Luck? How to Play Baccarat and Win
Did you know that baccarat is the second most profitable casino game in the entire Nevada casino industry? This largely due to the popularity of baccarat because of how easy it is to learn to play baccarat.
Baccarat was invented in France in the 19th century and it is a casino game that requires no skills in order to play and succeed. Learning how to play baccarat is easy, making it one of the most accessible casino games out there. The best part is, in the midst of the COVID-19 pandemic, you can play baccarat online.
The good news is that if you want to develop a baccarat playing strategy, you've come to the right place. Continue reading this article to learn more about how to play baccarat and win.
How To Play Baccarat
Baccarat is a game of pure chance, and this is what makes it appealing to everyone. The James Bond franchise has helped with making baccarat cool and elegant, but it is an easy game to play and has a very slow pace to it.
Because of the ease of playing and the slow pace, it is a great game for beginners to learn how to play. There is no real skill or strategy needed in order to win. Best of all, baccarat offers some of the best odds of winning.
The Object of Baccarat
Baccarat is, in essence, a guessing game. There are two hands that are dealt by the dealer, one of which is the banker's hand and the other of which is the player's hand. One of those two hands will win, but you have to bet on which you think it will be. 
The hand that wins will have the highest point total out of a possible 9 points. You'll want to bet on which hand you think will be closest to 9 points.
How Baccarat Cards and Points Work
The way that points are counted up in baccarat is different from most games that people have played. The most important thing to remember is that 9 is the highest score and that the value of any card can't be greater than 9. Here is a breakdown of what each card is worth.
Face cards and tens have zero value, and if you have any of these cards they are worth zero points towards the 9 that you're aiming for. The remainder of the number cards, 2 through 9, have face value. If you have a 4 card, that card is worth 4 points. Aces don't count as a face card, but rather as one point.
When you're counting up a hand in baccarat, it is possible that the point total will reach double digits. If that happens, the second digit acts as the representation of the points. For example, if a hand goes into double digits and reaches 16, the point total for that hand is 6.
In short, if the point total reaches double digits, simply drop the first digit. 
Steps To Play Baccarat
There are a few steps that you should be aware of when you choose to try your hand at a game of baccarat, and these steps will make the process of learning and playing as seamless and fun as possible, whether you're playing in person or on the bets live baccarat casinos.
1. Have a Gameplan
It is important to go into the game with a game plan when you decide to play baccarat for the first time. This means setting a budget and sticking to it, since it is really easy to get carried away in the excitement of baccarat, so look at your budget as money that you're spending on a night out and have no expectations of bringing any of it home with you.
It is also wise to leave your credit and debit cards at home if you're worried that you won't be able to stick to your budget. Use cash only, and leave your cards behind, that way there won't be the temptation to take out more money in order to keep playing.
You should also set a limit on your winnings. It is heartbreaking to win a lot of money only to play one too many hands and lose it all. If you get up by a certain amount, be ready and able to walk away from the table. A good rule of thumb is to walk away when you've doubled your money.
2. Place a Bet
Baccarat works by placing a bet on the hands before you see the cards. It is a true guessing game in every sense, and there are three options for you to choose from when it comes to betting.
The first option is to bet on the banker's hand. The banker's hand pays out even money, which means that if you bet five dollars and win, you'll get five dollars in winnings minus the 5 percent commission fee. 
You can also bet on the player's hand. The player's hand pays out even money as well, so if you win you'll get what you bet in winnings and don't have to worry about the commission fee.
The last option available to you is to bet a tie. If the hands both end up as a tie, the winnings are paid out in an 8-to-1 ratio. This is the highest risk play, but it pays out the highest reward.
3. The Process of Playing a Round
There are a few different ways to win at baccarat. The first way is called a natural win. This happens when the first two cards in a hand amount to 8 or 9 for the dealer or the player and results in the game coming to an end.
If neither hand results in an 8 or a 9 in the first two cards then a third card is drawn. If a player's hand amounts to 8 or 9 after the second card then the game is over. The player's hand will also stand on a 6 or 7 point total, but if the player's hand totals 0-5 then a third card is drawn unless the banker's hand has 8 or 9 points. 
4. Understanding a Winning Hand
After the cards are dealt and played, the hand that has the points total closest to 8 or 9 wins the game. Neither hand will ever get more than three cards, and if the two hands end up tying, neither hand wins or loses. In that event, the dealer pays out the winnings and collects the losses.
There is also a 5 percent commission fee that you need to remember. This commission fee only applies to bets placed on the banker's hand, and it is how the casino generates revenue from people playing baccarat. 
Start Trying Your Hand at Baccarat Today
If you're new to gambling and casinos, there aren't many better games to choose from than to play baccarat. It is one of the most enjoyable casino games out there, and it's easy to play for players of all skill and experience levels. After reading this article, you're equipped with the knowledge of how to play baccarat and win.
For more helpful and informative articles, be sure to explore more of our website today!