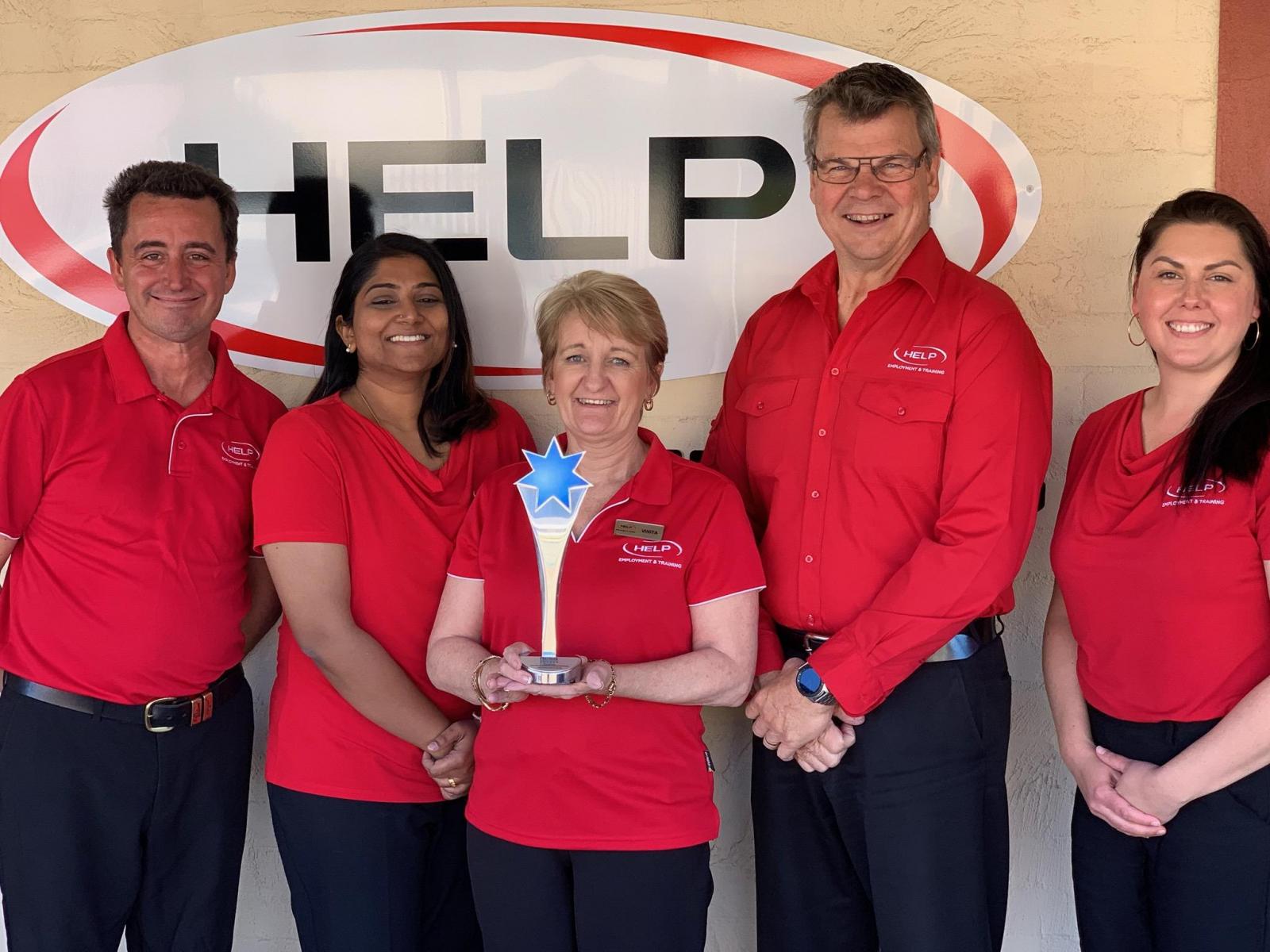 Australia's Most Innovative Employment Services Provider (DES)
Originally posted on https://www.helpemployment.com.au/page/news-and-events/australias-most-innovative-employment-services-provider-des
Help Enterprises, a Queensland based not-for-profit organisation is pleased to have been announced the Winner of the "2019 National Award for Innovation in Disability Employment".
On August 13th in Melbourne at the National Employment Services Association (NESA) 2019 Awards for Excellence, Help Employment & Training excelled above all other disability employment service providers nationally to win this prestigious award.
The award was supported by the Australian Government Job Access and presented to HELP by the Federal Minister for Families & Social Services, Senator the Hon Anne Ruston.
In announcing the award NESA wrote:
HELP Employment & Training have revolutionised the experience of job seekers with disability in their region with a new multi-channel service model that provides greater transparency, independence and control, as well as a more personalised service for local job seekers.
Greg Luck, CEO of Help Employment & Training said "We are so proud that our team have received such a prestigious national award."
"We do things differently at HELP and are achieving great results for the benefit of our customers….jobseekers and employers."
"We not only move Heaven and Earth to get our job seekers employed, but we also do the same for employers. Workforce diversity and inclusion is a key business imperative these days and we provide businesses with advice, strategies, suitable candidates and ongoing support after the employee starts their new job, at no cost."
"Employers don't have to do this alone or fear it, HELP is there for them also. If employers are not tapping into this rich talent pool of candidates with amazing abilities, then they are simply missing out." Mr Luck said.
HELP Employment & Training, is a division of HELP Enterprises, a non-profit, which for over 50 years has been dedicated to the mission of 'Enhancing the lifestyle and independence of people with disability'.
MEDIA CONTACT 
David Melloy, Marketing & Communications Manager 07 3868 1765