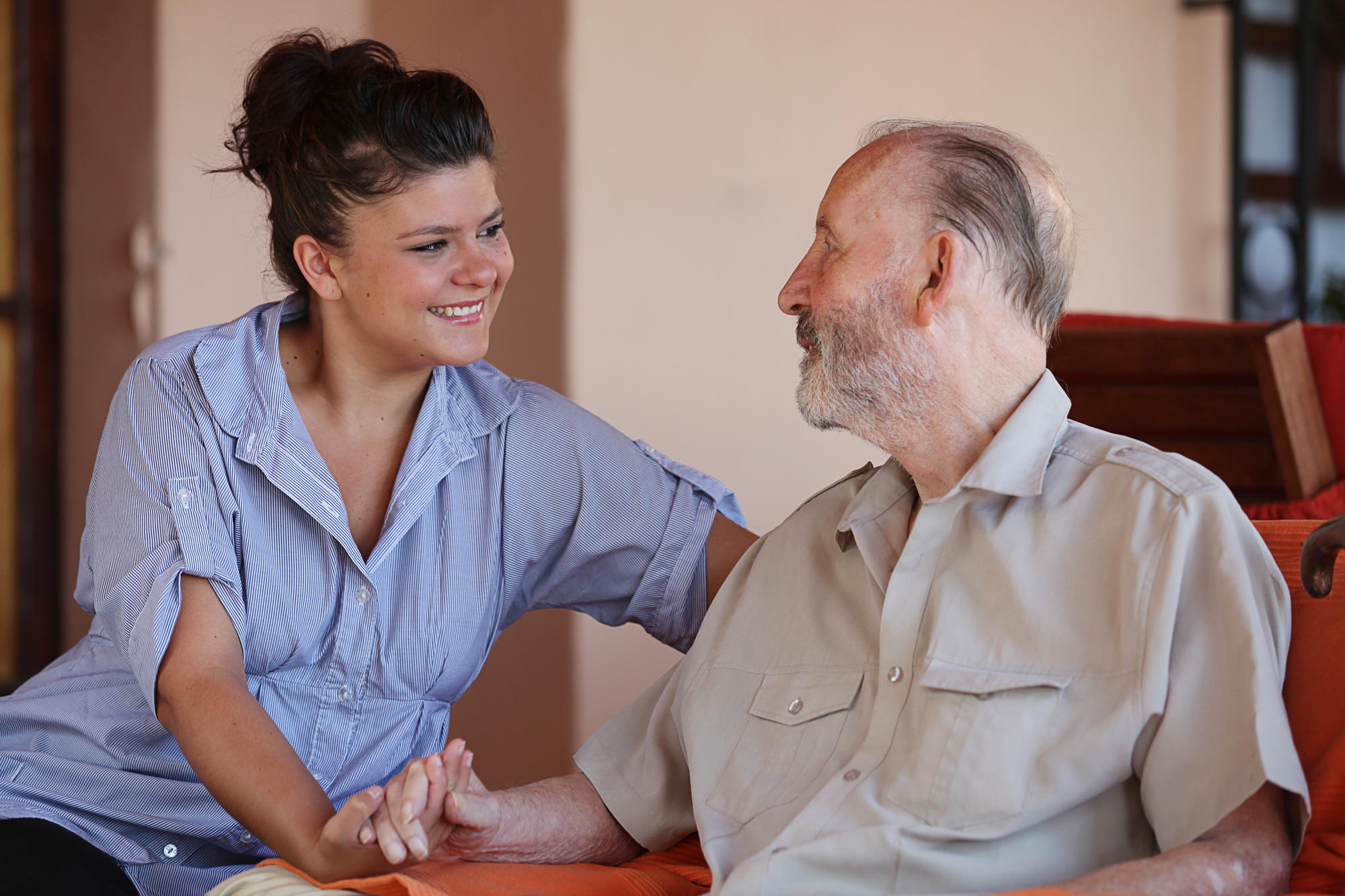 Assisted Living vs. Long-Term Care: What Are the Differences?
There comes a pivotal point in all our lives when we find that we stop turning to our parents for help and support. Instead, we're offering that support to them. 
It starts gradually. Some help with booking a hospital appointment, calling the utility company about a confusing bill, or driving our parents to the shops to do their grocery shopping. 
And so it continues until we face that hard truth. Our parent has reached the age where their needs are more than we can give. 
Perhaps that's the position you're in right now. If so, continue reading to learn about the two most common options: assisted living vs. long-term care.
What Is Assisted Living? 
Assisted living provides independent residential housing with some additional care support for disabled or frail elderly persons.
Someone with assisted living still lives relatively independently but has care support available 24/7 to call on should they need it. 
Accommodation in an assisted living residence is self-contained. The resident will have a private, locked apartment with a kitchen and bathroom.
Some apartments even offer a second bedroom so the resident can accommodate guests. However, though some offer patio doors, gardens tend to be communal and private gardens are rare. 
What Type of Support Does It Offer?
Assisted living places differ in what they offer. But if you plan on looking at an assisted home for a parent, here are some features you might see.
24/7 Security: Assisted living places usually have a staffed front security desk and secure entrance. Most sites operate this security 24/7. 
24/7 Emergency Support: Each apartment will have an emergency alarm and 24/7 on-site emergency care for residents. 
Minimum Age: Assisted living is for people aged 55 and over, and the residential rules often stipulate this. 
Restaurant: Assisted living apartments offer a fully fitted kitchen, but most residences also offer an on-site restaurant. 
Communal Lounge: Assisted living residents have access to day lounges to meet and socialize. These are often areas where residents can meet family too. 
Social Events: Social events and activities vary considerably from place to place. But most offer some form of organized, hosted, weekly events for residents. 
Paying for Assisted Living
Most places offer a choice of buying or renting an apartment. On top of that, the residents pay a monthly or annual service fee that covers the communal areas, social events, and care support. 
Residents can also pay for additional care depending on their needs. For example, suppose a disabled resident requires help with personal care. In that case, they will pay for extra support from care assistants. 
There is also government support for assisted living. What is on offer will depend on where you live and any disabilities or long-term care needs, so check state-level government websites for details. 
What Is Long-Term Care?
The main difference between assisted living and long-term care is the amount and type of personal care. The latter offers 24/7 nursing care for residents.
That will be everyday support like cooking, cleaning, and personal care. But it will also include medical care, such as administering prescription medication. 
Unlike assisted living, long-term care doesn't offer individual apartments. Instead, residents typically have a large bedroom that doubles as a personal lounge, plus an on-suite accessible bathroom.
The Adult Family Home Council offers information on the type of accommodation you can choose for long-term care. 
What Type of Support Does It Offer?
Long-term care provides support for a parent with ongoing, daily care needs. Here's a list of the support and facilities you might find in a long-term care home near you. 
24/7 Security and Support: Care homes offer 24/7 security and will have support staff on-site. That will also include an emergency alarm system. 
Personal Care: A care assistant will provide day-to-day support such as personal hygiene, dressing, toilet use, and eating. This care is often available 24/7, depending on the individual's needs. 
Meals: Most care homes offer an on-site restaurant for residents. Sometimes this will be a dining room with set meals. They will also provide meals in the resident's room. 
Transport: Many homes also offer transportation and off-site care. That allows your relative to still have enough independence to attend, for example, a family wedding. 
Paying for Long-Term Care
Unlike assisted living, you probably won't get the option of buying a residence outright. Instead, most long-term care homes charge monthly fees.
That will usually be a higher cost than you'd incur with assisted living because of the more significant level of on-site care. Those fees will change depending on the level and complexity of care your parent needs.
More involved care needs, including medical nursing care, will cost more than support for a resident who is still relatively independent. 
Government support is also available in most places. Nevertheless, you'll need to check state-level government websites for details on what financial help is available.
How to Decide What's Right for Your Parent 
Few of us welcome a conversation with a parent about care homes. But the earlier you have that discussion, the easier it will be to choose an option that fits their needs. 
Most parents will prefer independence and will favor assisted living. However, one factor that will shape your decision will be their health and whether it's rapidly declining.
That will include any degenerative conditions such as dementia or Parkinson's. 
The question for you might not be what your parent can do for themselves currently but what they're likely to need in one, two, or five years from now. 
Assisted Living vs. Long-Term Care: Making the Decision 
Choosing the proper care for an aging parent can feel complicated and emotional. It might be a new chapter in all your lives.
But by doing your homework and comparing assisted living vs. long-term care, you can ensure your parent gets the proper support for their evolving needs. 
Do you have personal experience finding care support for an elderly relative? Share your story in the comments below and continue reading our blog for more helpful articles.