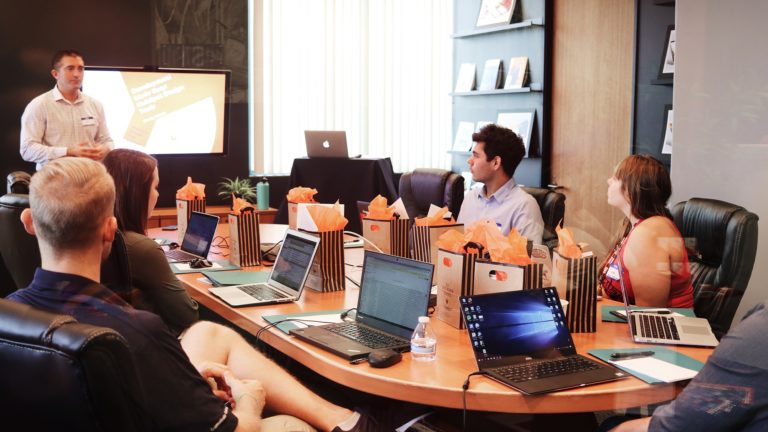 Assembling Your Software Implementation Team
Photo From coconutsoftware
Originally Posted On: https://www.coconutsoftware.com/blog/assemble-your-implementation-team/
In order to streamline the implementation process of your new technology solution, it is important that, (along with support from the decision makers in your organization) you gain inter-departmental support, essentially building an implementation team to speed up the process.
Failing to establish your software implementation team can be very problematic when the times comes to roll-out your new solution. Not gathering input from various departments within your organization could lead you to choose a solution that is not viable for many other teams within your organization and that is missing elements necessary to meet the needs of other problem areas. Ultimately, this can cause roadblocks later on in your roll-out process. Here are some of the was in which your software implementation team can make the roll-out of your new solution that much easier.
Is the Software Solution Viable?
Gathering representatives from various departments early on in the process will help you choose the best solution for the issues your organization is experiencing.
Assembling a software implementation team made up of individuals from various departments will ensure it is a viable solution for the departments that will use and benefit from it. And, with their early support, they will help clear the path for a smooth roll-out of your solution.
Meet Everyones Needs
By establishing the software implementation team early on, you will ensure the solution meets everyone's needs. You will want to get the most out of your new software solution, and by learning what the needs are from the departments that will benefit from this solution, you will be able to get the best return on investment.
Additionally, the department representatives on your software implementation team will become advocates for the new implementation. Members of different departments will be able to sell the solution to their team, encouraging employees to adapt to the new technology at a quicker rate.
Prevent Roadblocks
Your software implementation team will help smooth out the roll-out of your solution. You will also gain feedback from each department about how to best roll-out the solution to meet their needs, providing support for the logistics of the implementation.
Establishing a software implementation team made up of members from various departments in your organization will help avoid roadblocks later in the process, as each department benefiting from the solution had an advocate of theirs involved from the beginning. This ensures your solution is realistic and beneficial.
Who Should be on Your Software Implementation Team?
Most organizations, when rolling-out new tech solutions, develop teams that include members of the Marketing and IT teams, representation from other business units, and a project manager to lead the process.
Each representative plays an important role in the implementation process and will help ensure your new solution will meet the needs of every benefiting department.
Project Manager
A project manager is a key member of the software implementation team. Their main responsibility is ensuring the roll-out of your new solution is seamless and efficient. The main role of the project manager is to conduct day-to-day correspondence with your software solution provider and manage the other members of the software implementation team.
This job is critical, as it ensures the roll-out process accommodates all the benefiting departments in your organization, and that other members of the software implementation team complete the necessary tasks to ensure a seamless roll-out.
IT
As this is a technology implementation, it is crucial that you involve your IT team early on. They will be able to give insight into what is possible in terms of a technology integration within your organization. Additionally, they can give insight into any adjustments needed to make this a high functioning, compatible solution within your organization.
Your IT team also knows your back-end processes better than we do, making them a crucial component in ensuring you have a seamless installation and configuration of your new solution. These team members will be most interested in understanding more about our open API, and how the solution can be customized to meet the needs of the organization.
Marketing
Implementing a new customer-facing solution needs to involve the marketing team. They will be crucial for raising awareness about your new solution, and ensuring the implementation is customer-ready with familiar branding and accessibility requirements.
The marketing team is the most familiar with your organization's customer-experience expectations. They'll be most interested in determining how the appointment scheduling software can be custom-branded to fall in line with their branding guidelines and provide their customers with a seamless and consistent journey.
Business Units
Aside from Marketing and IT, there are many other departments within an organization that could benefit from your new solution. Be thorough, and add representatives from each department to your software implementation team.
These members will be able to advocate for the needs of their departments and give insight into what the solution should offer to improve operational efficiencies within the organization. This also benefits the project manager, as they will be able to delegate tasks to each department representative, making the roll-out process that much quicker.
By establishing your software implementation team, and composing it of members from various departments within your organization, you will be able to see the bigger picture of what your solution will have to accomplish. This will allow you to make sure the solution benefits as many aspects of your business as possible, giving you the highest possible return on investment.
With Coconut, one customer success coach along with a project manager is dedicated to your implementation process to ensure you have a positive experience with us, as well as a seamless roll-out of your new scheduling solution.
For more information about who you should include on your software implementation team to experience a seamless roll-out of your appointment scheduling solution, book a consultation today!