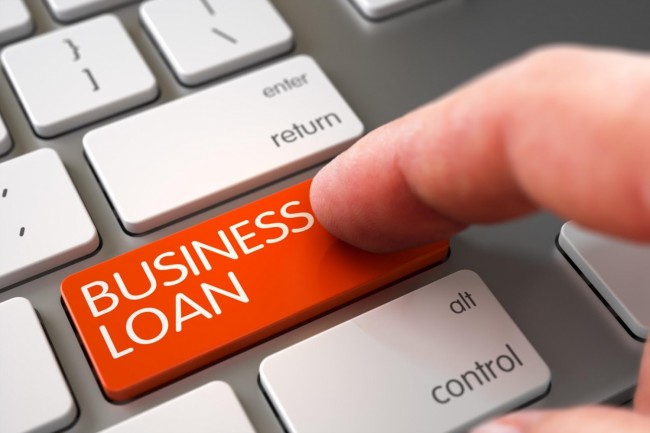 Are There Dedicated Small Business Loans for Minorities?
Unfortunately, there are ingrained biases built into our lending system – lenders are three times as likely to deny minority businesses gross loans under $500,000 than non-minority businesses.
Despite a consistently rising number in minority-owned firms, these poor loan approval rates continue to keep individuals in a system of poverty.
Is there any hope for these types of small businesses? One solution is small business loans for minorities: loan programs designed specifically for minorities that need money to open or maintain their operations.
These programs are offered by banks, non-profit organizations and non-government businesses. Some programs are more restrictive than others, but there are plenty of options out there.
Let's look at some of the most successful and popular ones available for minority business owners. But first, we'll cover why minority small businesses are important and why they have trouble getting loans.
Why Are Minority-Owned Small Businesses Important?
Every individual should be allowed the opportunity to open or manage a small business, regardless of their ethnic background.
Small businesses provide local alternatives to large corporations in neighborhoods that may have no other options. The country is becoming progressively more diverse and soon minority groups will become the majority.
As such, there should be equal representation in the ownership of this country's businesses.
However, besides the social responsibility of providing equal access to small businesses, there are also practical benefits when it comes to minority-owned businesses.
A Kauffman Foundation Survey found that minority businesses created more jobs than non-minority businesses – an average of 3.1 jobs to 2.4. What's more, they also pay their employees and an average of $4,000 more than non-minority jobs.
As you can see, these types of small businesses offer improved worker conditions which can help stimulate the local economy and raise living conditions of neglected areas.
What Are Some Reason Minority Businesses Have Traditionally Been Denied Loans?
So, if minority small businesses are good for the economy, then why is it so hard to fund them? Unfortunately, most banks must look at loans strictly from a dollars and cents perspective.
Very few lenders which take time to consider the human elements behind every case that comes before them. This fact means that most lenders don't care about helping new or struggling businesses – especially if they don't guarantee a profit.
Many minority loan applicants have a lower net worth than their white counterparts. They also have worse credit scores and businesses found in poor or urbanized locations.
For traditional banks, these are all warning signs that the individual may default on the loan. Luckily, there are some lending companies and programs that understand the nuances that these types of small businesses face.
The temporary solution is a soft loan designed specifically for small businesses owned by minorities. However, long-term structural change is necessary if future generations want access to small business loans
The Best Types of Small Business Loans for Minorities
Most loans offered to minorities are soft loans. This term means that a loan contract benefits the person borrowing the money over the person lending it.
Here are some of the top loans that can make a significant impact on small businesses in need of funds.
Balboa Capital Hispanic Small Business Loans
Balboa Capital is a company owned and operated by Hispanic citizens. As such, they know the challenges that affect the three million different Hispanic businesses in the United States.
If a Hispanic individual can't get a bank loan, then they can apply to Balboa Capital for soft loan that is more favorable to the borrower.
You can apply for a three or eighteen-month loan term while borrowing between $5,000 and $250,000. The application is simple and less involved than a traditional bank and doesn't require any credit scoring.
There's also no collateral taken, hidden penalties or upfront charges. However, the Balboa Capital Hispanic small business loan does come with some requirements.
The business must be in operation for at least one year and make $300,000 in yearly revenue. They also must have a decent FICO credit score.
SBA (Small Business Administration) Loans
Programs like the SBA Community Advantage loans play a vital part in supplying money of minority-owned small businesses who need it most.
There are numerous achievable SBA loans available for different individuals and circumstances, like the SBA 7(a) Loan Program or micro-loans under $50,000. However, the SBA helpfulness doesn't stop with loans.
The administration also provides a lot of helpful resources for small business owners. For example, the SBA offers grants and awards to currently operating minority-owned businesses.
They also offer things like free business community resources. One of these options is known as SCORE.
The volunteer program puts veteran business owners in touch with newcomers. The programs help experienced owners share knowledge and advice as well as mentorship.
Accion Small Business Loan
Accion is another non-governmental operation that provides business loans to any minority-owned business. Over half of Accion's clients are minority business owners, so the company takes their support seriously.
One of the prime advantages of this type of loan is the non-restrictive nature of the contract. The money can be used for anything – from opening the business to hiring staff.
You could also use the money to remodel, purchase equipment or supplies, expand, or advertise.
This loan also comes with a program that teaches some basic business skills associated with the loan. You can contact them through this link here.
Latino Economic Development Center Small Business Loan
If you're a Latino resident living in the Washington D.C. or Baltimore area, then you may qualify for the Latino Economic Development Center small business loan.
The organization is certified by the U.S. Treasury and Small Business Administration and can offer business up to $250,000 with low-interest rates of 6.5%.
The terms of these loans can last a variety of lengths – from 6 to 10 months. Like the Accion Small Business Loan, the Latino Economic Development Center Small business loan also comes with free advice and counseling.
You can use the money for the following purposes:
Vehicles
Equipment
Business acquisition
Inventory restocking
Business expansion
Remodel works
Hiring additional employees
Finance for any government grants
Working capital
However, the one catch is that this loan does come with some more strict requirements. You will need to provide things like bank statements, tax returns, and collateral – as well as a $50 application fee.
Union Bank Diversity Lending
Union Bank is a more traditional bank that offers loans specifically for diverse candidates – women, veterans, and minority individuals.
The biggest advantage of this type of minority bank program is that you can get a lot more money than some smaller programs.
Businesses with more than 51% ownership with Latino, Alaskan Native, Asian, Black or African American, American Indian, Native Hawaiian or other Pacific Islander individuals can receive up to $2.5 million in funding for their operations.
You can choose between secured, unsecured and fixed-rate loan terms. Equipment loans can last up to seven-year and commercial business loans can last up to twenty-five years.
The loan doesn't come with many requirements and you can apply online.
The National-African American Small Business Loan Fund
Unfortunately, African-American loan applicants are often discriminated against due to poor neighborhoods and credit scores. The Valley Economic Development Center offers a loan specifically for African-American applicants.
The loan, known as The National-African American Small Business Loan Fund, is for existing businesses that need financial relief. You can apply for the loan if you minority-owned business operating in New York, Chicago and Los Angeles.
The organization currently only supplies these three cities, but they're expanding soon so keep an eye out. The business must be operating for at least two years and be owned by a 51% African-American staff.
Your business can borrow between $30,000 and $250,000 from the Valley Economic Development Center with interest rates up to 6%. You must provide collateral for your loan if it's over $50,000.
ATNI (Affiliated Tribes of Northwest Indians) Revolving Loan Fund
There are many private, non-profit loan programs available for specific communities of the minority groups.
These types of loans usually offer less money for applicants, but they come with a variety of loan options and a more dedicated staff. They're also more devoted to teaching proper technical and educational skills necessary for business.
The Affiliated Tribes of Northwest Indians revolving loan fund is one of these programs. The non-profit provides loans especially for tribal Native American business owners who need money for a start-up, expansion or relocation.
The Affiliated Tribes of Northwest Indians can offer up to $125,000 in loans with more available for specific cases. The fund offers four different loan options:
Patient debt
Subordinated debt
Direct loan with participation
Direct loan without participation
The loan does come with some restrictive uses though, so you should first make sure that you qualify for the program.
The Business and Industry Guaranteed Loan Program
Many times it's easier to convince investors that an urban business can be successful because there is a high concentration of potential customers.
However, business loans in rural areas are harder to get because there is no guarantee that you will attract the already low and spread-out population.
If you're a minority member living in a rural area, then you may be able to apply for the Business and Industry Guaranteed Loan Program.
The program is a government loan guarantee that offers credit to small businesses operating in rural areas.
You can apply for the loan by contacting the lender, filling out the necessary paperwork and then turning it into your local rural development office.
Unfortunately, this program provides no guarantee when it comes to interest rates.
As such, you will need to negotiate with the lender to get a good rate. If you don't want complications associated with this program, then you will likely need a good credit score and collateral you can put up to the lender.
If you're interested in the program, then you can learn more about the program through this link here.
Online Loan Lenders
Online lenders often offer more flexible requirements for loans than traditional banks. If you have a low credit score, then these types of loans can provide more realistic solutions.
However, make sure you do your research before selecting a loan provider. Many companies are known to come with high-interest rates that can bury individuals in debt.
We recommend companies like LendingClub, Kabbage, Fundbox, Funding Circle and Fundation for online lenders that offer reasonable rates for all types of credit scores.
What Are My Other Options If I Don't Qualify For Loans?
Unfortunately, there are not always enough loan programs to go around for – especially for individuals with low credit or living in rural areas.
If you didn't get approved for the loans available in your area, then you may need to revert to more drastic options to get financing. These methods may not work for certain individuals, but they're worth considering.
One way was through your funds. If you can provide a down payment, then some bank loans will reconsider applications. If a family member or friend is wealthy, then you can also take a loan from them.
However, consider this option carefully before you take it. Many people say that taking loans from family and friends can make strife in personal relationships. Another alternative option for small business loans is crowdfunding sources.
These types of services utilize social media and word-of-mouth to raise money online. If you can prove that you can a unique product or service, then you can also gain investors through services GoFundMe.
For the Latest Minority-Based News Follow the Latin Post
We hope this article helped you find helpful suggestions for small business loans for minorities. There are still plenty, more local options available. So, if you didn't find something, then don't panic.
Look for more local loan options available in your city or state. For more minority-based articles on business, news, politics, culture and more, make sure you continue browsing our site.