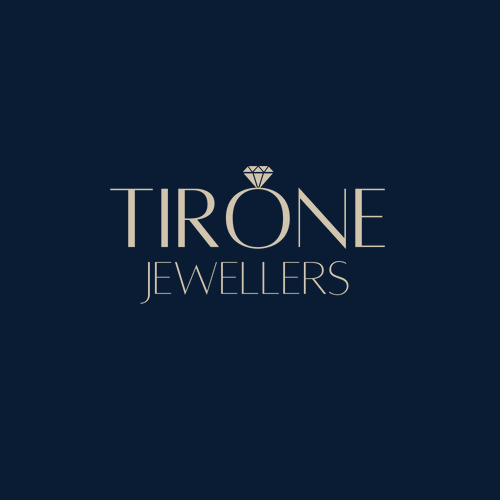 Tirone Jewellers Launches Handcrafted Jewellery Line with Custom Name Options
Customers can choose any language, image, character, or name to be engraved into their jewelry. The newly-launched jeweler deals in handcrafted and customizable necklaces and chains. The family-owned company offers jewelry in 14K Gold-filled and 925 Sterling Silver. It is launching the 14K Rose Gold and 14k Solid Gold soon. Learn more here.
FOR IMMEDIATE RELEASE
Toronto, CA, February 25, 2022— Customized jewelry pieces are popular because individuals can choose something they identify with. Customers ask for necklaces bearing their names, chains with their zodiac sign, or a symbol of their favorite fictional character. Tirone Jewellers was born after two brothers decided to carry on their grandfather's legacy of making customers feel special with heart-warming jewelry. The business fulfills the need for handcrafted and customizable jewelry that customers love.
The GTA-based business has an e-Commerce website and shop where customers can explore and purchase high-quality jewelry. The family-run business has launched Customizable Jewelry made of lustrous, durable and ethically sourced materials. The items already on sale on its website include personalized name necklaces, standard necklaces, and chains.
"We want to capture your memories and bring them back to life, custom to you, for you. Our mission is to bring affordable, high-quality, customizable jewelry that will last. We want to provide jewelry that is unique and custom to you. Whether it's a name in any language, an image, a character, or a symbol, we will engrave it on your personalized piece of jewelry. We currently have necklaces and chains and are working towards introducing bracelets and anklets," said Nicolas Tirone, co-founder of Tirone Jewellers.
Tirone Jewellers is conscious of the proper process of sourcing gold and silver to make high-quality pieces. They source their materials from trusted suppliers who deal in ethically-mined metals. The firm's mission is to provide unique and high-quality jewelry while upholding ethics and fair labor.
"Our mission is to bring affordable, high-quality, customizable jewelry that will last. We want to bring our client's ideas to life through ethical practices and fair labor. Our suppliers use high-quality and ethically sourced materials, recycled and mined gold and silver. No more traditional mark-ups, we aim to craft jewelry that maintains high quality yet affordable," added Tirone.
A good quality necklace or chain should last long and retain its luster for a long time. Tirone Jewellers' pieces are made from either 14K Gold-filled or 925 Sterling Silver, and the jeweler will soon avail the pieces in 14K Rose Gold and 14K Solid Gold. In addition, they are set to release the Zodiac collection soon. Learn more.
About Tirone Jewellers: Tirone Jewellers is a family-run business that deals in handcrafted, customizable jewelry. Two brothers founded the company to bring their grandfather's legacy of handcrafted, high-quality ornamental pieces to life. Based in the Greater Toronto Area (GTA), Tirone Jewellers sources its materials from trustworthy suppliers to ensure high quality and ethical materials. Tirone Jewellers avails custom name necklaces, chains, and regular necklaces on the online shop at the website. Their mission is to bring affordable, high-quality, customizable jewelry that will last to their customers.
Contact information:
Name: Nicolas Tirone
Organization: Tirone Jewellers Inc.
Phone: 647-226-7727
Website: https://tironejewellers.com/
Originally posted On: https://syndication.cloud/tirone-jewellers-launches-handcrafted-jewellery-line-with-custom-name-options/