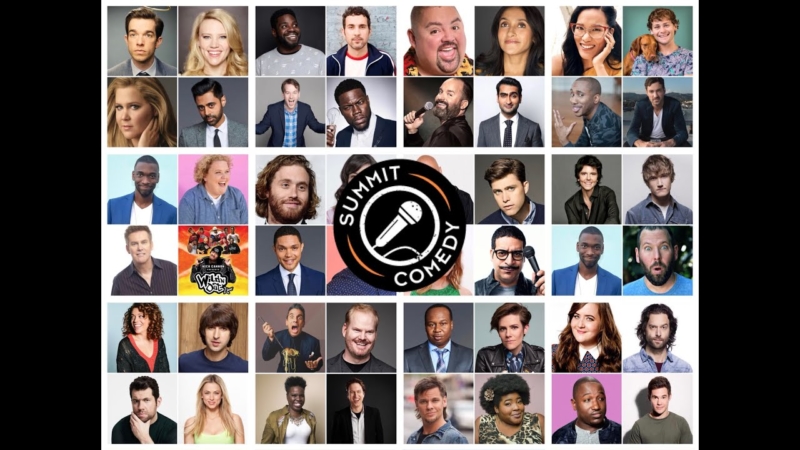 Make Clean Comedians Work for You
Originally posted on https://www.summitcomedy.com/make-clean-comedians-work-for-you/
I have been in the comedy booking business since 1995.  Ok, yes, I know I'm getting old, however remarkably, I'm not bitter or jaded….YET.  I still love what I do for a living by booking comedians all over the world for countless events at colleges, corporate events, nightclubs, fundraisers, military bases, cruise ships and every other imaginable scenario….even a strip club booking in Atlanta just two months into my first industry job with a comedian who's now pretty famous . I'll save that story for another post.

I wish I had kept a tally on the number of shows I've booked as it would be pretty cool to see the actual total amount of events I've booked over the years. It has to be at least in the 15,000+ range.  Maybe I can start using the term "Over a billion jokes sold!"???  Ok, that's cheesy…that's why I SELL the jokes, not TELL them.
Not every comedy show goes off without a hitch. There have been many "hell gigs".  I've booked more than one show where not a single person showed up in the audience.  I've booked countless "nooner" shows where the comedian is performing literally in a school cafeteria at lunchtime and is trying to "be funny" yet is competing with the tater tots that are being stuffed into human faces.  I've booked many outdoor comedy shows; which NEVER work well.  Comedy, unlike music, needs a captive audience that is actually paying attention to make it successful.  I've seen comedians get heckled.  I've seen comedians get items thrown at them.  I've seen comedians get boo'd & bomb.  I've literally seen it all…So much so, that I can't even imagine a scenario in the business that I haven't seen yet, nor would surprise me if I did?
On the flip side, I've had many shows that keep me doing what I do for a living. I've gone to Comedy Central comedy special tapings.  I've been to many Late Night Comedy TV show tapings.  I've booked theater shows with thousands of people in attendance.  I get to book famous celebrity comedians on the regular.  I've booked shows to raise money for families after tragedies.  I've booked comedy shows to raise money for education, for cancer foundations, and countless other great causes.  Those are the ones I'll remember the most!  Putting smiles on people's faces and making people laugh for a living doesn't stink.  It's literally a dream job I fell into and I totally acknowledge how blessed I am that I love what I do for a living.
One of the biggest requests I get (which has never changed since I started in the comedy business) is "I would like clean comedians". Comedy is very subjective, and every one has a different version of what "clean comedy" actually is, however when you've done this job for over 20 years, it doesn't take long to figure out exactly what the client is looking for and your booking brain automatically starts thinking of people within your talent stable who would be a good fit for their specific event.  Since 1995, I have NEVER once gotten a follow up report from a client saying "The comedian(s) you sent were too clean!". But do you want to know how many times I've gotten the opposite feedback?  Phew, that's a number I don't want to tally.
Good clean comedy always wins!  Event planners have bosses, and their bosses have bosses, so having talent that can perform clean doesn't typically raise any red flags, or have to send anyone down to the HR office the day after an event.

  This is nothing against the countless hilarious dirty/edgy comedians out there who are working the comedy clubs, but even they themselves know that working "clean" when starting out in the business, opens more work opportunities for them.
So when you're navigating your comedy show and don't want to ruffle any feathers, find a talent agency that is going to make you look like a rock star!  Ask the agency or comedian if they have any references.  A good agency will provide you that information.  A bad agency won't care.  They will book a "dirty" comedian to ring up a sale and not care what happens after they've already gotten your money.  Also, always remember that you get what you pay for.  If you're booking a celebrity name act such as Jerry Seinfeld, Jim Gaffigan or Brian Regan you'll have to spend top dollar for your stand up comedy show, keynote speaker, or emcee but you know you're going to get a slam dunk show.  There are still countless clean stand up comedians that aren't household names such as Jeff Allen, Ryan Hamilton, Henry Cho, Andy Woodhull, Collin Moulton, etc. that won't break your bank yet leave everyone at your event talking about it for years to come!  Don't go cheap if you're looking to make a good impression with the people attending your event, it's just going to hurt you and your audience in the long run, and hurt the industry over all.
I often say "this job isn't brain surgery" but maybe it's not in your wheelhouse, so I'm here to help you with all of your comedy needs if/when you need it.  We're just an easy call, email, or booking form away!  Looking forward to adding you to one of those positive success stories. 

-Chuck Johnson; President
800-947-0651
www.summitcomedy.com
CLICK HERE TO BOOK CLEAN COMEDIANS
---