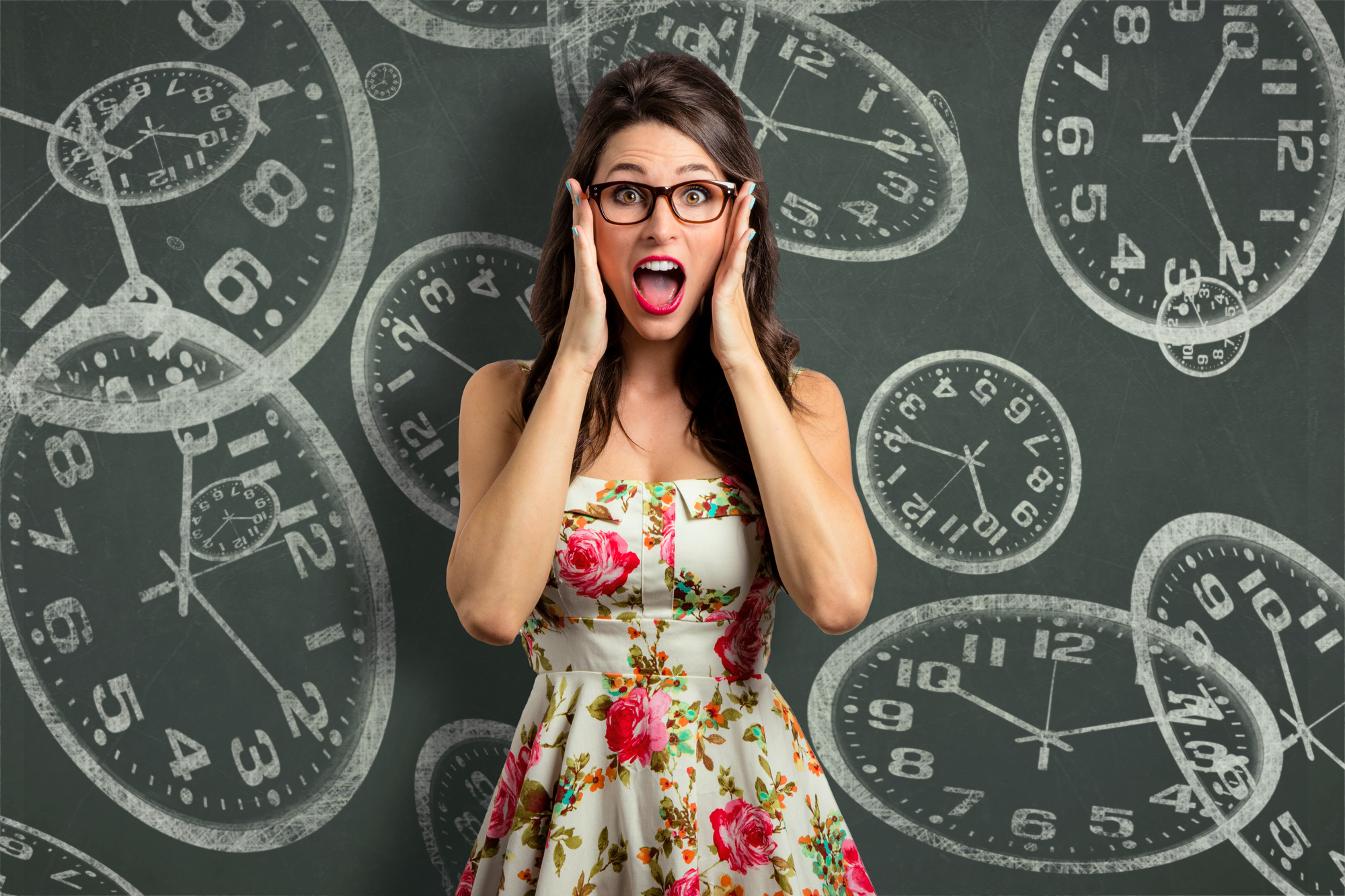 A Procrastinator's Guide to Improving Time Management Skills
Do you identify with the 20 percent of people who consider themselves to be procrastinators? Procrastination is simply a strategy of avoidance.
There are only so many hours in the day to get stuff done, and for a procrastinator, getting motivated can be difficult because we always say, "I'll do it tomorrow" or "it can be done later."
STOP doing this! Here are some tips, tricks, and techniques that'll whip your time management skills into shape!
Write Goals for the Day
It's hard to stay organized to get things done when you don't know what you want to do. Give yourself a deadline. Any goal without a deadline can easily be pushed aside.
You can also set reminders on your phone or computer for your goals to check in at some point during the day. Make sure your goals are attainable. You can also create a goal for each category – home, personal, and work.
If your goal is a big, break it down into small tasks. You can easily be overwhelmed if the goal seems too much. You need actionable items you can check off.
Prioritize Your List
Now that you have your goals for the day, you need to figure out which is the most important. Start with the most important task on your list to make sure you get it done. The most important task may be your hardest task of the day and it will be out of the way!
Avoid Multi-Tasking
Even though you may think you are getting more done when you multitask, it may not be the most efficient way. We work better when we can concentrate on one thing. No one wants to feel pulled in many directions.
Time Management Skills and Tracking Your Day
If you feel like you don't know where the time goes in the day, take notes. You can see what eats up most of your time. Review your productivity and see where you need to improve.
Find out if you have any time wasters. Take a look at your findings and mark which things you do are unproductive versus productive.
You can also put together a schedule to help you maximize your time. See more on how to keep track of your time.
Reward Yourself
You may find more motivation if there is a reward. Set up a reward system to help you celebrate small wins. It doesn't have to be big, but you are trying to break a bad habit so you deserve a little something when you do.
Eliminate Distractions
You don't always have to answer an email just because it came in. Don't instantly stop what you are doing if you are on a roll. Schedule time to return phone calls and answer emails.
Distractions can eat up a lot of your time. Set limits on other forms of distractions like social media and your phone.
Delegate When Needed
Don't take on more than you can handle. Ask for help – it's not a weakness! You will be less stressed and can be more productive.
Take a Break
Set up small breaks throughout the day. These breaks can be as short as 5 minutes to help keep your mind sharp and prevent fatigue.
Need More Ideas?
Are you a writer looking to improve your time management skills? Check out ArticleCity's article on how to create a writing schedule.
There are several articles to help you with your lifestyle, travel, business, and how to deal with stress.