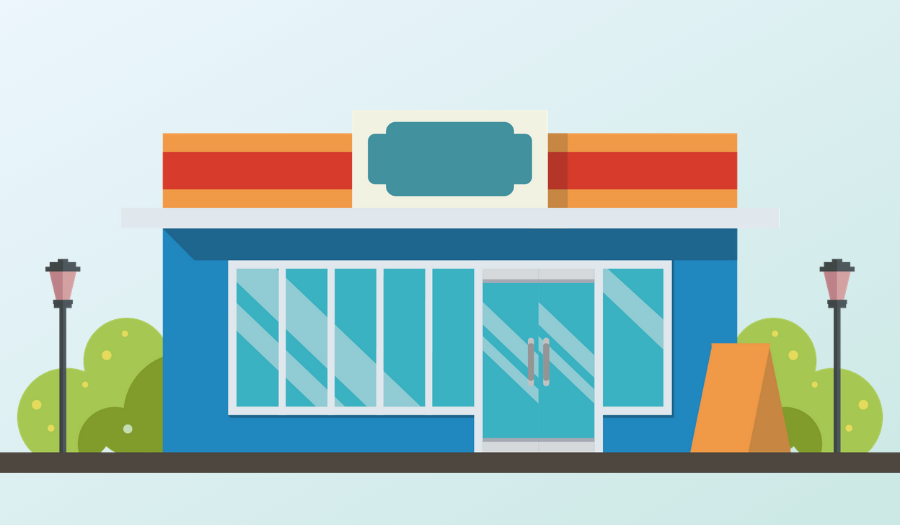 A New Day Dawns for C-Stores
Photo from tracegains
Originally Posted On: A New Day Dawns for C-Stores (tracegains.com)
Convenience stores surfaced as a lifeline for consumers during the pandemic after states allowed these front-line businesses to remain open. As shoppers stayed close to home and avoided more crowded retail outlets, c-stores flourished.
"The definition of convenience is changing," Yesway CMO Derek Gaskins declared in May at the National Association of Convenience Stores (NACS) Leadership Forum in Kansas City, Missouri.
That change became apparent as operators tweaked their product mix and focused more on take-home meals and "grab-and-go meal solutions." Between April and November 2020, NACS numbers show that ready-to-eat meal options saw double-digit growth compared to the year before. C-stores also doubled down on more in-demand products, such as cleaning and toiletry supplies and groceries. Finally, as bars and restaurants stayed closed, alcohol sales surged at c-stores – which already made up 13% of store sales – and operators leaned into that demand spike.
"Our industry saw significant shifts in purchasing patterns in 2020, and these changes will likely accelerate in 2021, both in what products are sold and how they're purchased, especially as mobile ordering, home delivery, curbside pickup, and contactless payment continue to gain in popularity," NACS Vice Chairman of Research and Technology Andy Jones explained. "The successful retailers will be those who continually adjust their offers as their customers redefine how they seek convenience."
Total c-stores sales grew 1.5% to a record $255.6 billion in 2020, according to the latest NACS State of the Industry report. Sales grew despite a drop in total transactions and fewer stores still operating by the start of 2021.
Younger consumers, in particular, favor the expediency of c-stores and their ready-to-eat offerings over more time-consuming trips to traditional grocery stores. That same NACS survey revealed that 43% of millennials buy more food from c-stores now than three years ago.
Private Labels Drive Growth
Another sign of the ongoing evolution of c-stores has been the explosion of private label products.
Irving, Texas-based 7-Eleven has led the industry in rolling out new private label products, according to NACS, selling more than 1,500 different SKUs while reaching $1 billion in 2020 sales. 7-Eleven offers products in all three private label categories: personal care, supplements, and food.
Casey's General Stores more than doubled its private brand offerings in 2021 already with plans to add another 150 products by year's end. The chain now stocks more than 300 of its own brands – ranging from packaged beverages, foodservice, snacks, grocery items, auto supplies, and more.
"We're definitely building our private label program," Gaskins told Store Brands magazine. "We started with packaged beverages and foodservice initially but have expanded the past few years into an array of subcategories to drive growth. Quality and value have always been core, and we look to improve our portfolio as it is directly correlated with improving our consumer engagement."
While larger chains such as 7-Eleven and Casey's are better equipped to invest in private label development and marketing, smaller operators have been able to take advantage of this trend, too. NACS reports that, for example, "since 2014, the 16-store Madison, Florida, Busy Bee chain has sold private label gourmet foods and gifts, including jellies, sauces, popcorn, seasonings, and dips, available both in-store and online."
Private label products – with their higher margins – aren't just good for the bottom line. They help shore up customer loyalty and distinguish operators from the competition.
"Your customers can get a bottle of Coke anywhere. So, having Coke isn't really a differentiator anymore," Todd Maute, a partner at CBX, a New York City-based brand strategy and design agency, told NACS. "But having a unique brand they can only get at your store will keep them loyal to you. Nielsen research has proven year over year that retailers with a higher private-label penetration have high store loyalty. And loyalty is even more important today when Gen X and Millennial shoppers are value and price-conscious and less brand loyal."
C-stores can also use private label brands to target emerging consumer trends more efficiently. Some companies have already started rolling out indulgent products, "better for you" alternatives, and expanding store brand foodservice options.
Success Brings Challenges
With this unprecedented success, c-stores have run into some new challenges as well.
Gasoline sales – the top draw for c-stores customers – fell off a cliff in 2020 – as much as 50% in some places.
Similarly, with fewer commuters traveling back and forth to work, c-stores lost a sizable chunk of their customer base.
Demand spikes and a rattled supply chain have made inventory management even more challenging – especially for operators locked into manual document management systems.
The supplier relationship is critical for c-store operators.
"Our industry continues to find success in very challenging times because our supplier partners truly are partners, and our close working relationships — and alignment on strategies and attitudes — are important, and we together redefine how we provide convenience to customers every single day," NACS Chairman Kevin Smartt told CSP.
As c-stores have grown as a destination for consumers, operators must embrace technology to expand their operations. Operators that can leverage their data efficiently can better manage inventory to keep up with demand and shore up customer loyalty.
C-stores that depend on private labels also need a faster, more efficient way to get new products on store shelves. With rapidly shifting market dynamics, c-stores can't wait a year or more to develop new products. Consumers won't wait that long – they'll shop somewhere else.
To accelerate new product development, operators must find a way to automate routine product development and regulatory compliance tasks, digitize recipe iteration and supply chain documentation, and connect teams to work smarter.
TraceGains converts formulas, specifications, compliance documentation, and other product data into digital records that are easy to create, update, and manage. With everything tracked in a single location, teams get automatic version control and a complete audit process accessible with any connected device.
Learn more about TraceGains networked solutions for retail here.