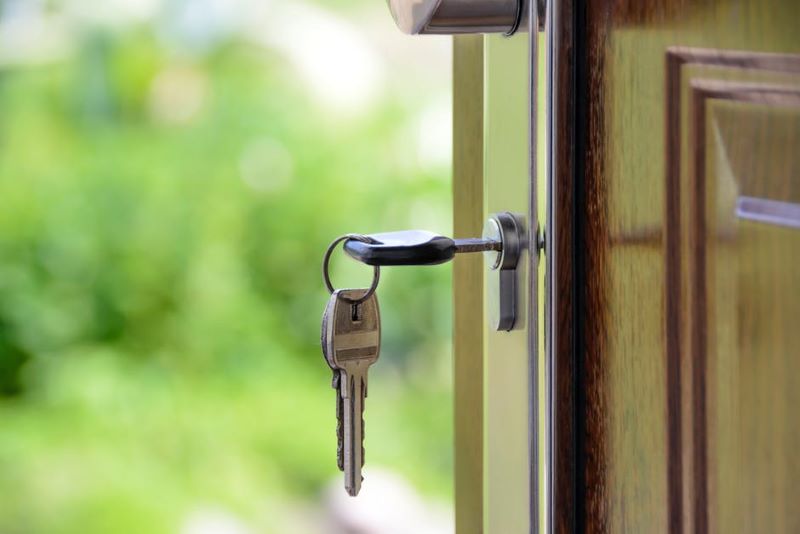 The Real Estate Market in Tennessee: Your Ultimate Guide
Originally posted on https://www.biggerequity.com/the-real-estate-market-in-tennessee-your-ultimate-guide/
Tennessee is a beautiful state filled with amazing people, food, and music.
This Nashville-centric state has a lot to offer from incredible mountains to a uniquely diverse culture and a mixture of residents.
If you're considering buying a home in this fantastic part of the country, it's important to understand the current Tennessee Real Estate market.
Read on to learn more about the state of the market and what you can expect as a home buyer.
A Slowly Cooling Trend
For the last two years, Tennesee and the Nashville area has seen historic jumps in housing prices and values. However, that trend is starting to cool down in 2019.
Sellers are starting to drop the price of their homes, and buyers are finding that they're getting better concessions. As competition for properties slows down, the buyers are starting to have the upper hand.
If you own a home in Tennessee, this doesn't mean that your property is losing value. In fact, many homeowners are seeing their values rise or hold steady, even with the cooling trend.
This rise in value is at a more modest rate than it was during the hottest period during the spring of 2016 to the spring of 2018. The prices during that time increased by as much as 32 percent.
This downward trend doesn't just apply to Nashville or homes throughout Tennessee. In fact, many major cities are experiencing a similar market slowdown.
Even places like Seattle and San Francisco are finally feeling the crunch. Larger metropolitan areas like this tend to see prices move too high, too fast. As a result, they eventually correct and start to level out or decline.
Tennessee Real Estate Prices and Facts
The state of Tennessee has experienced incredible growth in recent years. By the end of 2017, home prices rose to tremendous new heights.
The Northeastern portion of the state is credited with helping to lead Tennessee out of a recession, even as it was hitting the rest of the country. It has continued to remain steady after 2008 with impressive strides in the housing market.
Whether you're buying or selling Tennessee Real Estate, the average time a home stays on the market is around 95 days. Of course, Nashville is the place to watch since it has seen huge growth in recent years.
It's important to note that some studies show home pricing falling throughout 2019. This is mainly because the price of homes in relation to income is much higher than they should be, which can make it unaffordable for many.
Regardless of this fact, the demand for homes throughout Tennessee stays high. This translates into a steady growth in prices even as the market cools down.
New home sales should see a growth of around seven percent throughout the state. As for prices, look for increases by as much as 4.7 percent in some regions.
The market in Tennesse is getting tougher as the supply is having difficulty keeping up with demand. Affordable housing inventory has seen a decrease, making it more difficult for the average buyer to find something they like.
Areas with expensive housing are sitting on the market for much longer. What once took 60 days to sell is now pushing 95 days or longer.
The average cost of an affordable home in Tennesee sits at or under $300,000. With such high demand, sellers may still have the advantage.
The market is healthy since there is a low number of loan defaultrates. The state has seen a large drop in mortgage delinquencies in comparison to the time of the housing crisis.
Living in Tennessee
Thanks to its artful appeal and Nashville country music influences, Tennessee is still a growing state. It's also seen a larger population of young home buyers looking to raise a family.
The Nashville area has a lot of appeal for the millennial market, which has seen quite a bit of growth over the last few years. And, for those who love nature, the state is filled with beautiful mountains, lakes, parks, and trails.
Even with its popularity, Memphis is considered to be one of the most affordable areas in the state. With a median single-family home price of just $100k, it falls well under the national average of $255k for a similar property.
The city has plenty to do including art and music festivals, breweries, and shopping. This makes Memphis a popular choice for hip, young home buyers.
Bristol is another area of the state that has grown in popularity thanks to its musical roots. An added bonus? The cost of living in Bristol falls well below the national average.
With so many musicians living in Bristol, people can enjoy plenty of fun festivals and live entertainment. There's also a range of museums and restaurants to choose from.
Overall, Tennessee has a good school system in most jurisdictions. Combine that with a healthy economy and affordable housing, and it's clear to see that this state isn't slowing down any time soon.
Buy Your Next Home in Tennessee 
If you're currently in the market to buy a home, Tennesee Real Estate has a lot to offer. With decent prices and plenty of safe, exciting areas to choose from, this state is a wise choice.
Growing families and young artists will love this welcoming state and all it has to offer in terms of culture and music. And, nature-lovers will appreciate the state's beautiful scenery.
If you need tips on how to sell your home or you're looking for a cash offer, be sure to visit our website for information.