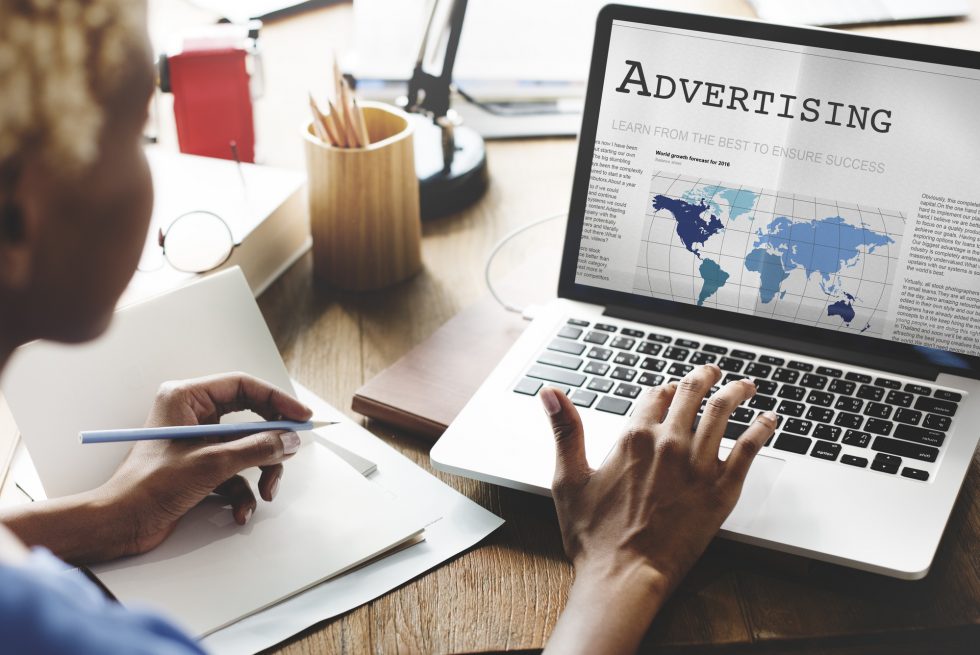 8 Media Buying Mistakes You Need to Avoid
Photo From programmaticexpress
Originally Posted On: http://programmaticexpress.com/8-media-buying-mistakes-you-need-to-avoid/
8 Media Buyer Mistakes You Need to Avoid
If you don't practice media buying, you're missing out on one of the most inexpensive and effective advertising methods available.
It's estimated that businesses are spending $57.3 billion on social media ads and can spend as much as $120,000 a year on PPC advertising. So many people have found success with media buying, and it's time for your business to join them.
People that are new to the world of media buying have come to the right place.
We're going to give you a quick rundown on what a media buyer does and important mistakes you should avoid if you want to build a media buying strategy of your own.
What Does a Media Buyer Do?
There are more advertising platforms than ever for businesses to use. Whether you're buying ads for print, television, radio, PPC, social media, or other online purposes, you want to make sure that you're hitting your target market.
A media buyer will focus on doing research for the campaigns businesses want to run and make important decisions on the way the ad is created, targeted, and priced.
They'll see what forms of media are the most effective for reaching their target audience and will have input on the best way for a company to use its budget.
When you're a media buyer, you'll dive deep into ratings, demographics, and price rates to decide the best way to manage individual campaigns.
A media buyer will also speak with media representatives on behalf of a company's ad department. They'll work closely with analysts, strategists, marketing planners, and advertising executives to plan out campaigns.
If you want to be a media buyer, you'll need to be media savvy and have an analytical mind. Analyzing data, running reports, and attention to detail will be essential in this job.
It's also important to be able to communicate and collaborate with different people. You'll need to negotiate the best rates for your company with different advertisers, so being confident and comfortable with people is a major plus in this career.
What to Know as a Media Buyer: Important Mistakes to Avoid
Sometimes the key to success with media buying isn't doing everything right the first time, it's about making sure you avoid common mistakes.
Some of these mistakes may be common, but they could still cause serious problems in your media buying efforts. Regardless of if you're new at media buying or if you want to move to the next level in your career, avoid these costly media buying mistakes.
1. You Didn't Do Your Research
Now that you know about media buying you're probably eager to start doing it on your own.
The concept of buying media may sound simple enough, but the truth is that a lot goes into making a successful media buy.
You'll need to do plenty of research before you can make an informed media purchase, and you'll need to understand a bit about marketing strategy and researching demographics.
If you want a quick how-to guide on media buying, The Balance has this helpful guide for beginners. People who want to learn more should consider getting help from professionals.
2. You Shut Campaigns Down Too Fast
You just started to run a campaign, but after a week you're not seeing any results. You don't think much about writing off the $100 you spent, so you decide to shut down the campaign and start fresh on something else.
Buying data isn't something that will get you instant results. You need to give it time and try out different things. Before you shut down an entire campaign, try to tweak some ad elements and see what changes you could make.
You have to test different channels, ads, traffic sources, landing pages, and even your sales strategy before you can accurately determine if a campaign is performing well.
Don't forget about the "buy" in media buying. It's possible that you may have to adjust your spending if you want to see results.
You don't have to start out at a very high price. Feel free to start small before you commit to a high amount, but don't forget to make periodic adjustments.
3. You Go Too Big Too Fast
You're eager to buy as many ad placements as possible to run your campaign, but if you spread yourself too thin you may not be able to run a successful campaign.
It's very rare for companies to be able to successfully run ads in every market segment. Some platforms are going to be more popular with your target audience, and others will never be able to resonate with them.
When you start off it's important to spend time truly understanding the platforms you do the best on. You'll want to learn what strategies perform the best so you can replicate them in future campaigns.
It's okay to test new platforms, but there's no need to do them all at once. Experiment with one or two different campaigns at a time and see what works best for you. You can add more platforms from there if you feel like you want to expand.
4. You Ignore Style
There's something to be said about the importance of branding in the media buying world. You'll want to make sure that every campaign you run is on-brand with your business.
Colors and fonts should match the same style as the colors and fonts your business uses. The brand voice should be in line with your business, and you should do whatever you can to use your logo and other brand elements.
Visitors that make their way to a landing page that doesn't look anything like the ad they click on could be confused. They may wonder if they landed on the wrong page.
When you include important brand elements, you help form a connection with your brand that customers can remember.
5. You Forget About Customer Data
Some people get too caught up in campaign spending and starting new initiatives that they forget about one of the most important parts of media buying: understanding your target customer.
A/B testing is an important part of understanding your customers, but you need to do more work if you want to truly understand their behavior.
Consider setting up heatmaps so you can see how people interact with content that you post. Take time to analyze the data you find and establish times to run more tests so you can truly measure the success of your ads.
6. You Step Out of the Creative Process
Every media buyer should have a copywriter and graphic designer to help them create ads. You should be able to trust them to work independently, but you shouldn't leave the creative process entirely up to them.
As a media buyer, you have helpful insight into what resonates the most with your audience. You know if certain language or images matter to them, and your input can be valuable to the creative minds that are making your ads.
Be sure to give your input before people start working on the ad. Let them know how you feel about certain things upfront so they can organically work your opinions into their creative process.
7. You Don't Organize Your Pixels
Pixels can make it easy to track specific actions people take on your ad. They can be a very helpful tool for advertisers, but only if they're used the right way.
When you have too many pixels running on a campaign you can run into a variety of technical issues.
Some ads may not perform well because there's too much happening in the background. You may end up losing track of some pixels when you have too many, and as a result, your ads aren't properly optimized to get the most conversions.
It's important to take some time to periodically check your pixels for performance and optimization. Some simple routine maintenance can make sure that your ads are always performing as well as possible, and it gives you the chance to clean out old code.
8. You Rely on One Ad Format
There's an old saying that you don't mess with success, but people in the media buying world should open themselves up to new ad formats if they want to improve their campaigns.
You should keep in mind that there are a variety of ways to get a message across to your target audience. The print ad copy you write today could make it into tomorrow's social ad and next week's 30-second video ad.
When you try out different formats you can reach more people than if you were to stick to one. You may find that one kind of ad works with a certain demographic or within a certain geographic range.
Be sure to collect ample statistics when you try out new formats. When you have plenty of data to study you can see which formats work the best for you.
Start Buying Media Today
When you work as a media buyer you have a lot of power to be able to make important decisions in advertising. If you avoid the mistakes we listed in this post, you'll be on your way to having a solid media buying strategy.
Do you still have questions about the best way to utilize media buying for your business? We're always here to help. Be sure to contact us today so we can help you find the right ads for your business.