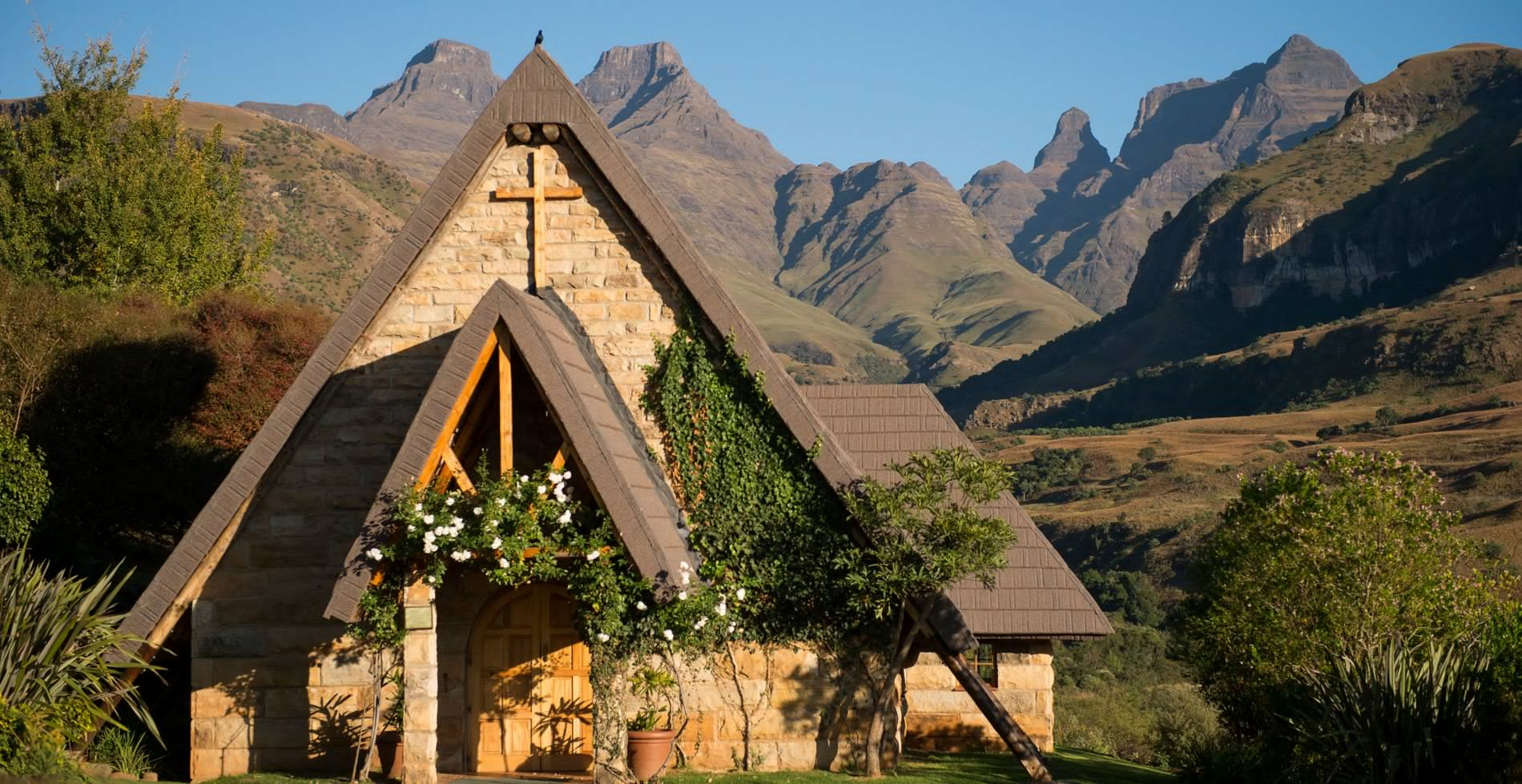 7 Unforgettable Wedding Venues in South Africa
Every year, well over 100,000 marriages happen in South Africa. Are you ready to join in with your very own South African wedding? Then you'll need to know about the best wedding venues in South Africa.
The wedding venue arguably plays the biggest role in how your big day plays out. A venue creates the setting for your wedding, impacting how every photo turns out. Some venues offer certain amenities that others don't, and each one has a unique feel that will impact the overall experience of your wedding.
That's why it's important to have a wide range of options. Not sure where to start? These are some of our favourite wedding venues in South Africa — use this resource to help you book the venue of your dreams!
JOZINI TIGER LODGE & SPA
Located in KwaZulu-Natal, this venue is easy to access from Johannesburg or Durban, so you can have the natural wedding of your dreams without having to trek too far from civilization.
In this location, you'll enjoy unparalleled views of the Lebombo Mountain and Lake Jozini. You can also choose from three locations on-site to host your wedding, including the lake deck and the upper deck, so you can get the perfect look for the day.
This venue also offers honeymoon packages if you want to extend your stay. And, of course, the luxe guest rooms are perfect for hosting the wedding party and any out-of-town guests after the festivities end.
THE OYSTER BOX
If you prefer to get married in Durban, check out The Oyster Box for your wedding needs.
This five-star boutique hotel offers luxury and uniqueness at the same time. It sports stunning coastline views, and the Victorian-style gazebo and garden amphitheatre is the ideal place for outdoor wedding ceremonies.
If you'd rather have your ceremony indoors, the Shell Room sports ocean-blue hues that keep the coastal feel without the unpredictable weather. For the reception, you might want to try out the Pearl Room, with its chic white colour scheme and luxe Venetian crystal chandeliers.
EVERWOOD COUNTRY WEDDINGS
Want a classically chic garden atmosphere? You might want to book your wedding at Everwood Country Weddings in Gauteng.
The indoor/outdoor chapel lets you have the feeling of an outdoor wedding, plus a little protection from the elements. Although it's only 20 minutes away from central Johannesburg, Everwood feels pleasantly secluded.
At the venue, soak in the countryside views and lush greenery for your country wedding. And, since there's only one wedding venue at this location, you can feel assured that there will be no distractions from your special day.
TWELVE APOSTLES HOTEL & SPA
Planning your wedding in Cape Town instead? Twelve Apostles offers some of the best scenery in Cape Town and a luxe wedding experience that's also customizable for your needs.
This award-winning, five-star luxury hotel sits between mountains and the ocean for a dramatic and stunning view. Host your ceremony under the gazebo in Fynbos Garden, then move to the Atlantic Terrace Marquee for your reception. And, if you'd like to keep the party going, host the after-party in the Lions Head Room once the reception ends.
One of the best things about this venue is that the neutral, white palette will work with any wedding decoration scheme, from clean and minimal to bold and bright. And, of course, the stunning natural backdrop adds something special no matter how you decorate for the big day.
CATHEDRAL PEAK HOTEL
In the Drakensberg, you'll find stunning mountain views at the Cathedral Peak Hotel. The Cathedral Peak mountain range is the perfect dramatic backdrop for wedding photos, while the surrounding gardens offer lots of other photo opportunities.
You'll also love your wedding photos at the rustic farmhouse chapel, which is made with thatch and stone. Although it's rustic, the chapel can actually hold 120 guests, so it's ideal for your ceremony. Plus, the large window behind the pulpit shows off the incredible mountains in the distance.
Need even more dramatic photos? An on-site helicopter will capture all the stunning views of your special day.
Choose from a number of reception venues to close out the night, with a variety of menus to meet your needs.
OAKFIELD FARM
To take the rustic theme a bit further, you might want to try the Oakfield Farm.
This venue specializes in weddings, so you can count on the staff's experience with all your wedding needs. The location in Muldersdrift is easy to get to from either Johannesburg or Pretoria. And, although it's a farm setting, you can also find the perfect level of elegance for an elevated day at Oakfield.
Oakfield Farm comprises over 70 acres, including gardens, fields, lawns, hedgerows, and more. You can choose from a number of different on-site venues for your wedding day.
STRANDKOMBUIS
If you want your wedding to be more "beach" than "farm," Strandkombuis on the Sixteen Mile Beach might be the ideal venue for you.
This Cape Town venue lets you host your wedding right there on the sand. Although it's in Cape Town, the venue is far from the major crowds of the city, so you will still feel the relaxed, secluded atmosphere of a country wedding. This venue is ideal for all kinds of weddings, from small elopementsto big, traditional ceremonies.
For your reception, you can choose a gazebo or tent to keep the beach vibes going. The menu includes incredibly fresh seafood, in keeping with the beach theme.
READY TO EXPLORE WEDDING VENUES IN SOUTH AFRICA?
With this list, you're now off to a great start when researching wedding venues in South Africa. Of course, you can find many more venues across the country. However, we've included a wide range of venues here, so you can get an idea of what's available, from beach to mountains and from city to country.
Choosing your venue might be the most important first step for your wedding. However, we know there's much more to wedding planning than just choosing the ideal location. That's why we're here to help with all your wedding needs.
Need more wedding resources after you've found your venue? Make sure to check out our handy directory, where you can search by category to find just the right thing for your big day!