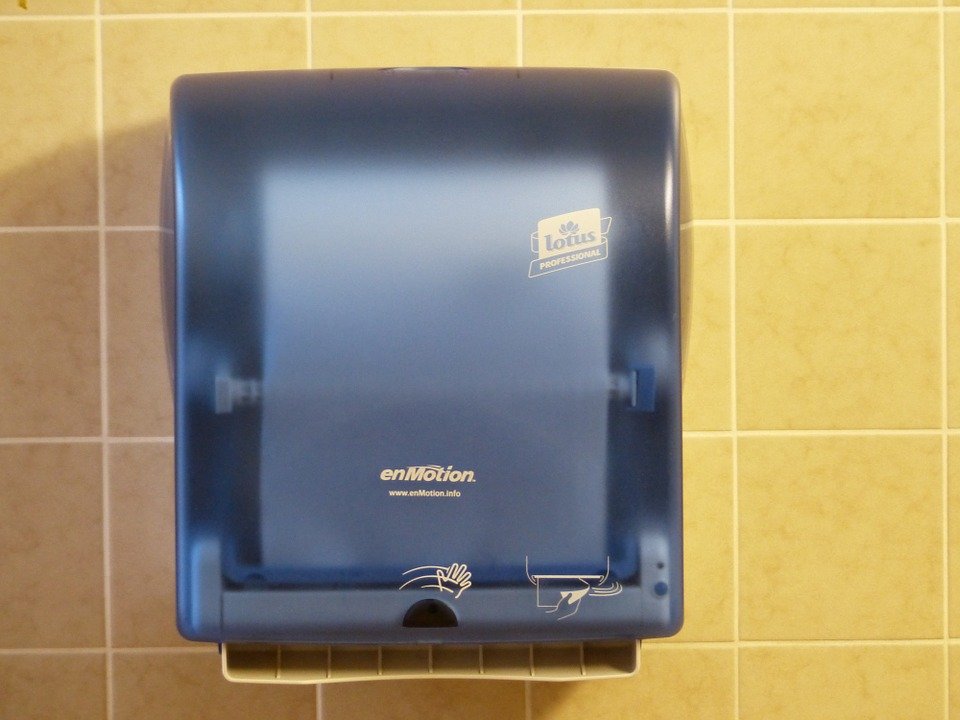 Choosing the Best Hand Dryer
Photo from Pixabay
Originally Posted On: https://www.qbicwashrooms.co.uk/blog/choosing-the-best-hand-dryer.html
Hand Dryers are the most globally accepted method of hand cleansing in modern-day washrooms especially, after the outbreak of the COVID'19 virus. So, if you own a commercial business in need of a new hand dryer, there is no need to get overwhelmed by all the choices out there, a little research will go a long way to help decide which kind of hand dryer to purchase.
To help narrow your search down, we will be guiding you through the various kinds of hand dryers, and some factors to look out for while choosing your hand dryer.
Types of Hand Dryer
Here, we will be weighing the benefits and constraints of the major types of hand dryers according to their method of usage and convenience.
Conventional Hand Dryers
This category contains features that are very consistent with traditional hand dryers. One very common feature is the use of heating elements to warm air which evaporates water from the hand. Also, they tend to have a high power usage due to the heating element. Another feature is the use of a push-button to get the hand dryer working. Some modern designers still make use of these features.
Automatic Hand Dryers
Automatic hand dryers bypass the need to push a button by using infrared sensors to detect when someone's hands are under the vent. It automatically turns on and as soon as your hands are removed, it goes off on its own. This kind of dryer may come with additional features such as high-speed drying, quiet mark accreditation, etc.
Hand-in Dryer Blade Dryer
In this type of hand dryer, airflow is activated once the hands are placed inside the machine. Blades of air or in some cases, sprays of air will either scrape off water from both sides of the hands as they are removed or gently massage both sides of the hands while still inside the machine depending on the model.Water is gathered in a reservoir underneath the hand dryer as opposed to on the walls of the washroom and floor which could be a safety hazard.
10 Most Important Factors ToConsider When Choosing Your Hand Dryer
Size
Hand dryers are designed in various sizes. For smaller washrooms, a small to medium-sized hand dryer is the most suitable option to avoid users bumping into it always. This could even cause damage to the machine. Bigger hand dryers like hands-in dryers are more convenient for larger washrooms.
Mounting option
While choosing your hand dryer, another factor to consider is how it's mounted on wall surfaces and how it'll adjust. Generally, the weight and size of the machine will determine the kind of installation you require for hanging it on the wall. Some hand dryer models may require a kit to properly attach them to the wall.
Speed
This is perhaps the most important feature to look out for when choosing a hand dryer especially for premises that experience a high volume of traffic for long periods. Airspeed determines how quickly the user's hands are dried. An average hand dryer takes about 45 secs to dry both hands properly.
While this may not seem like a long time, it can be quite frustrating and can lead to queuing even in the most prestigious premises. High-speed hand dryers on the other hand dry the hands in 10 secs or less. The downside is its potential to be more energy-consuming than its counterpart.
Aesthetic Appeal
Some may say this is not a crucial point but we beg to differ. Something is appealing about a device that serves more than its purpose. Customised hand dryers can help increase your brand awareness. With styles and colours that complement washroom colours and patterns. There is nothing like reading a carefully crafted wise-saying while waiting to dry your hands.
Maintenance
While aesthetic appeal is all well and good, it is important to consider the ease of maintenance of your hand dryers. Are they easy to clean? And for hands-in blade dryers, how frequently will you need to dispose of the water? The question of maintenance needs to be settled before choosing any hand dryer.
Hygiene
One major concern in any public restroom is how germs are managed, for this reason, a lot of features have been introduced into the modern washroom to curb the spread of germs. The automatic hand dryer in this case is considered more hygienic than the push-button kind because it requires touch which could lead to the spread of germs from surface to surface.
Another feature that is on the more hygienic side is HEPA filters which are added to some automatic hand dryers to ensure that sanitary air is constantly blown out. This is a big win in the hand dryer world because normally, the air that is blown out is gotten from the surrounding which is the washroom air itself.
Energy Efficiency (Eco-friendly)
Generally, automatic hand dryers help conserve energy due to being designed so that they are functioning only while in use. Traditional hand dryers don't fare so well because they are low-speed hand dryers and they take a while to properly dry the hands. This implies that automatic high-speed hand dryers are the most energy-efficient and eco-friendly.
Noise
Depending on your type of premise, you may not need to worry about the noise level. To ensure a good user experience in schools, exam halls, or office space, a quieter model is a wise investment. Most low noise level hand dryers have the Quiet Mark accreditation which you can look out for when shopping.
Cost
By cost, we mean running cost. Judging from the above factors, the best hand dryer should be one that has a low running cost in terms of energy consumption, installation, and maintenance.
Durability
When choosing hand dryers in schools and less sophisticated areas where monitoring is not frequent, it is vital to select a sturdy hand dryer with a lengthier warranty. As a rule of thumb, the higher the power usage, the faster and more durable the hand dryer.
Conclusion
By opting for a hand dryer, you are making a difference in the environment. So, when choosing the best hand dryer for your washroom, you have to weigh each factor carefully to discover the most suitable hand dryer.