Free Arrest Warrant Search
Photo by Bill Oxford
Originally Posted On: https://www.searchquarry.com/free-arrest-warrant-search/
Free Arrest Warrant Search Online
Determining if you or a friend has an outstanding search warrant is relatively simply using our Free Online Warrant Search tool. Keeping track of your own arrest warrant status is also a smart idea. A forgotten ticket or missed court date can result in a bench warrant or arrest warrant. It's even possible for a notice mailed from the court to get lost. Administrative errors do happen, and a defensive explanation for why you didn't know about an arrest warrant is unlikely to solve a problem. Try our Arrest Warrant Search along with our premium membership which comes with customer support and search assistance if you can't find what you are looking for. Simply enter a first and last name and search to see who has an arrest warrant or any other criminal record. To start a free arrest warrant search, visit our arrest warrant blog at the bottom of the page and send us the full name of the person in question as well as their state of residence.
Check My Arrest Warrants
If an outstanding warrant has been issued for your arrest, it is best to know about it. Resolving an outstanding warrant is important, because even a simple ticket for a traffic matter can turn into jail time. Knowledge of a warrant can help you prepare and reach out to a defense attorney. An arrest warrant is a surprise no one wants. This can be an avoidable disruption if you know where to look plus, sometimes there are inaccuracies in public record reporting so it's best practice to verify your own criminal record from time to time. A traffic citation is a criminal violation that can lead to a warrant if left unattended.
Many courthouses will provide single inquiry arrest warrant information. If you're concerned about a local/state warrant, it is possible to obtain the information needed by picking up the phone.
If the individual has open warrants in another state or even federal warrants, it is necessary to contact the appropriate local, state, or federal courthouse for information.
Of course, you may visit the courthouse in another state to inquire about your warrant status. Some courthouses only provide information in writing, and significant delays may result. However, a personal visit to the courthouse may be unnecessarily nerve-wracking or result in an immediate arrest. An attorney can be engaged to perform a search but lawyers are likely to charge a fee to perform this service.
Try our Arrest Warrant Search along with our premium membership and perform unlimited arrest warrant searches. Check your arrest warrants status or any other public record with a simple name search.
Check Your Outstanding Warrants
Arrest Warrant Rights
Each U.S. citizen has the right to search police records or warrant information under the Freedom of Information Act. Open an incognito browser when possible to search for information if you share a computer or use a public workspace.
Free Arrest Warrant Search
There are other reasons to search outstanding warrants for arrest. For instance, you consider hiring a household worker or babysitter. By checking the arrest records, it's possible to have greater peace of mind. Perhaps you're considering a new relationship. Before committing your heart and financial resources, it's important to check him or her out for outstanding arrest warrants.
Our arrest warrant search is anonymous and confidential so no one will know you're performing a search on them. Simply submit the full name and state of residence to begin your preliminary search. Our free arrest warrant search will vary from state to state and not all arrest warrant information is available.
** Tip: When you use our free arrest warrant search make sure to include as much information as possible and cross-reference multiple fields of data to insure you've found the correct arrest warrant record. Many people have the same name so it is imperative that you use at least one secondary piece of information to verify someone. This can be a birth date, residence or previous criminal record.
Arrest Warrants Additional Information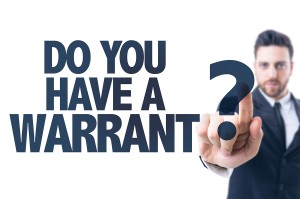 ---
Do I have a warrant for my arrest?
1. Check with your county courthouse clerk 2. Inquire with the local Sheriff Department 3. Lookup a warrant on a public record website 4. Hire an attorney or a private investigator
Can anyone lookup an arrest warrant?
Yes, warrant records are public record so anyone can lookup an arrest warrant or bench warrant. All you need is the full name of the person in question, their state of residence and their age or DOB. It's possible to lookup arrest warrants anonymously through online public record websites.
Are arrest warrants public record?
Yes, arrest warrants are public record which means that anyone can find out if you or someone else has an active arrest warrant. You can contact your local sheriff department, county courthouse clerk or use a public record website to check for warrants online.
Are bench warrants the same as arrest warrants?
Not necessarily, bench warrants might be a summons by the courts for a missed court appearance or unpaid traffic fines or fees that are past due. Some bench warrants are arrest warrants but it really depends on the circumstance in which the courts issued the warrant. A good way to verify if a bench warrant will lead to an arrest is to contact the clerk of the court which issued the warrant.
---