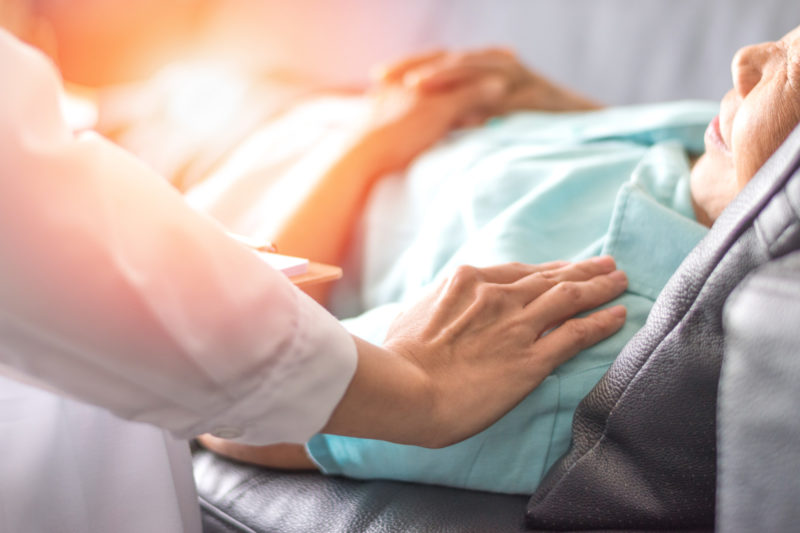 7 Qualities To Look For In Hospice Home Care Services
Originally posted on https://cardinalhospice.net/7-qualities-to-look-for-in-hospice-home-care-services/
In 2015, there were 1.4 million patients in hospice care. Are you looking for high-quality hospice home care for your loved one?
In this article, you'll learn about the qualities to look for when choosing the right service. Read on to discover these qualities and feel relieved knowing your loved one is in good hands.
What Is Hospice Care
Before beginning and talking about the qualities to look for in hospice care, it's important to understand what hospice care is and isn't. It's not a place only for the elderly. Hospice care is for all ages who need care, hope, and comfort.
It's normally for those with a life expectancy of six months or less. In hospice, there are a variety of illnesses treated that can include:
Alzheimer's
ALS
Stroke
Lung, heart, or kidney disease
Dementia
Cancer
Neurological disorders
These are just a few of the illnesses treated. When you choose hospice you'll know your loved one will be taken care of and as comfortable as possible. Care can always extend past 6 months and can be received for as long as the doctor and hospice care say.
Who Is Involved in Hospice
The staff will make visits to your home or other location depending on where your loved one is located. They're on call 24 hours a day.
A care team usually includes:
Nurses
Doctors
Home health aides
Spiritual counselors
Pharmacists
Social Workers
Volunteers
Bereavement Counselors
Other professionals
Nurses are responsible for the coordination of the care team and come to where your loved one is to provide care. A hospice doctor and a primary care doctor will oversee care. Home health aides can provide extra support such as bathing, eating, and routine care.
Chaplains, priests, or other spiritual counselors can provide spiritual care and guidance for the family including your loved one. Social workers can provide referrals to other support programs and provide counseling.
Pharmacists are a part of the team since they'll prescribe medication that will be most beneficial. Trained volunteers can be part of the team as well, offering respite care for caregivers or company. They can also help with transportation and any other practical needs.
Other specialists could include speech, occupational, and physical therapy. Bereavement counselors will offer support and guidance after the passing of your loved one.
Where Is Hospice Located
Most of the time hospice care is provided right in your home with a family member normally as the caregiver. It can also be available at assisted living facilities, nursing homes, and dedicated hospice facilities.
Sometimes no matter the care received, your loved one might need to stay in a hospital. If hospice is an option, these are the things you should look for.
1. Certified Hospice Care
Hospices aren't required to be certified or accredited, so this is something you'll want to find out from different hospice services. When they seek outside accreditation, it proves they're committed to going the extra mile for care.
2. Recently Surveyed
You'll also want to find out if they've been surveyed by a federal or state oversight agency in the last five years. Ask if anything was found to be a problem and if it has been resolved since.
3. How Many Patients They Care for
Find out how many patients they care for. Larger ones who serve 100+ people tend to have a larger staff. Smaller ones tend to have more personable care.
4. Multiple Support Opportunities
The perfect care for your loved one won't just be for their physical needs, but spiritual and emotional as well. Find a program that has counseling and chaplain services.
5. Typical Caseload
You'll want to find services where the nurses don't have more than 12 patients. What's important is that your loved one receives personalized care.
6. Conduct Family Evaluations
It's important to see how families of loved ones rate the care received by hospice services. You'll want to ask each hospice service for a copy of family evaluations to view.
7. Board-Certified Medical Director
While it's not required for the medical director to be board-certified, it's nice to have one who is certified as a palliative medicine specialist. It just gives more assurance of higher-quality, experience, and training.
Facts About Hospice Care
Something to keep in mind about hospice care is when you sign up it doesn't mean you have to give up on all medical care. You have to qualify for hospice, but you can opt out or quit at any time. Hospice is for the entire family, so if you're confused about anything, a hospice nurse can help clarify any questions or concerns you have.
Some Additional Questions to Ask
Some questions to ask:
 If there's a dedicated pharmacist to adjust medications
What services are offered to a terminally ill patient
If it's for-profit or not-for-profit
Are there services available to the family
If volunteer services are available
Are different settings available if circumstances change
Are hospice costs covered by Medicare or other insurances
Who is part of the care team and how are they screened and then trained
Keep your questions handy and write them down ahead of time before meeting with different hospice care services in your area.
Hospice Home Care
After reading this article, you should have the questions and quality necessary to look for in hospice home care. Take the stress out of trying to find a high-quality hospice service in your area, and give us a call.
Contact us today and we will answer any questions you have and ensure you'll receive the best care for your loved one.