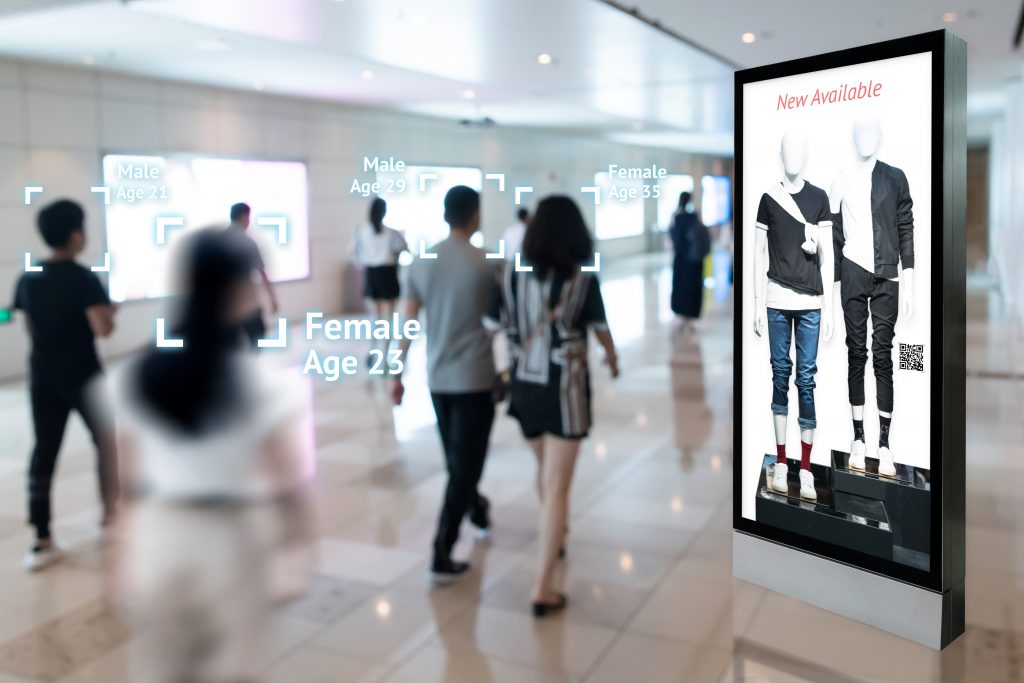 7 Must-Know Programmatic Advertising Trends to Leverage in 2020
Originally posted on https://mediashark.co/2019/08/29/7-must-know-programmatic-advertising-trends-to-leverage-in-2020/
Are you interested in implementing programmatic advertising into your company's 2020 marketing plans? Here are the latest trends you need to know about. There has been a great shift in the very concept of advertising, one that may help to drive forward a massive jump of efficiency.
That great shift comes from the concept of programmatic advertising.
What is programmatic advertising? How best can you utilize it going forward?
Below we have a guide on some of the best trends to push programmatic advertising to take your business to the next level.
What Is Programmatic Advertising
The idea of programmatic advertising is a simple leap from human-led purchasing of digital advertising, to a software-based one.
This is a simple change that can lead to a lot of efficient boosts to your advertising.
Many may fear that this means another aspect of business taken over by automation.
The truth is that most of what programmatic advertising takes over is menial tasks and the multitude of tiny details. This leaves the strategy and ideas to the people behind the machine.
The 7 Must-Know Trends In Programmatic Advertising
Programmatic advertising will soon grow and evolve to better suit the markets that it exists for. When it does, many trends and ideas start to influence it more and more.
Some trends fail to create much of an impact, while others are the trick towards making the most out of programmatic advertising. Which ones do you need to watch out for in the coming years?
Here are the 7 trends that will help you most in programmatic advertising.
1. Personalized Programmatic Advertising
When you automate so much of the little items and menial tasks of advertising, it saves you a lot of time to develop stronger and better advertising strategies.
To help this, personalized programmatic advertising has become more relevant. Programmatic advertising can comb through data.
The end result can provide data and suggested responses within your given parameters.
This allows someone to adapt their advertising to an ever-changing market by getting a constant and reliable feed of the market data they are advertising to.
2. Voice-Activated Programmatic Advertising
Voice-activated technology has seen a rapid boom in use over the last few years. Many of the largest providers of household smart devices contain this feature.
Many advertisers have seen this trend and aim to capitalize on it by integrating their advertisements into these devices.
Programmatic advertising can allow you to tap into this vital market fast and easy. Programmatic advertising can catch these opportunities without effort.
These kinds of advertising opportunities will only increase for the next few years. Many streaming services are reaching a critical mass of customers.
Programmatic advertising gives you an edge in getting to these opportunities before they are gone.
3. The Power Of 5G
The next boost in cellular bandwidth speed is coming with the launch of 5G wireless networks. 5G promises 1000mbs, which is almost 10 times faster than the previous 4G service.
This massive boost in bandwidth speed will make the already fast environment of digital advertising go into a frenzy.
The speed that ads will load will be monumental, allowing even more ads to flood the internet and take their place.
The speed of ads means that you need to ensure that you have plenty of deals at the ready, which means you need the fastest response you can get. That fast response comes with programmatic advertising.
4. Blockchain And Ads.txt
There has been a major problem in the AdTech industry and that revolves around fraudulent activities. Many have jumped on the speed of programmatic advertising, but some have taken it too far and overflowed the public with misleading ads.
The loss of this on the industry overall has been in the billions. To curb this, many companies are turning towards more efficient ways to check and double-check potential fraud advertisements.
The blockchains and Ads.txt software are powerful tools that can help do this without losing too much of the valuable speed.
Blockchain does this by sweeping domain names and websites for potential fraud.
Ads.txt software, which is an interactive Advertising Bureau-approved file, which sites can host to showcase proof of their authentic advertising.
5. Video Advertising: OTT And CTV
There have been big shifts in the overall landscape of the TV and entertainment industries.
Due to this, there has been more access to various rating systems to help brands keep an eye on their overall exposure and popularity.
The two video-based advertisings are OTT, or Over-the-top advertising, which makes up most internet-based TV services. The other is CTV, which stands for Connected TV or traditional television broadcast sets.
Due to the massive increase in OTT only households, you may not need the use of both of them. That said, when the speed and accuracy of your brand marketing are important, access to a large variety of ratings can be helpful.
6. Digital-Out-Of-Home Inventory
Growing alongside digital advertising is a surprising contender, outdoor advertising! This includes billboards and large venues.
These venues and positions can be vital to the success of a good marketing campaign. Many outdoor marketing areas breaks away from the digital noise and are a great way to branch out in advertising variety.
Many billboards and other outdoor venues will become available to the programmatic advertising software soon.
Ensuring control of multiple advertising markets is a strong way towards lasting success.
7. The Boom Of Programmatic TV
Much of the media industry has pushed harder and harder for the full integration of TV and internet media groups. Fusing these two brings two of the largest media outlets on the planet under one banner, creating a veritable advertising goldmine.
As TV comes within the domain of internet advertising, the fusion will allow for a massive spike in potential programmatic advertising.
Soon programmatic TV could make up a massive volume of current TV advertising.
Making The Difference In Technology Trends
Understanding the ins and outs of programmatic advertising will be a key detail in your success in future advertising.
The best know when to do their research and figure out the most optimal way to get ahead in the realms of business and technology.
We here at Media Shark always stay ahead with prime information and you can too! Contact us today to see how you can stay connected.