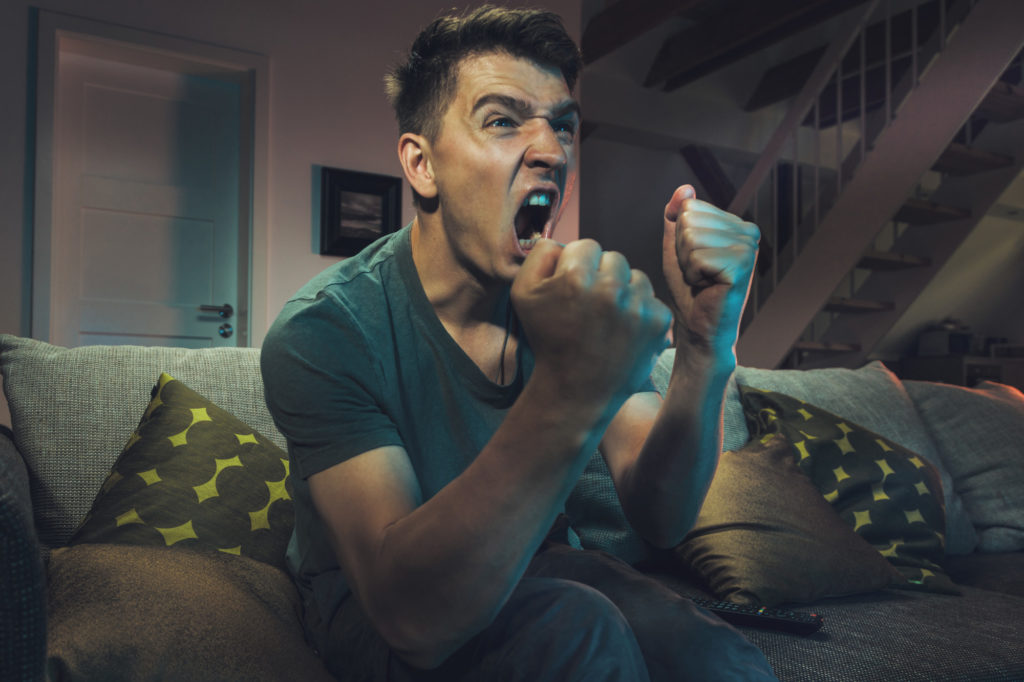 7 Football Gambling Tips for Sports Bettors in 2019
Originally posted on https://www.oskeimsportspicks.com/football-gambling-tips/
Rookie sports bettors are known to make all kinds of silly mistakes when they first start betting on college football and NFL games. They end up losing a lot of money during their first football season as a result of it.
Do you want to steer clear of having this happen to you? Before you place a single college football or NFL bet, it's important for you to know what you're walking into and how you can minimize your losses.
Read through seven football gambling tips for beginners in 2019 below.
1. Create a Betting Budget for the Football Season
Prior to the start of the football season, create a betting budget for yourself. Whether your budget is $1,000, $10,000, or $1 million, you should have some idea of how much money you're willing to wager on college football and the NFL.
Set this money aside from your regular money. It'll help you keep track of how much you're winning and losing on football games.
2. Come Up With a Betting System
The easiest way to blow your betting budget in a matter of just a few weeks is by randomly choosing how much to bet on each game. If you're betting $20 on some games and $250 on others, it won't be long before you're in the hole.
Try to establish a set amount for how much you're going to bet on college football and NFL games. It'll help you withstand the ups and downs that are sure to come during a football season.
3. Avoid Making Too Many Parlay Bets
The internet is filled with stories about sports bettors striking it rich with parlay bets. It's not all that uncommon to come across stories about bettors putting down $5 parlay bets and turning them into $100,000.
These kinds of parlays do hit for bettors every now and then. But it's not easy to hit a two or three-team parlay bet, much less one with more than ten teams in it.
The occasional parlay can help keep things interesting. But you should stick to point spread, money line, and total bets for the most part if long-term success is the goal.
4. Research College Football and NFL Bets Before Making Them
If you're going to turn yourself into a great sports bettor over time, you're going to need to learn how to research college football and NFL games. You'll have to consider everything from the history that two teams share to the weather conditions during a specific game prior to placing bets on matchups.
A little research can go a long way for those looking for bets that offer a lot of value. Make sure researching football games is a big part of your betting process.
5. Call on Professional Sports Handicappers for Help
Don't have time to research a bunch of football matchups every week? There are professional sports handicappers who will do it for you.
You can buy sports picks from them that are rooted in hours of research. It'll require a small investment up front, but that investment could pay off in a big way later.
6. Do Not Chase Your Losses!
Every sports bettor, no matter how experienced they might be, is going to get cold at some point in time. You're going to have days, weeks, and even months where you just can't seem to get your bets on track.
This can take a toll on your budget. It can also tempt you to chase your losses and bet more than usual in an effort to bring your budget back up. This is a bad idea, though, since it can cloud your judgment and lead to you making emotional picks.
Of all the football gambling tips listed here, this might be the most important. It'll prevent you from making huge mistakes when you bet on football games.
7. Keep Track of Your Football Bets Over Time
You can learn so much about yourself when you look back on the betting results of your first football season. Write down every bet you make and keep tabs on your wins and losses every weekend.
You can spend next spring analyzing your betting history to see what changes you can make to your approach to betting on college football and the NFL.
These Football Gambling Tips Will Increase Your Chances of Having Success
Betting on college football and NFL games isn't always easy. Many inexperienced sports bettors get overwhelmed by the sheer number of games.
Use these football gambling tips to your advantage. They'll help you make smarter bets and stop you from blowing through your budget by the end of September.
Consider purchasing one of our football subscription packages to get access to expert football picks throughout the upcoming season.