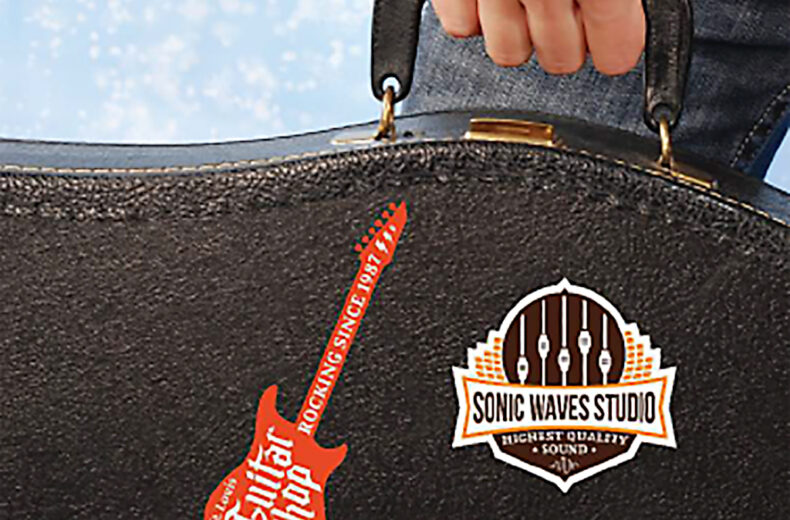 5 Types of Stickers to Use for Event Promotion
Originally posted on https://blog.printleaf.com/5-types-of-stickers-to-use-for-event-promotion/
Your posters are ready, you've got lots of views on your posts promoting your awesome event, but there aren't any new attendants coming to your shows. It's evident: you need a new way to attract fans. Custom stickers may be the last thing that an event promotion may think about when marketing an event.
Promoting an artist's event or a concert can be hard. While it's definitely necessary, putting your music on steaming and social media platforms may not always increase the average number of attendees and fans at your events.
Every day, millions of people commute to work and see numerous advertisements while they're on the train, bus, or just on their phones. You can bet they're not going to remember the advertisements that they're bombarded with. This makes it increasingly difficult to promote local events.
Is the solution more marketing? Of course not. The solution is smarter marketing. You want to create an impression of your events and music that really sticks to their memory. Yes, we're talking about stickers.
Promote your Business with Custom Stickers
No matter how old you are, everyone loves a good sticker. Since our childhoods, stickers are instant mood boosters. A sticker might be associated with a sense of achievement, so make your fans feel like they've achieved something by wearing one of your stickers.
Custom printed stickers are an economic way of promoting an event or an agency. They come in many shapes and sizes and easily fit into a tight budget. Even though they're so cheap, that doesn't mean that they're not effective. In fact, custom stickers can be a better form of marketing than your typical advertisements because they're unique and fun. This makes a better case for investing in stickers to expect positive returns.
However, there can be a slightly more stressful side of stickers. You might want to use stickers to promote your events, but you also might be unsure of how it should like. Different artists have different aesthetics and target markets that you want to attract. Read more to find out how to find the right sticker to show off your awesome business.
Different Kinds of Stickers
There are many kinds of stickers, but this article will concentrate on stickers of different shapes. Clear stickers, bumper stickers, and die cut stickers can also be interesting custom stickers that can appeal to your attendants. Each kind of sticker has a unique purpose, but they'll surely catch your next fans's eye.
Stickers can come in a variety of shapes. They can come in squares, rectangles, and circles. Don't let these basic shapes bore you. Square and rectangle stickers are ideal to stick on to products and personal belongings. Circle stickers are great for the same purposes as well, but because you can fit more content into the circle than a square, you have more opportunities for visual appeal with a circle sticker.
Most importantly, if the artists that you manage wear the same sticker that the audience is wearing, your attendants will feel a much stronger connection to that artist. That's a detail that you can't overlook, because that makes fans want to see them again, which will increase customer retention at your events.
1. Square and Rectangle Stickers
If you also sell merchandise to the attendants of your events, then it's best to invest in square and rectangle stickers. This is because these kinds of stickers work nicely with other products in the shape of a square or rectangle for a parallel look. For example, if you sell cases for laptops and for larger mobile devices, a square or rectangle sticker will complement their design.
Customers will not only want to stick them onto whatever they purchase from you, but also on their furniture, books, and on their other things. A square sticker can be fit perfectly on a phone so your fans can rock your company's name and logo and the artists you promote wherever they go. People will ask about your agency when they see your custom stickers on someone's phone, generating great word-of-mouth promotion to really make your business circulate.
2. Circle Stickers
Sometimes square and rectangle stickers have limitations. Although they're completely viable forms of marketing your events, they can't be used in every situation. We've discussed earlier that square and rectangle stickers are better fit for products like heavier devices such as laptops and tablets. However, these devices aren't exactly mobile. Sure, you can use them outside. But when you're walking down the street or taking the train home, you don't usually come across people using a laptop or a tablet.
Circle stickers are interesting and have more applications than square and rectangle stickers. The perfect symmetry of a circle helps to complete many looks and makes many designs look spectacular. The shape of the surface that you want to put a circle sticker on doesn't matter. A circle sticker can be placed on just about any product and not look out of place.
Circle stickers can be worn casually by fans on their clothes or on their accessories. They can even be worn on instruments and their cases. Phones, bags and hats are all good places to stick a circle sticker on, and they're all things you bring with you on the go. In other words: when you're outdoors, a circle sticker has a higher chance of increasing circulation of your event's name and trademarks than a square or rectangle sticker will.
3. Clear Stickers
Here's a fun one. Clear stickers make the colors of the surface that it's placed on really pop out. This is particularly ideal when you're happy with the colors and design of your logos, and you're worried about colors clashing or a shape of the sticker taking away from the visual appeal of the logos.
You can also use clear stickers on colorful instruments like guitars and on sound equipment. If your events serve drinks, then a clear sticker can be placed on the bottle to promote your company, while still being able to see the rich colors of the drink inside the bottle.
4. Bumper Stickers
Do you provide your artists with rides? If you don't include bumper stickers of your artists and your company on your vehicles, you're missing out on some serious potential traffic for your business. A bumper sticker is a natural focus point of all the people driving behind you. It creates immense exposure for your company and artists, without even going out of your way to market your agency and artists! Just drive where you need to go, and fans will follow.
5. Die Cut Stickers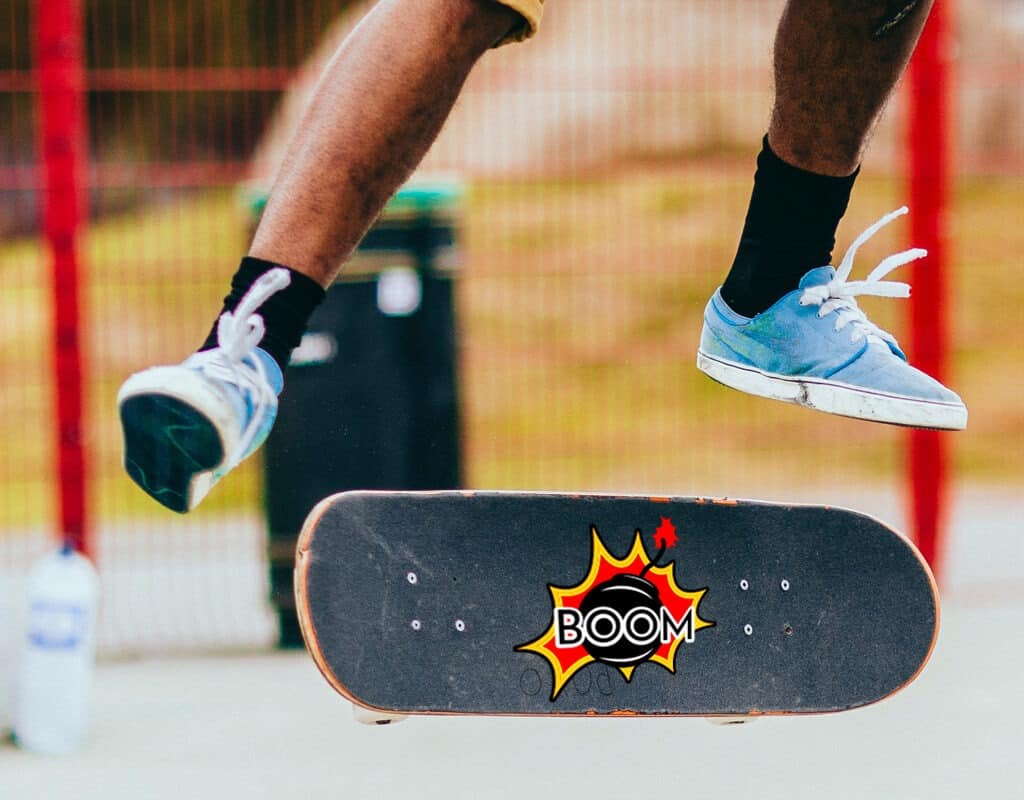 Last but not least, die cut stickers can attract a wide audience. Die cut stickers cut into the exact shape of your agency's logo. If you have an interesting logo design, a die cut sticker is perfect for you. The unique shape of the sticker will look cool and interest more people into looking into your events. Eventually, they'll turn into regular attendants to your events.
At Printleaf, we work with professionals in New York City. Our mission is to provide the highest quality custom printing. Looking for custom stickers to promote an event in NYC? Come visit us in Midtown. For more information about the services we offer, please visit our website or contact us at (212) 328-1174.