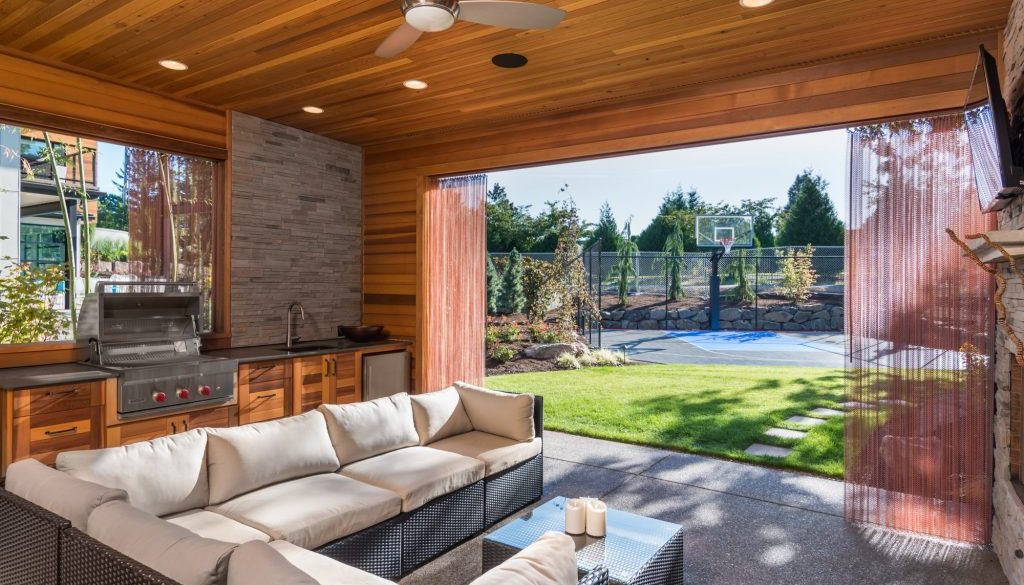 4 Things to Look For When Buying a New Outdoor Ceiling Fan
Originally posted on https://cbpetersenelectric.com/ceiling-fans/4-things-to-look-for-when-buying-a-new-outdoor-ceiling-fan/
Lazy summer evenings are perfect for hanging out in your outdoor space. In fact, 57% of Americans prefer to spend their summer evenings outside. But here in New Jersey, even the evenings can be humid and hot.
An outdoor ceiling fan is a perfect way to stir the air and cool off your space. They're quieter than a freestanding fan and much more convenient as you won't have to go looking for it.
Let's look at 4 things you should look for when it's time to buy.
Damp or Wet Rated Outdoor Ceiling Fan
One of the most important considerations is the moisture rating of the fan. Dry fans are for enclosed, indoor use only. Using them outside can lead to rust, warped blades (which will make noise and shorten the lifespan of the fan), and even fires from electrical shorts.
Damp rated fans are a great option for areas where the fan won't be directly exposed to the elements. This would include things like a screened-in porch or a covered patio.
If your fan is going to be heavily exposed to water, you should choose a wet rated fan. This type of fan can handle everything the weather can throw at it and will still hold up well — even against salty sea breezes.
Size
As with all types of fans, a bigger fan can cool a larger space. Thus, the size of your space will dictate the size fan that you should choose. You can follow this guide as a general rule:
29-36 inches for spaces up to 75 square feet
36-42 inches for spaces between 76 and 144 square feet
44 inches for spaces between 144 and 225 square feet
50-54 inches for spaces between 225 and 400 square feet
For good coverage in spaces larger than 400 square feet, you should opt for two fans.
Space for the Fan
In addition to the size of the space, you should make sure there is adequate space for the fan. For example, the minimum distance from the ceiling should be 12 inches. The area should be tall enough to also allow for a minimum of 84 inches of clearance from the floor.
Finally, you should allow for a minimum of 24 inches of distance from the nearest wall.
Style
Though less practical than our first three tips, style is still very important. You want your fan to fit in with your decor and accent the look of your outdoor space.
You can make your fan blend in by choosing the same color as the ceiling. Alternatively, if you want to use your fan as an accent you can choose an interesting design or fun color to make it pop.
Looking for design ideas? Feel free to check out this article on ceiling fan design trends.
Time to Cool Off
Now that you know what to look for, all that's left is to pick the perfect outdoor ceiling fan.
You'll be feeling cool and your outdoor space will be looking cool. For help installing your ceiling fan, feel free to contact us today.