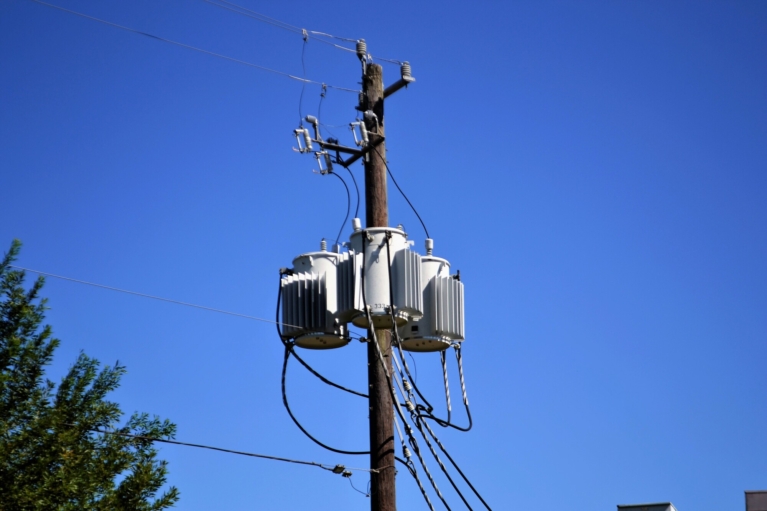 Industrial Generators: What Commercial Operations Require Them?
Photo from csdieselgenerators
Originally Posted On: Industrial Generators: What Commercial Operations Require Them? – (csdieselgenerators.com)
Did you know that power outages in the United States cost businesses as much as $150 billion dollars every year?
Some industries cannot afford for the power to go out. Industrial generators are a lifesaver for their operations. Diesel engines have evolved and are used in a variety of new and helpful applications.
One of the most common applications is industrial generators for commercial operations. Industrial generator applications range from corporations and schools to hospitals and mining.
Keep reading to learn more about the applications of industrial generators.
How To Choose An Industrial Generator
Industrial generators have become a staple of commercial organizations and businesses. It is a reliable and clean source of standby energy in the case of a power outage.
Choosing an industrial generator comes down to a couple of factors. You need to know what you'll be using it for and the amount of power that you need from it. It is beneficial because it allows you to save money while still having reliable backup power.
Most businesses have hundreds of employees that use electronic appliances for their tasks. You'll need a larger and more powerful industrial generator than a smaller company.
Choosing a reliable and powerful industrial generator is especially important for commercial operations. For example, hospitals have hundreds of patients that are reliant on electricity. It keeps the medical devices running that are helping them heal.
Choosing an industrial generator comes down to the needs of your commercial operation. The amount of power that you need on standby to keep operations running should be considered too.
Uses For Industrial Generators
Industrial generators are the unsung heroes that keep businesses and hospitals running when the power goes out. The commercial operations that use them just go to show the wide array of industrial generator uses.
Mining Operations
Industrial generators are a vital component of commercial mining operations. They provide up to 70% of the power for running the equipment needed by mining operations.
No matter if it is precious metal being mined or coal, industrial generators are the first choice for providing power. They are movable and make mining in difficult-to-reach areas possible for mining operations.
Mining is one of the best applications of industrial generators. Diesel fuel is not nearly as volatile as gasoline. Because of that, diesel-powered industrial generators are the safest choice.
Healthcare
Healthcare is arguably the most important industry that uses industrial generators. The majority of medical equipment runs off of electricity.
If the power goes out many patients would lose their lives. Patients in intensive care would not have the equipment that they'd need in order to keep them alive.
Because of that, industrial generators are necessary for keeping patients alive and healthy. Industrial generators are the most powerful and reliable source of backup power. They are also easier to maintain than natural gas generators.
Industrial generators also are perfect for use with hospitals. There is no interrupted power supply when the utility grid goes down. With stored diesel on-site, an industrial generator can keep a hospital running for up to 48 hours.
Businesses
Power outages cost businesses millions in lost revenues. Having the use of industrial generators is a great investment. It also creates safety hazards for your employees and frustrating issues for your IT department.
Without the use of an industrial generator, your business could even experience a total shutdown of operations. The cost of investing in an industrial generator is small when compared to lost revenue.
Manufacturing
Manufacturing plants are another commercial organization that needs industrial generators. Power outages have a great effect on the number of products that a manufacturing shop can make.
To make the most money possible, the assembly lines at a manufacturing plant need to be running at full capacity at all times. Blackouts drop the ability to continue operating a manufacturing plant.
Data Centers
Data centers are a crucial component of all our infrastructure. If the power goes out they stop operating. Most businesses and commercial operations store their data on cloud servers. They need access to their information at all times.
Unfortunately, when the power goes out and the servers go down their information is inaccessible. This causes the businesses that pay you to store their data to lose revenue. It can lead to dissatisfaction with the data center's services.
Power outages also make data centers vulnerable to being hacked and accessed by cyber thieves. Industrial generators are highly reliable. They're the trusted solution to prevent servers from going offline during power outages.
Education
Providing power for schools and universities is another common industrial generator use. Education has become more reliant on electricity for teaching resources. A power outage can be detrimental to the students' education.
When schools and universities experience power outages, they need a reliable source of backup power. No power leads to complications related to rescheduling exams and classes.
A university's servers are at higher risk of being hacked during power outages. Having an industrial generator keeps the power on and the servers secure.
Is Your Organization in Need of an Industrial Generator?
Industrial generators are invaluable in a wide variety of commercial operations. They keep confidential information secure. Most important of all, they keep vital medical equipment running during power outages.
They also keep your revenues from taking a hit during prolonged power outages. Additionally, they give you coverage that you need to keep manufacturing processes running even when the power grid fails.
Are you ready to get an industrial generator? Click here to contact the helpful folks at Central States Diesel Generators. Get an industrial generator for your commercial operation today.