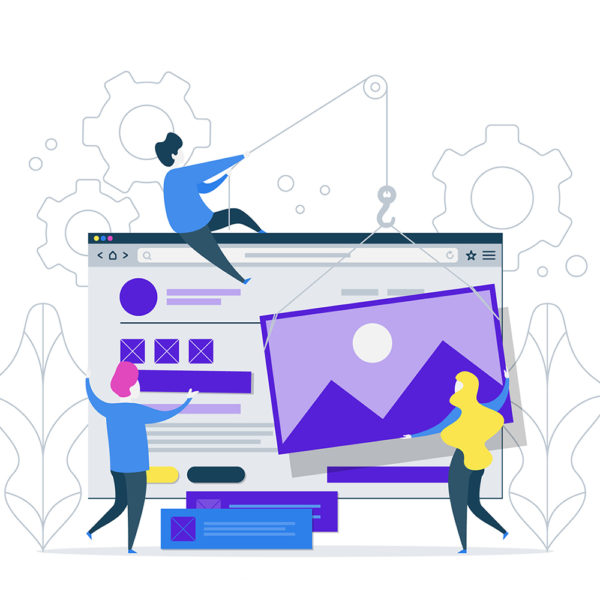 4 Reasons To Revamp Your Website Regularly
Originally posted on https://iconcept.com.my/4-reasons-to-revamp-your-website-regularly/
A website design should be looked at as a long-term investment for your brand, but what is the definition of long-term in this case? Well, just like your spectacles, you need to get it checked and changed every two to three years.
In order to stay relevant and modern in the digital era, a website's design is due for a facelift every two to three year, especially if your website is one of your main communication platforms.
If you're still unconvinced, here are 4 reasons to approach a web design agency in Malaysia regularly:
Adapting To New Trends
Staying relevant and modern is incredibly important in the user experience on the website. If you're failing to keep up, it won't be long before you start losing customers.
For instance, older websites often use outdated plugins that are no longer functional for users. And, if you have not updated your website for over a decade, it may not even be mobile-compatible in this mobile-first era.
To ensure that your website has the necessary features, a web design in Malaysia should be regularly updated to meet these trends. Old-fashioned features such as stale fonts and overused graphics should be removed to ensure that visitors feel great about visiting your website.
Approaching a web developer in Malaysia is the best way to stay updated on the trends, given that their jobs are to constantly design websites for their clients.
Improving Your SEO
Every website wants to rank high on various search engines so as to attract volumes of traffic and visitors to your website. This is where Search Engine Optimisation comes in.
Updating your website's design regularly improves your SEO rankings by keeping the content relevant to the search engine crawlers. Also, the improvement in the user experience keeps them engaged on the website and lowers the bounce rate, which in turn helps your SEO.
Of course, you should still approach SEO experts to push your website's rankings.
Protecting Against Digital Threats
Improved technologies beget evolved crimes, and the same can be said for the rise of cybercrime in the digital era. As a result, digital security should be kept up-to-date to protect against rising digital threats.
If you're storing customer data or accepting payment directly on your website, a regular website revamp will keep the site secure or at the very least, make it less easy target for cybercriminals.
Representing Your Brand
Your website represents your brand and/or your business. Do you ever want your brand to look outdated and out-of-touch? By keeping it as modern and secure as possible, you'll feel more excited to direct customers to it.
A revamped website could also serve as a great marketing gimmick to attract previous and new visitors while allowing you to inject new marketing directions into the web design.
Website redesign could also feel like a fresh start for your company, helping to rekindle your motivation and inject new energy into your brand.
Get Your Website Revamp Now
Intrigued? You should be! If you've not revamped your website in a while, we highly recommend that you approach a web design agency in Malaysia, such as ourselves. Our team of expert UI and UX designers are ready to take on your website design for greater results and impact.