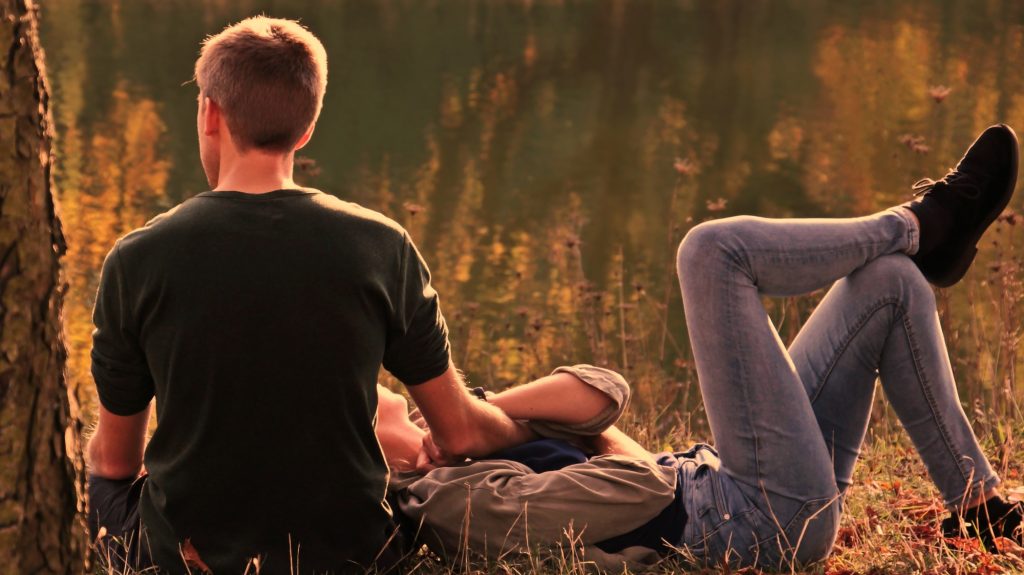 5 Easy Ways to Stay Healthy and Happy this Autumn
Originally posted on https://www.humblemusings.com/1358-5-easy-ways-to-stay-healthy-and-happy-this-autumn/
As the year begins to wind down, fall is all about finding balance, discovering ways to protect your health, and letting go of the things that don't make you happy.
When the seasons change, it provides us with the opportunity to take inventory of our lives and to make the changes that we deem necessary. Since fall is typically associated with more stress because of the upcoming holidays, more food, and less activity, getting yourself prepared to stay healthy and happy this Autumn is essential.
How do you stay happy and healthy this season? We've got five tips for you below. Keep reading to learn more!
Increase Vitamin D Intake
Did you know that your body absorbs vitamin D through your skins' exposure to the sun? As the days become shorter in fall, it's imperative to ensure that our bodies are getting enough Vitamin D.
Vitamin D plays an important role in the functioning of our immune system, which is essential when you're living with HIV. This vitamin also helps our bodies to absorb calcium properly, so adding in a Vitamin D supplement into your diet can help to prepare your diet for the upcoming gloomy season.
Stay Healthy and Happy With Exercise
As the days become shorter, it's an easy decision to make to stay inside all weekend and watch TV. Keeping your body moving and depression at bay with fun fall activities like tag football, fall hikes, corn mazes, picking out pumpkins, or attending local farmers markets are great ways to sneak in some exercise while you're making life-long memories!
Get More Sleep
We all know that getting enough sleep is essential to keeping our bodies healthy and happy. When you've slept enough, you'll have more energy to do the things you love.
Take advantage of daylight savings time and honor yourself by getting more sleep. Not sleeping enough will not only deplete your energy levels, but you may even notice an increase in mood swings. Getting enough sleep every night is a great way to keep yourself healthy and happy!
Seasonal Foods
Nourishing your body with seasonal foods is both a yummy and healthy adventure to participate in. With fall, there's an increase in seasonal veggies and fruits that offer unique benefits to boosting our health. Dark leafy greens, pumpkins, squash, apples, and beets are all delicious foods that make tasty pies, stews, and soups.
Connect Yourself
When you've crossed everything off your to-do list for the day, make sure to take some time and reflect inwards. Re-connecting with yourself and honoring your body's needs is a great way to nourish your body and your soul.
As the holidays approach, you can easily get swept up preparing for Halloween parties, Christmas shopping, and celebrating New Year's. It's easy to forget to take care of yourself when you're too busy entertaining your relatives and friends.
This fall season, create a new daily routine that grounds, comforts, and nourishes both your soul and your body. Taking baths, giving yourself a massage, starting a yoga routine, or other ways that you can find ways to be more mindful with yourself will allow you to focus on what you believe gives your life meaning.
Just make sure to keep it simple so you don't overwhelm and stress yourself out!
Learn to Be Kind With Yourself
The holidays can cause you to gain weight, the shorter days can cause you to feel a little less perky, and the colder weather brings on the germs. Don't beat yourself up when you're feeling under the weather. Make sure to listen to what your body is telling you by paying attention to how you feel.
Keep Yourself Hydrated
Dropping temperatures and dry air can easily dehydrate your body, a lot faster than you may believe. Even if the hot summer sun isn't blazing above you, keeping your body hydrated is important to feeling well this fall.
Every system in our bodies relies on water to properly functioning, which is why it's so important to make sure that we're keeping our bodies hydrated.
Not a huge fan of water? Try adding a few slices of lemon into your water to give it some flavor. A slice of lemon is a healthier alternative to flavor mix-ins for drinks, as it doesn't contain any preservatives, artificial sweeteners, sodium, or artificial flavors. The refreshing taste of lemon in your water is tasty, but it'll also encourage you to stay hydrated!
Start Your Workouts Early
The days are getting shorter, which means you'll be less likely to be motivated to work out towards the end of the day and more likely to snuggle up on the couch. Try setting your alarm earlier in the morning to start your day off with a workout!
While it may be a bit difficult to crawl out of bed earlier than you're used to, starting off your day with a workout will provide you with more energy throughout the day. As the day winds down, you can wind down and relax on the couch instead of forcing yourself through a workout!
A Happy and Healthy You
The start of autumn should bring positive changes and new beginnings into your life. Finding ways to stay healthy and happy by supporting healthy habits, mindfulness, and self-care is a great way to bring on all of the amazing things that the new season has to bring you!
Are you looking for more ways to create a healthier lifestyle for yourself? Check out our blog for more!