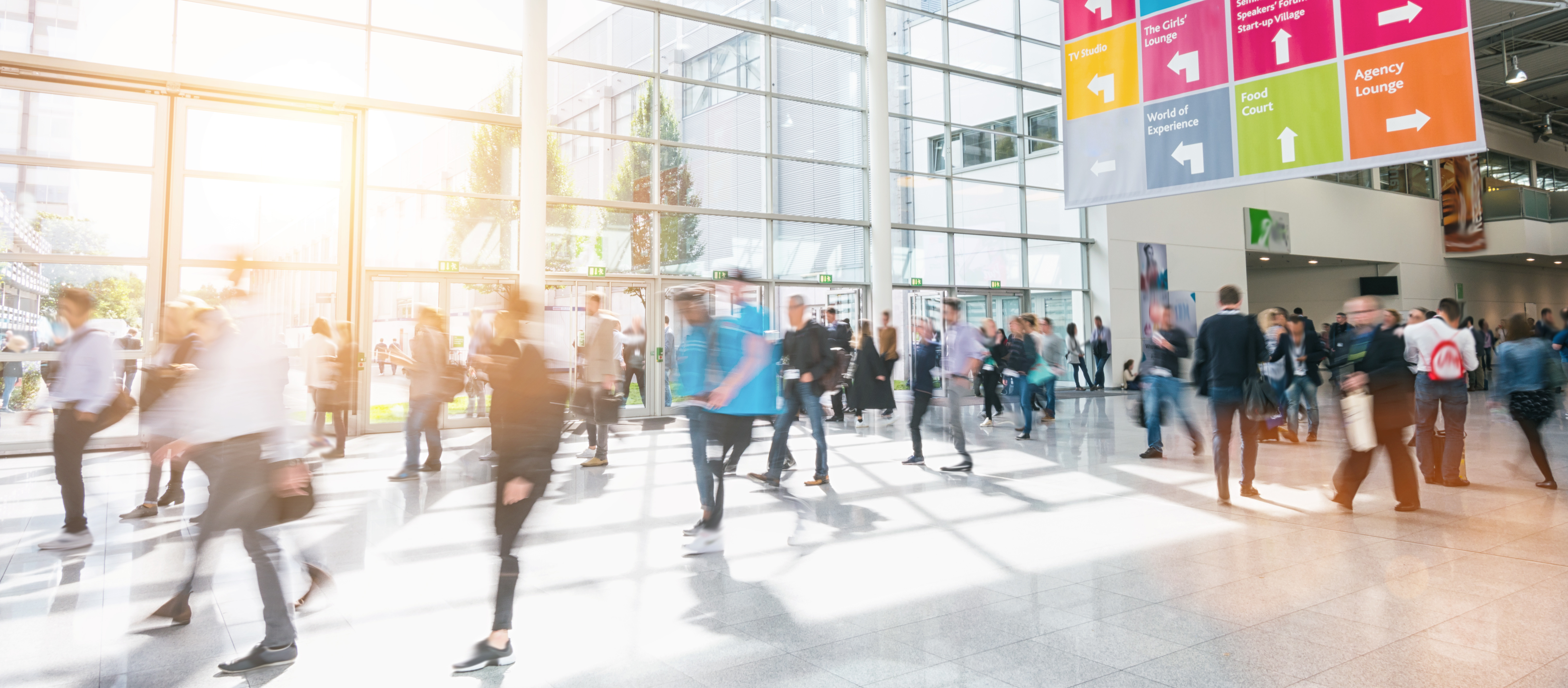 12 Action Items for Your Trade Show Checklist You Need to Know
Did you know that over 80% of trade show visitors are potential customers?
Despite being a traditional form of marketing, trade shows are one of the most effective ways of creating brand awareness and recognition.
Even so, exhibitions require a lot of planning and commitment for them to make an impact on your company's bottom line.
Here's a trade show checklist that can guarantee a positive return on your investment.
1. Pick the Right Trade Show
Not all trade shows will have the impact you desire on your business.
These days, there is a growing trend for exhibitions to be niche oriented. From tech to fashion, you will find trade shows in almost any industry.
Though you may not be barred from exhibiting, it might not make business sense to sign up for an event that targets an audience that is different from yours.
Most trade show attendees are specific in the kind of information they are looking for.
Your network is a good way of identifying suitable trade shows. Get in touch with other players in the industry to learn about different exhibitions. Inquire about the ones they find beneficial and find out why.
This way, you can avoid the mistake of signing up for the wrong events.
If you identify a suitable event, make sure to book early. This will give you ample time to strategize and prepare. You must also review all the requirements from the organizers and adhere to them.
Some things to take note of include:
Insurance requirements
Required documents
Booth set up deadlines
2. Choose Your Primary Objective
Trade exhibitions offer multiple opportunities for companies. Trying to do it all on one show may compromise the quality of your delivery.
Some of the objectives businesses can have during an exhibition include:
Creating brand awareness
This strategy can be beneficial for startups. A trade show can give a new company the exposure that would have taken it months to get, in a single day.
Networking
Every good trade show attracts the biggest players in the industry. Sometimes, for a business to scale up, it requires to have the right partners and working relationships.
At a trade show, it will be easy to make contact with suitable candidates.
Market research
Information about consumer perceptions and habits is essential for any business. It helps companies understand their client's needs better and adjust accordingly.
Trade shows are great places to collect such data directly from the consumers. Also, you can learn what competitors are doing.
It is normal for companies to have more than one objective at exhibits. However, it is good to have a single primary goal to ensure success in a trade exhibition.
This is what you will use to judge your performance. Most of the resources should be channeled towards achieving this goal.
3. Choose the Perfect Location for Your Booth
With a clear objective in mind, you should choose an ideal booth placement to help you achieve it.
Things to consider when selecting the location of your booth include:
Traffic flow
Identify the areas of the trade show that will have the most traffic and set up there. Great spots include corners and areas near the entrance. Corner booths have the added advantage of having multiple entry points.
Other exhibitors
Find out where top brands will be positioned and pick a booth near theirs. You are likely to get more exposure as people move towards their booth. However, you should stay clear of the competition.
4. Prepare a Budget to Prevent Overspending on Some Trade Show Checklist Items
It is imperative to set a budget for the trade show.
A good budget should be realistic and inclusive of all the pre, during and post-exhibit expenses.
You might want to divide it into the different categories of expenses you are likely to incur. These include booth costs, labor, transport, marketing materials, and so on.
Having such categories will help control expenditure throughout the planning process.
5. Purchase Supplies and Plan for Travel Well in Advance
Trade show logistics can be a nightmare if done in the last minute.
To be on the safe side, buy all your supplies early. Be sure to factor in stationery, additional power supplies, and lighting if they will be needed.
Once everything is in place, make the necessary travel arrangements. Most importantly, have any bulky goods shipped early and book your flight and accommodation well in advance.
6. Prepare Your Booth Staff
How well you execute your plan during the exhibit will largely depend on the staff you bring. A great team will deliver beyond expectations.
For small businesses, it may be necessary to hire staff for just that day. If you decide to hire, it is essential to identify people you can rely on to push your agenda forward.
The number of booth attendants will vary based on the size of the booth and your objectives. Assign roles, train and prepare them for their tasks. Ensure that all attendants are:
Aware of their roles during the trade show
Prepared to answer any questions concerning your display
Great in sales and marketing
The first few moments are crucial when dealing with prospects at a trade show. Therefore, it is essential to capture their attention quickly. Prepare an elevator style sales pitch that you and your staff can use.
7. Set up a Method of Generating Leads
As pointed out earlier, trade exhibits have many opportunities for businesses.
Generally, not everyone interested in your products will make a purchase. Even if your primary goal was to generate sales, do not let potential customers go to waste.
Have a system in place to collect the contact information of prospective buyers. This will help to push sales in the future.
8. Have Plenty of Samples and Demonstrations
Human beings are more responsive to the things they can see and feel.
To fully capture the attention of your audience, have as many samples as possible. Having different color and design samples will help to attract a broader group of people.
Let people touch and feel the products. This will help them develop a connection with your brand. Where demonstrations are required, have your team prepared to do as many as needed.
Most customers will not purchase a product they do not understand.
9. Establish an on Site Market Research Protocol
Companies spend millions of dollars every year on market research. Trade shows are a great way to bypass those costs.
Startups should take advantage of exhibitions to get an idea of how the market will receive their products.
Arguably, exhibitions are the best way to gain market feedback. This is because you will be able to access information directly from prospective customers. This data is invaluable if you are planning to improve your products.
10. Use Giveaways to Lure People
Freebies are an excellent way of attracting people to your booth. Who would resist a free chocolate bar?
Giving away free samples can work very well for startups launching a new product. Just make sure you have enough reserves to last the whole day.
You can also leverage on giveaways to solicit contact information and market feedback.
Another great idea is to use entertainment to attract people. Games for trade show booth exhibitions can do the trick.
What to Do After an Exhibition
Anyone with trade show experience can tell you how important the period that comes after the exhibition is. The following are some things you must do.
1. Follow up on Contacts
During the trade show, you will get a chance to expand your network. To ensure you do not lose out, make use of the connections as soon as you can.
Prepare customized deals specifically for the leads you generate. Discounts will work well in this regard.
Be proactive and set up meetings for further discussions with the industry players you connect with. Do not take too much time before contacting them. This will give the impression you are serious about establishing a working relationship.
2. Start Working on the Things You Learnt
Sales are a good aspect of trade shows. However, the most important thing you can get there is information. No other platform gives you the chance to learn as much about your industry.
Feedback from clients and data collected from market research will help you assess and improve your value proposition. For example, you could get to know what additional features on your products clients would love.
Also, being in the same venue with competitors and top brands will give you a lot of insight. You will have a window to see new developments in the industry.
These might include:
New products being launched
Changes in product pricing that may affect you
New entrants in the industry
Will a Trade Show Benefit My Business?
The simple answer is yes.
It is virtually impossible to oversell the advantages of going to a trade show. All types of businesses from microenterprises to SMEs and large corporations can benefit.
However, you need to have a clear strategy when it comes to such events. A trade show checklist can help streamline your planning process.
Want to know more about face to face marketing? Check out this article.