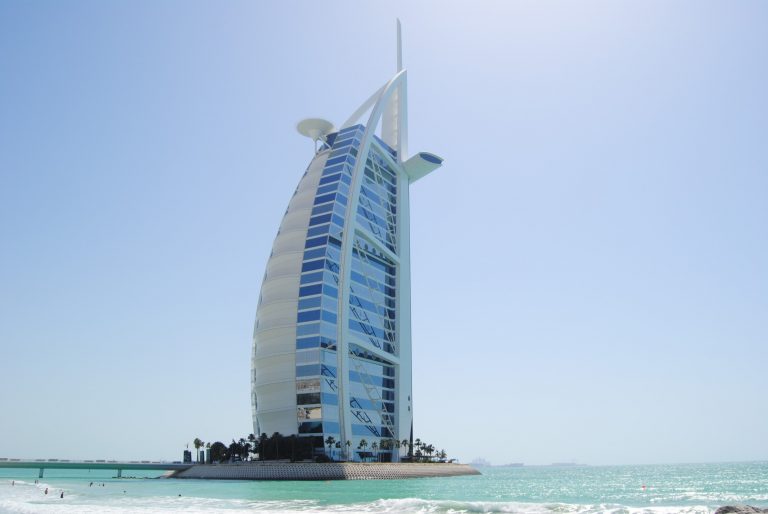 11 Must-See Places in the UAE
If you're thinking about visiting the United Arab Emirates it's likely that you'll be visiting either Abu Dhabi or Dubai.
There are many famous places to visit in UAE. But how do you know which ones are worth a visit?
The two hottest cities in the UAE are only about an hour and a half away from each other by car. So there's really no reason to just visit one!
Read on for our guide on the 11 must-see places in the UAE.
1. Burj Khalifa
The Burj Khalifa, sometimes known as the Burj Dubai, is the tallest building in the world.
Located in Dubai, it's a vision from below. But the views from this skyscraper are breathtaking.
You can purchase tickets to visit some of the observation decks. But those passes will only get you about a third of the way up this 800+ meter tower.
2. Spend Time in the Desert
No trip to the UAE is complete without a desert experience. Book an evening safari to watch the sunset as you ride through the sand dunes.
Experience the ruggedly beautiful terrain while enjoying dinner, getting a henna tattoo, and watching a belly dance show.
3. Ride Camels
Riding camels isn't just for the rich and famous anymore. You too can experience the strength of these incredible desert animals on a camel ride just outside Dubai.
Make sure to snap a picture while you're atop one of these 2-meter animals!
4. Shop at the Dubai Mall
Dubai isn't just the home of the tallest skyscraper, but also the largest shopping mall.
The Dubai Mall boasts over 1,200 retail stores from the luxury to trendy, you'll find anything you're looking for!
5. The Palm Jumeirah
The Palm Jumeirah is a palm-shaped, manmade series of islands in Dubai that feature several 5-star hotels and residences.
In fact, it's the largest manmade island in the world and from afar it's a spectacular sight.
The separate "fronds" are home to hundreds of residences that all enjoy uninterrupted beach access to gentle waters that are protected by an outer breakwater.
6. Ski Dubai
You read that correctly. You can ski in Dubai!
The indoor ice park has a full ski and snowboarding hill and living penguins. The park has rentable clothing and equipment, so don't fuss about packing your parka.
7. Hajar Mountains
Outdoor thrill seekers will find endless activities in the Hajar Range. Its winding roads make for memorable drives.
There's plenty of hiking and nature-watching for those who need a break from the city lights.
8. Sheikh Zayed Grand Mosque
Located in UAE's capital city, Abu Dhabi, the Sheikh Zayed Grand Mosque is the country's largest.
It was completed in 2007 and is praised as one of the world's most beautiful mosques.
9. Al-Bidyah Mosque
After visiting the Sheikh Zayed, satisfy your inner history buff by visiting the nation's oldest and far more modest mosque.
Al-Bidyah is a small adobe building and archaeological site. Archaeologists haven't been able to accurately date the mosque because it isn't made with any wood, but some estimates say it's between 600-700 years old.
10. The Top Places to Visit in UAE: Abu Dhabi Beaches
The golden sands of Abu Dhabi's beaches rival the top destinations in the world.
Enjoy calm, warm, blue waters while enjoying the spectacular city horizon behind you!
11. Ferrari World
Thrill seekers and car aficionados unite! Ferrari world is a theme park featuring rollercoaster rides, driving experiences, and many other attractions.
You can enjoy shows, delicious food, and shop too!
When Do We Leave?
Now that you know the top places to visit in UAE, the only question is "When do we leave?"
Contact us today to book your desert safari, camel ride, or dune adventure!