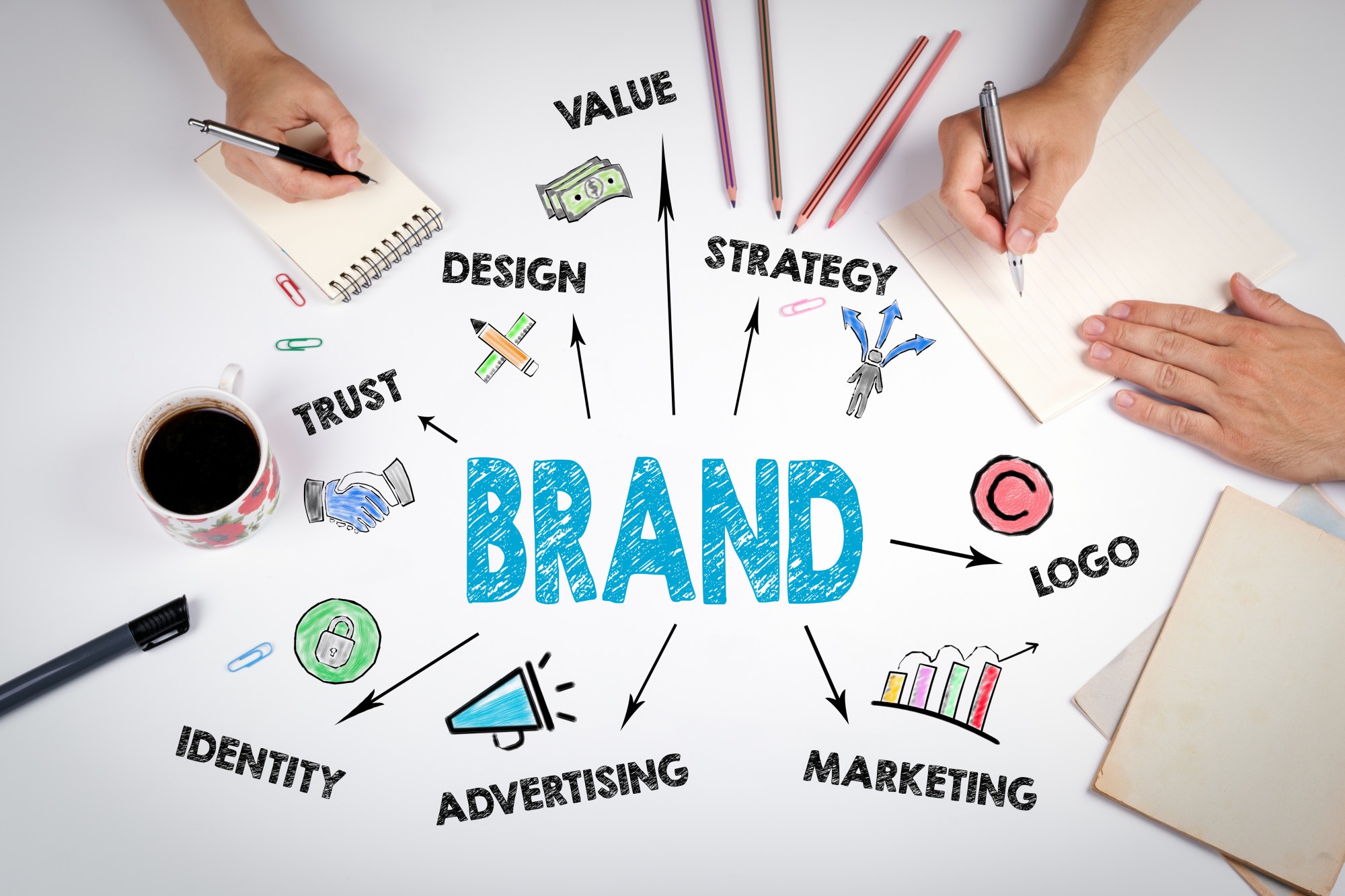 11 Brand Identity Design Ideas That Will Resonate with Customers
Consistent branding across all platforms increases revenue by 23%. 
In the digital age, consumers are bombarded by ads and marketing. Every time we log onto our computers, a company is attempting to get our attention. As consumers, we have learned how to block out most of these communications.
So, how can we stand out and make an impact?
One way to do this is by updating our brand identity design and branding strategy. Doing so will help us to reach the right consumers at the right time and create a loyal customer base.
Read on to discover 11 tips for enhancing your brand design identity and branding consistency. 
1. Curb Your Need for Instant Gratification
First and foremost, learn how to curb your need for instant gratification. Branding and re-branding can produce results, but it doesn't happen overnight. Branding takes time, dedication, and patience. 
The companies who do become an overnight sensation are the exception, not the rule. Even the largest companies in the U.S. had to build relationships with their customers to gain their trust. This is where consistent branding and consistent effort are key. 
2. Reflect on Your Identity
Knowing your business's core values and goals will help your branding to communicate more effectively and efficiently. To start, determine your "why". 
Why are your products needed? Why are you in business? What makes you believe in your business, products, services, and employees? 
Many business owners know who they are, but they don't fully understand what their business represents. Their customers may also not be viewing their company in the same way the company does either.  
It's well worth the effort to clearly define your business's mission, values, and goals. Every business has a right to grow, but it's core values need to remain consistent to make a greater impact. 
3. Get to Know Your Customers
64% of consumers will trust your brand if you share the same values. 
Get to really know who your customers are and what they believe in. If you haven't conducted target audience research, then now's a good time to do so. It's also helpful to create biographies of your target audience to understand how they think, feel, and interact online and in-person with companies. 
As a business, you want to remain true to your mission while also connecting with your customers. Of course, finding that sweet spot can sometimes be difficult. But, if you believe in your product and your business stands for something greater than just selling a product, then you're positioning your business to create not just customers but loyalty as well. 
4. Craft Your Identity
Once you've defined your values and your customers, it's time to craft your brand identity.  Crafting your identity has many steps. To start, determine how you want to interact with the world. 
What words are important to your brand? What emotions are important to evoke? What tone of voice is important to use? 
Is your brand seeking to connect through laughter? Is your business rallying behind a cause that's related to your product or service? 
Answering questions like these allow you to determine how you will connect with customers. 
When crafting your identity, you're solidifying what the face of your company will look like. Revisit your mission and values frequently to make sure that your branding is consistent with these factors.
5. Brand Identity Design
Brand identity design takes the tone, voice, and values of a company and makes it visual. Your core brand identity design includes your logo, color scheme, and typography. Other brand identity design elements include your website design, video content, and photography. 
When creating your brand identity design, review your competition's design elements and also other brands that your target audience connects with. This will help you to get an idea of what resonates with your customers. However, it also isn't useful to create an inauthentic branding design based on this information.
Keep note of your competition and your customers, but seek to remain true to your identity as well. Your best strategy may also be to go against the grain instead of following the crowd. Or it could be to create a well-crafted brand identity design that just connects better with consumers.
6. Brand It
Once you've created your brand identity and designs it's time to brand everything related to your company. Consistently use your branding on product packaging, social media, your website, business cards, etc. Anything you can afford to brand, brand it. 
This type of consistency is what allows your customers to become familiar with who you are and what you stand for.
For more ideas on how to brand and revamp your marketing efforts, visit this blog. 
7. Evaluate Your Website
Website design is more than just the layout, color scheme, and graphic design. It also matters how fast pages load, ease of navigation, and content. Evaluate your website to make sure that your brand is consistent and that customers are receiving the best website experience possible. 
This will ensure that your branding and marketing is heard loud and clear. It will also prevent customers from navigating away from your website.
8. Engage with Customers
Engage with customers online and in-person. Social media is a great way to connect with your target audience by answering their questions or commenting on posts. When interacting with customers make sure to remain consistent with your tone, voice, and branding image. 
9. Enhance Social Media
Your social media's design should be as up-to-date and crisp as your website. Use every opportunity from your profile picture to your bio to use your brand. Brand every post and make sure to use consistent design elements and filters. 
10. Produce Relevant Content
Aim to produce relatable content that is useful to your consumer. This allows your brand's voice to reach the consumer without any sales pitches. Create content just for their benefit.
For example, if your business sells beauty products, then create how-to blog posts that show consumers how to apply eye shadow correctly. 
11. Be Willing to Grow
Be willing to grow as a brand and a company. Customers, technology, and marketing are constantly changing. While you don't need to conduct a complete overall re-branding on a regular basis, it's important to be willing to improve and change what isn't working. 
Your Business's Future Brand Identity Design
Your business's future brand identity design is full of limitless possibilities. Always aim to be creative, transparent, and authentic. Employ marketing campaigns with your brand identity design on multiple platforms consistently, and you should expect to see results. 
Interested in tracking the success of your brand identity design and consistency through email marketing and SMS campaigns? Start your free trial today to see how your branding strategy is performing.