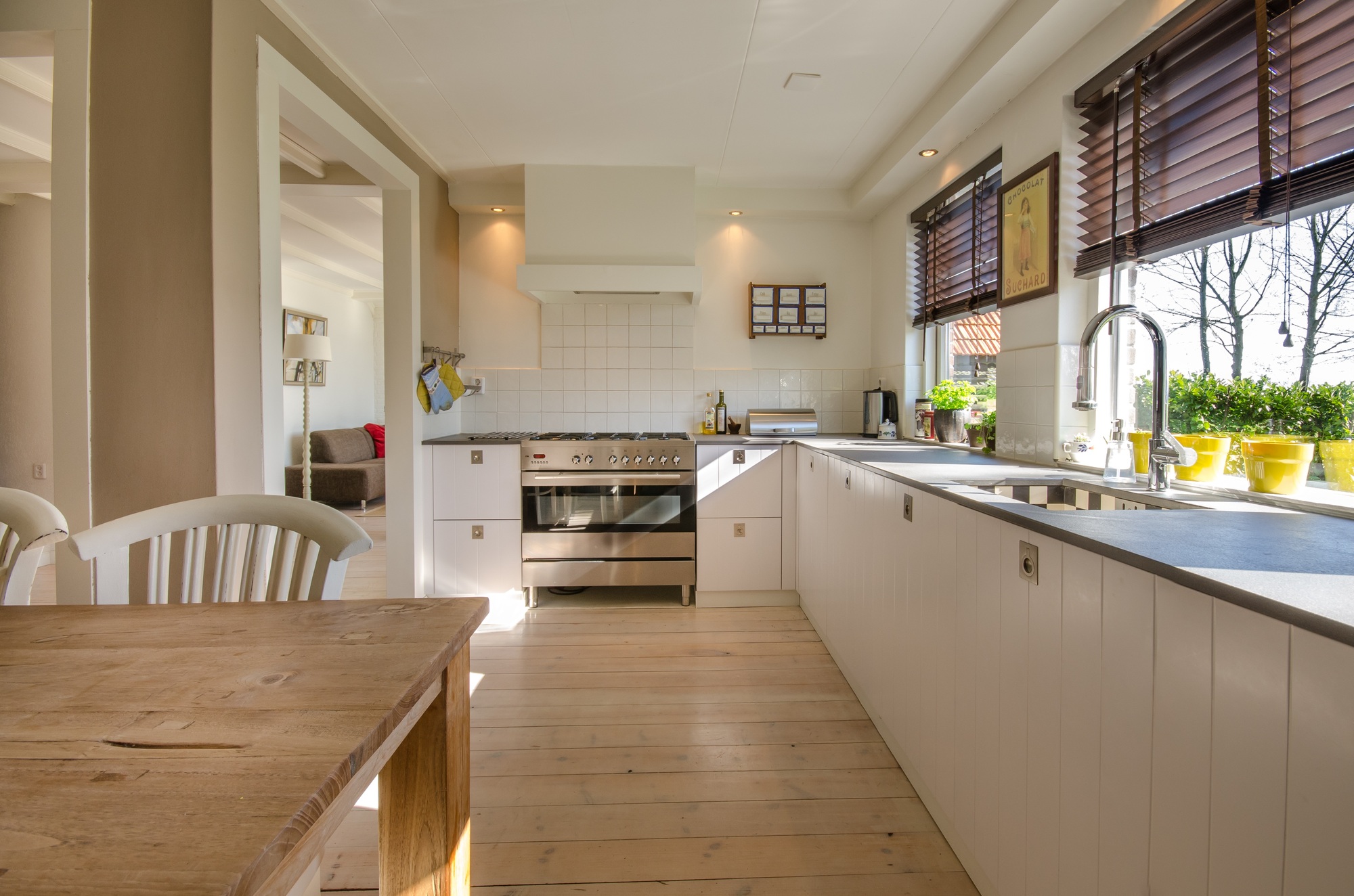 10 Tips For Choosing Flooring That Perfectly Matches Your Home's Style
There comes a time for every home when it's time to update the flooring.
Whether it's worn out or you're just ready for something new, however, it can be a bit overwhelming to choose a new floor. There are so many different varieties of flooring and not to mention that you'll want to consider what works best in the room where you'll be using it most.
Some questions to keep in mind during your search include how large your family is, do you have children and/or pets? How often do you expect to clean the floor? How long do you expect it to last?
If you need help choosing flooring, you're in the right place. In this article, we're discussing how to choose flooring for different areas of your home as well as a few different types of flooring so you'll know what you're supposed to be shopping for.  
10 Tips For Choosing Flooring That Perfectly Matches Your Home's Style
Choosing a new floor for your home should be fun and exciting. It's an update to your home that will last for years so it's also a good investment.
Let's have some fun looking at what works best in the most common areas of your home. Then we'll walk through the different types of flooring that you'll find on your journey so that you'll have a better idea of what to expect from each type.
Living Areas
Finding the perfect floor for your living room or other common areas mostly boils down to personal preference. If you live in a particularly warm or cold climate, hardwood, tile, and carpet are good choices, respectively.
Otherwise, hard surfaces allow for the use of rugs which can add accent color and bring a room together. 
Kitchens
Kitchen floors need to be particularly durable for the traffic they endure. Your kitchen is perhaps the most used room in your home. They should also be easy to clean considering the inevitable messes that occur while cooking and serving meals.
Experts recommend hardwood, ceramic tile, and linoleum for the kitchen. These choices offer superior durability, and both tile and linoleum come in countless designs. Not to mention that you can get creative with wood floors, too. 
Bathrooms
It's not uncommon to think that the best flooring for kitchen and bath is the same.
But, you also have to remember that your bathroom sees a lot of moisture which can affect the longevity of the floor as well as cause slips and falls if the right floor isn't installed.
Stone is probably your best choice but you may also opt for linoleum or ceramic tile in terms of moisture resistance. If you choose ceramic tiles, make sure to look for porous material. 
Carpet
Many people think of carpet when they think of whole house flooring ideas. It's long lasting (as long as you choose a good pad) and it's warm under your feet. Of course, it's best to avoid carpet in kitchens, bathrooms, and basements.
Carpet works particularly well in bedrooms to help insulate the room, keeping it warm in the winter and cool in the summer. Carpet also provides a bit of soundproofing, especially in larger rooms.
Hardwood
Hardwood is not only a durable material but it offers a warm, natural feel to your interior spaces. Oak is perhaps the most popular choice but you may also consider other hardwoods like cherry or walnut. 
You can find hardwood flooring in a variety of styles like prefinished boards, planks, and parquet boards that you can even install yourself.
Stone or Concrete
Concrete and stone options are best suited for homes with a lot of traffic. These are perhaps the most durable materials for flooring available, and the lowest maintenance, too. Not to mention that the design possibilities are practically endless.
You'll learn a lot more about the different types of stone flooring when you start shopping. There are several options from marble and slate to concrete made to resemble these stones.
Tile
The great thing about tile is that it comes in so many varieties. You can find anything from terra cotta to natural stone such as slate, granite, marble, and travertine. Although, most people opt for porcelain tile because it is the most budget friendly. 
Laminate
Laminate flooring is extremely popular for its affordability and ease of installation. It is important to keep in mind that laminate is more prone to knicks, scratches, and dents than other hard materials like tile or wood. Otherwise, it's a durable, long-lasting material that comes in many different shades and designs.
Vinyl
Vinyl works especially well in moisture-prone areas, like basements and small bathrooms. It's easy to clean and easier to walk and stand on than tile. 
You can find vinyl flooring in the form of tiles or sheets and in a variety of widths and thicknesses. 
Cork or Bamboo
For more eco-friendly house flooring ideas, you may want to consider the likes of cork or bamboo. Bamboo takes only three to five years to reach maturity in controlled forests, compared to 120 years for old-growth hardwoods. Cork is another sustainable option that comes available in a wide range of finishes.
Final Thoughts
Choosing flooring for your home doesn't have to be as overwhelming and scary as it seems to be. Just keep these guidelines in mind when you start making decisions about updating your flooring and you'll do fine.
Make sure to remember that there's more to picking a floor than the floor itself. It also boils down to the type of traffic you can expect in a given area as well as other elements it may endure such as moisture or water. This may be especially prevalent in kitchens and basements.
Once you have your floors installed, you'll need a little help decorating the rest of your house. Check out this blog post on choosing the right wall decor for your home so you can tie it all together and make it feel like home.