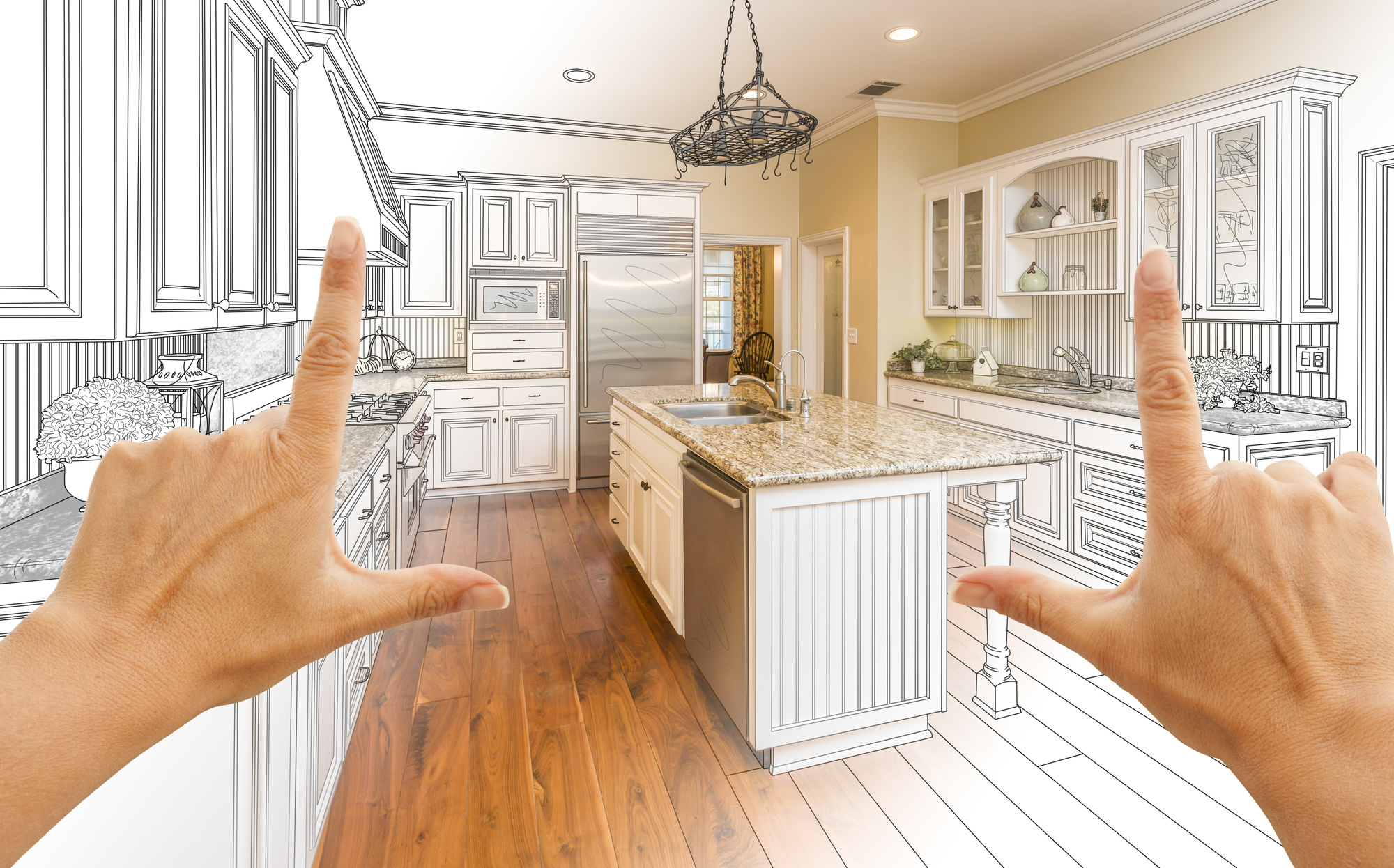 Custom Remodeling: What To Know Before You Design Your Kitchen
Have you ever wondered what it'd be like to design your kitchen from scratch? If so, you're in the right place. Throughout this article, we'll go over a few things you should think about before committing to any plans.
In 2014 the average kitchen remodeling cost a staggering $54,909, so make sure you think through this investment carefully. Luckily for you, we're here to help you with that.
On that note, let's dive into our sterling advice!
What's the Purpose of Your Kitchen?
If you're looking for an easier life, you need a kitchen that not only reflects your lifestyle but is conducive to it.
So you should consider these questions during the initial planning stages:
Your cooking needs
How much dining space you need
How much storage space you need
The style of the rest of your home- you want your kitchen to look like it belongs.
Your current kitchen size- do you need to/are you able to knock down any walls to suit the new design you want?
How does the sun fall on your kitchen and do you want more natural light?
What's your budget?
These questions will help you fathom why you're remodeling your kitchen in the first place because let' face it, it's a significant upheaval.
To justify this expenditure the finished product has to be precisely what you want and need- otherwise, this project's a waste of time and money, and no one wants that!
Let's circle back to storage for a second. If you need more cabinets, then skimping on storage units isn't the way to go. Check some of these gorgeous designs out from the RTA depot!
Out of everything you fit into your kitchen, you'll use your storage space the most. Plus, cabinets are easily damaged so they're worth spending the extra cash on- economize elsewhere.
Let's Get a Little More In-Depth…
When it comes to the size of your kitchen, you have to remember that every inch of space is essential.
You need to fully utilize every crook and cranny that's at your disposal. This is especially true of smaller kitchens and if you're considering a new layout. For example:
Do you want an island?
Do you want a breakfast bar?
Are you considering having a prep sink?
If you're considering the above questions, you need to talk with a kitchen designer or an architect. This is the only way you'll get a proper gauge on how realistic your plans are.
Are You Planning on Moving Soon?
Unless you're a homeowner and considering selling your property within the next couple of years, then we recommend prioritizing your lifestyle.
Or, if you're planning on putting your house on the market you should consider whether your kitchen even needs renovating.
By this we mean, you should ask yourself– are there any structural features like plumbing, electrics, the roof, etc. that need fixing?
Faults in these departments will be a major turn off for any potential buyers so get up straight where it truly counts before focusing on how aesthetically pleasing your kitchen is.
Let's Talk Appliances
Are you a chef? If the answer's no, you probably don't need a million state of the art appliances (as lovely as they might be)!
In our experience, you're probably better off spending your money on other practicalities, when you design your kitchen.
If you're thinking about purchasing an expensive kitchen gadget, ask yourself these questions first:
How often will I use it?
Does this gadget suit your lifestyle?
Does it compliment the style of your new kitchen?
We've found the above three questions perfect for deducing whether buying the appliance is a sensible decision (even if it's not as fun!)
This same idea applies to popular yet impractical design features. For example, open shelving is really in right now, but it isn't always practical- especially if you have a busy lifestyle.
Let's get real for a second- can you commit to keeping your open shelves looking spotlessly tidy (like what you see in glossy homeware magazines)?
I for one couldn't keep up with that kind of maintenance!
If you get sloppy with keeping your shelves tidy, you end up with a dusty and chaotic look, which certainly isn't chic!
Research. Research. Research.
Before hiring anyone to design your kitchen whether it be an architect, a kitchen designer or, laborers, do your research first.
You need to trust the team you've employed to work on your pride and joy!
Check online and see if there are any reviews or, get a referral from a friend (this is the best way to go if you're able to).
Maybe you know someone who's just had some work done? If so, give them a call and see they can recommend anyone.
Or, ask whoever you're thinking about hiring for a reference and before you think 'isn't that rude?' We're here to assure it's isn't.
There's virtually no other industry that would hire a worker without a reference- so why should this be any different?
Lastly, go with your gut. If you get a terrible feeling about them, find someone else.
This might be a long and tedious process, but you'll be thankful you put in the time and effort when you have a stunning kitchen!
How Functional Is Your Kitchen?
Everything should have a home when you design your kitchen. By this, we mean that your gear should have a set place. You need to think about where you'll store the following kitchenware:
Pots
Pans
Crockery
Herbs and Spices
Chopping boards
Appliances
Serving trays
Baking supplies
Wine bottles
Garbage bin
Make use of dividers and consider whether you need deeper drawers to fit your everyday cooking equipment.
Did You Enjoy This Blog Post on How to Design Your Kitchen?
If you enjoyed this article on remodeling the design of your kitchen, then we're sure you'll love our other articles.
We write about all sorts and cover everything from how to travel alone to how to build your brand.
If you have any questions about this blog post, please feel free to reach out and contact us via the chat box in the bottom right-hand corner of the screen.
One of our team of professionals will be more than happy to answer any questions you might have. Speak soon!