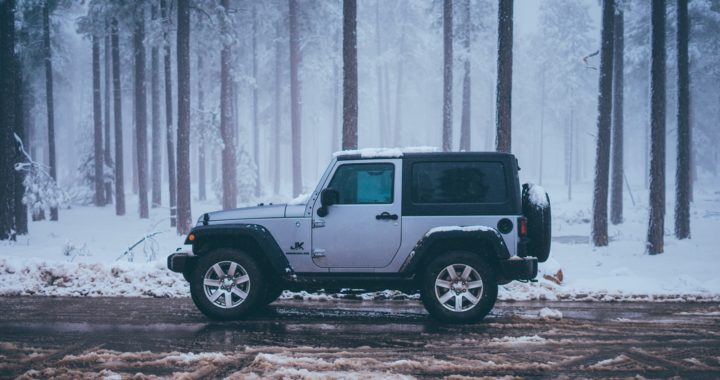 10 HOLIDAY TRAVEL TIPS FOR CALIFORNIA DRIVERS
Thanksgiving is one of the most dangerous times to drive in the U.S., with the National Highway Traffic Safety Administration (NHTSA) estimating 454 traffic crash fatalities for Thanksgiving 2019. The deadliest city for Thanksgiving travel is Los Angeles, an unavoidable route for many holiday travelers. Statistics show us that there are more motor vehicle traffic crash fatalities during holiday travel more than any other time of the year. That is why Sweet James put together a complete list of holiday travel tips.
There are many reasons for this increase in auto accidents, the most common being increased travel time, speeding, and alcohol use. People celebrating and drinking leads to more DUI drivers on the road, increasing your chances for a holiday traffic accident. In order to avoid the trauma of a holiday traffic accident, drivers should be extra cautious while on the roads this holiday season.
With years of experience in assisting holiday traffic accident victims, leading California auto accident attorney Sweet James recommends these top ten holiday travel tips to keep your season bright.
1. Research Your Destination
Often times our holiday commutes take us to a destination that is different than our own town. Whether you're visiting relatives or taking advantage of the extra time off with a road trip, you need to be familiar with your destination. Research the weather, geography, and any traffic laws or idiosyncrasies of where you are visiting.
If you live in southern California but are driving to a colder region, make sure you are prepared for wet or snowy weather. Heading to the desert? Make sure you have water and your car is able to handle extreme temperature fluctuations. If you are traveling to a city, be familiar with parking rules and other traffic specifics such as one-way streets or roundabouts. By taking the time to know your destination you can avoid a holiday travel accident.
2. Know Your Route
A reliance on navigators such as Waze and Google Maps can lead you down the wrong path. These apps are dependent on algorithms that do not take into account road quality, instead opting for the fastest route and taking you on perilous stretches of highway including winding mountain roads with long histories of driver fatality.
Before embarking on your holiday travel, research your route and make sure that your drive is a safe one. Saving twenty minutes is not worth a harrowing journey through rock-slides and blind curves on a road you are unfamiliar with. Auto accidents are common on mountain passes.
3. Tell Your Family And Friends
If you are planning a trip, tell your family and friends where you are going and try and give them a timeline of your holiday travel. If you are comfortable doing so, use your cellphone's tracking feature to share your location with a trusted loved one, so they can keep an eye on you and make sure you have reached your destination safely.
By sharing your holiday travel itinerary you can get quicker assistance if something goes wrong. Especially when traveling at night, staying safe in the event of a holiday travel accident is a priority.
4. Pack Smart
While we may be tempting to try to fit everything into one trip, overloading your car can have serious consequences and lead to a holiday travel accident. Not only should you pack smart in accordance with your vehicle's weight limits, you also need to adhere to car safety when it comes to non-tethered objects.
If you drive a hatchback, items in your trunk can become airborne during an accident. Something as simple as a can of cranberry sauce can become a deadly weapon when flung about the cabin. Make sure items are properly stowed, and use a manufacturer recommended net or other safety item to keep your belongings in place in case of a crash.
5. Check Your Car
As the temperature drops, so does your tire pressure. Before you hit the road to travel to your holiday destination, make sure you have air in your tires, gas in your tank, working windshield wipers, snow chains – anything you'll need to make the trip safely. It is wise to also make sure you carry a first aid kit with you, as well as supplies like a spare tire and extra water. The side of the road is not the place to discover that your car is not in working order. Service your car before holiday travel.
6. Expect Weather
Weather can change in an instant. If you are planning a drive, make sure to check the weather for all the locations along your route. While you may not need to worry about snow in your hometown, you may be surprised with how different weather can be in other areas.
Some roads will not allow a driver to pass without snow chains. Holiday auto accidents occur on wet, icy roads where the driver is not equipped to handle weather conditions. If you are facing extreme weather, plan accordingly and try and regulate your driving time to when the road is safer.
7. Give Yourself A Break
Driver fatigue is a leading cause of accidents. Also known as drowsy driving, driver fatigue happens when the person behind the wheel is sleepy or bored. If you find yourself drifting off either in exhaustion or boredom, give yourself a break. Pull off the road in a safe area to get some rest.
If you know you will be traveling along a monotonous route this holiday season, prepare yourself with audio-books, a lively playlist, or good conversation. While you should never distract yourself, keeping boredom at bay will help keep you more alert and assist in protecting the safety of yourself and others on the road.
8. Celebrate Safely
A leading cause of holiday travel auto accidents is driver impairment. Holiday DUIs are a serious issue. Every day, almost 30 people die in drunk driving accidents. In 2016, more than 750 lost their lives due to winter holiday drinking.
If you celebrate the holiday with alcohol or other impairing substances, have a designated driver or safety-plan in place. Use a ride-share service like Uber or Lyft, stay the night, or don't drink at all. If you are the victim of a holiday DUI, holiday auto accident attorney Sweet James can help.
9. Time Your Drive Wisely
Daylight Savings Time ends on November 3, 2019. This means that it gets darker earlier. If your drive takes you into nighttime hours, remember to give your eyes time to adjust properly to the lack of light. Nighttime driving can cause an otherwise alert driver to get sleepy. As a result, time your drive wisely if you feel you could be at risk of night-induced drowsy driving.
Statistics also show that some times are more dangerous to drive than others, based on region. By being aware of road safety and planning your holiday travel during a less-risky time, you are taking smart steps to ensure the safety of yourself and your passengers.
10. Put Sweet James On Speed Dial – Holiday Travel Tips You Can Trust
Despite best intentions, sometimes holiday travel plans go awry. Which is why our team created these holiday travel tips to help you during the holiday season. To avoid being stuck without help in a bad situation, plug Sweet James into your speed dial at (800) 500-5200.
His expertise as one of California's leading holiday auto accident attorneys will ensure that you have someone on your side, fighting for you as soon as your crash occurs. By knowing you can expect a full recovery after an accident with Sweet James on your side, you can embark on your holiday travel safely and without worry.