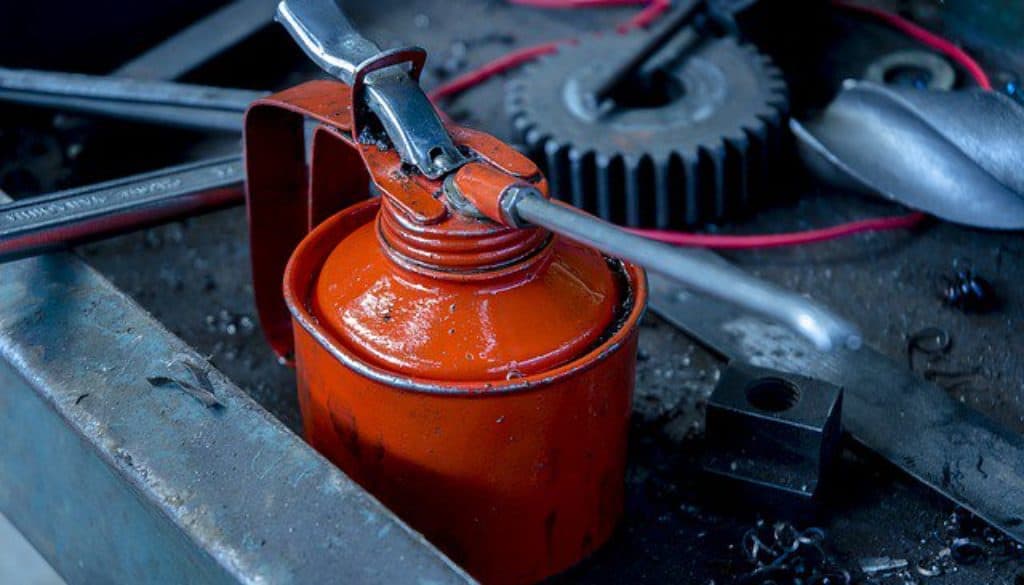 Your Ultimate Teflon Dry Film Lubricant Guide
Originally posted on https://industrialcoat.com/your-ultimate-teflon-dry-film-lubricant-guide/
You know equipment and tools are necessary for the jobs you do. Yet the life and quality of equipment and tools can be limited. This adds expenses and frustration when you are involved with a project.
We have the answer to cutting out expensive repairs or replacements of your equipment and tools. The answering service we give you is providing a dry film lubricant in a proactive manner for your Teflon, tools, and equipment.
Our dry film lubricant and our other varieties of coatings and processes are what you need. We have 30 years of experience in the application of Teflon coatings and fluoropolymer coatings.
We provide stellar solutions for industries but can also provide individual service to meet your application needs.
We want to share some information with you on how to find the perfect lubricant for your Teflon. It doesn't matter what application you are using it. It will give you the perfect lubricant results you want.
Dry Lubricant
There are as many dry lubricant choices as there are Teflon products to use it on. There are also many other applications you can use a dry lubricant on.
There are so many combinations and applications we want to give you some targeted and detailed information. This will let you know how best to choose the perfect lubricant for your Teflon.
First, you need to understand what the dry film lubricant's purpose and best use. Dry film lubricant is a dry layer or coating that prevents water penetration, corrosion, and reduces friction. It helps with binding and wear, regardless of its application use.
There are two predominant materials used in dry film lubricants. They are:
Graphite – this lubricant is used in air compressors, food equipment, brass instruments, open gears, locks, firearms, ball bearings, etc.
Molybdenum disulfide (MoS2) – this lubricant is used in CV joints most of the time. It has also been used in space vehicles
Dry film lubricant has universal application benefits. Therefore, it works with many applications. For instance, you can use dry film lubricants in the industries of:
Automotive
Transport
Aerospace, and more
You then use the dry film lubricant within those specific industries on bearings, combustion engines, compressors, pistons, metalworking, metal forming and more.
PTFE Lubricant
PTFE lubricant's best use is on rubber. PTFE lubricant gives the rubber a thin, hard layer of protection. It protects the rubber from the accumulation of dirt and dust.
PTFE is one of the components in dry film lubricant. Every dry lubricant is made of lubricating particles. These particles include, but are not limited to:
Graphite
Silicone
PTFE
Molybdenum disulfide, and more
When these particles are in the molecule form and function they are slippery. Hence, they reduce friction between any surfaces when they come into contact. Many times they are used on 3D printer rails, locks, threads, hinges, etc.
PTFE lubricant is applied in a light, petroleum distillate carrier. This allows it to penetrate any application or part with a deep impact. It drys almost instantly and leaves behind a film which feels dry to the touch.
We have the expertise and experience of working with variable cure temperatures for Teflon and other materials like rubber. Every material and every application comes with an information base we give you. That way, the final choice you make is your best application solution.
Lubricant Applications
There are many lubricant applications as we previously mentioned. There are also three common ways to apply dry film lubricant. They are:
When you dip the object in the lubricant. This is most often done with fasteners, small components that will not allow you to spray.
You can spray the pieces or objects. This is the most used application delivery system used for dry film lubricants. You use the spray technique with your line of sight.
Some people like to burnish their dry film lubricant through a powder form or mixed with another type of carrier.
Finding the right method for applying dry film lubricant is different for each person. It depends on what you feel most comfortable doing.
It's important to remember when you are using dry film lubricant it is because all the conventional oils and greases will not suffice. Most of the time the oils and greases will not suffice because the operating conditions of the objects are extreme or difficult for the metal or object to withstand without corrosion or shortened use in their life span.
Dry Film Lubricant
When we work in dry film lubricants we bring a wealth of experience and expertise with us. We provide individual service to meet the needs of your applications. We are ISO compliant.
We offer new products all the time and some of them are effective and efficient. They include, but are not limited to;
Twin Wire Arc
Nuts and Bolt which can be coated or plain
Plasma coatings
HVOF, and more
We have 30 years experience in the upgrading and updating the processes in Teflon Coatings and fluoropolymer coatings. Our dry film lubricant process is perfected and effective.
Problems We Solve with Dry Film Lubricant
The problems we solve with dry film lubricant are wide and varied. Many of our customers bring their Teflon and other materials to us when they are galling or sticking.
Sometimes the protective coating on Teflon is breaking down. Other times pieces need dry film lubricant because they are making significant noise as they make contact with another object.
It is always about determining the best resin system possible. We work with the best lubricant for your Teflon needs. We specialize exclusively in fluoropolymer and ceramic coatings.
There is no stamping, die work, welding, blanking, draw work, compound dies or progressive needs we cannot handle through our state of the art coating systems.
Any problem you have which you know need the restorative power of dry film lubricant we can handle. But we can bring new life to old pieces with their issues unless you contact us.
Reach out to us today, so we can help you get our Teflon Coatings and fluoropolymer coating for what you need to be restored and protected.