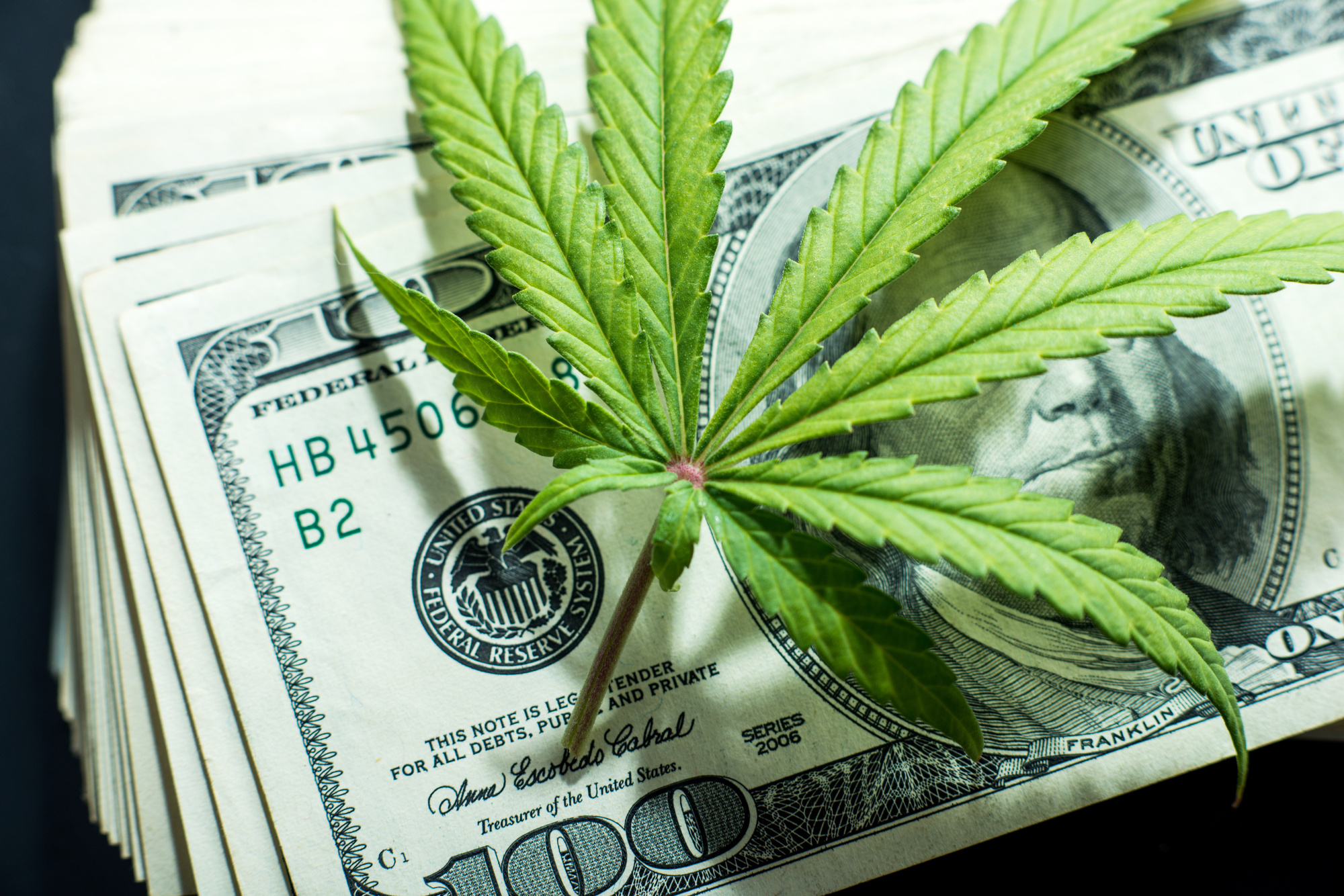 The Ultimate Beginners Guide to Investing in Cannabis Stocks
The cannabis industry is prime for investment. Over half of the United States has legalized medical use and more states are going recreational every year. Marijuana is a brand new and booming industry, so here is your ultimate guide to investing in cannabis stocks.
The cannabis industry is maturing at an unprecedented rate and the market has plenty of space for new investors. The Canadian market is seeing a wave of investment due to the countries recent recreational legalization. Since cannabis is still considered a Schedule I drug, there is wide open profit to be made for investors in the United States.
Cannabis is no longer a counter-culture taboo. Cannabis is big business, and business is good. Right now, before weed in the United States goes federally legal, the market for cannabis stocks is easy to enter.
Now is the time, matter how much money you have to invest, to take advantage of the cannabis stocks in the US. This article provides all the information you need in order for beginners to invest in the best cannabis stocks for 2018.
Beginners Guide to Investing in Cannabis Stocks
Like any kind of investing, the stocks you choose must be suited to your goals. If you want to hazard for a big payday you will invest very differently than investing in stable, moderate growth stocks. It all depends on how much capital you have to invest, and how you want to use it.
The cannabis industry includes a wide range of businesses and organizations that provide medical and recreational cannabis products and services. Outside of the business-to-consumer (B2C) investments, the cannabis market is prime for investments in canna-friendly businesses.
Banks, hospitals, pharmacies, drug manufacturers, and many other businesses in the cannabis industry are clamoring for investment capital.
You can choose to invest in dispensaries, cannabis concentrate manufacturers, or cannabis cultivation facilities. No matter where you want to invest in cannabis stocks, you are not alone. The secret is out on the potential of cannabis stocks, so you better get on the train before it leaves the station.
Follow the Market
The federal government of the United States considers cannabis illegal, even though many states have independently legalized it. For this reason, public cannabis companies have a low stock value. Bad for businesses-great for smart investors!
So this is a golden period in which to buy a lot of affordable stocks before the price shoots up after legalization. Investors know this, which is why bigger and bigger players are entering the cannabis stock market, every day.
Major corporations are moving into the cannabis sector as the country moves closer towards medical and recreational legalization. Coka-Cola is looking into cannabis-infused drinks, as well are the parent company of Corona Beer, Constellation Brands.
Constellation Brands bought into Canopy Growth, a Canadian medical marijuana company. So if you're looking for a good lead on a worthy cannabis stock, Canopy Growth is a good place to start.
Constellation Brands bought in as a minority shareholder of Canopy Growth with 9.9 percent of the stocks. Canopy Growth is guaranteed to be a heavy-weight cannabis stock, but the majority of shares are already price-hiked.
A good way to begin your research os to look into big companies which are investing in cannabis, like Coka-Cola. The companies in which they invest, such as Canopy Growth, is a stable stock to buy and keep for the long term.
But the real gains are to be made in companies that remain, as of yet, under the radar. If you want to find the 'diamond in the rough', look at companies that do the same thing as the cannabis companies that big players, like Coka-Cola and Constellation Brands, are heavily investing in.
How to Invest in Cannabis Stocks
The basics to investing in cannabis stocks are the same for any type of stock investing. It doesn't matter if you are investing in software, clean energy, or big pharma-the principles of investment management are uniform. The first step to building your cannabis investment portfolio is to open a brokerage account.
An online brokerage service enables you to buy, sell, trade, and manage your individual stock holdings. Some of the most recognizable brokerage services are Forex, Robinhood, Vanguard, and TD Ameritrade. Heavy investors often choose to hire a professional stock broker to manage their investments.
To break into the cannabis market you only need a personal brokerage account. Some brokerage platforms, like Vanguard, offer a wide range of customizable options, whereas others feature a simple interface for beginners.
Cannabis Stock Brokerage Apps and Tools
The top resource you should start with is the National Institute for Cannabis Investors. It is a member service to provide individual investors with the latest, most prevalent cannabis industry information. It provides investment tips, market information, and stock analysis.
420 Investor is a useful resource for cannabis market information and community discussions regarding cannabis stock trading. Users must pay for an annual membership, around $600. So, if you are just starting a portfolio, hold off on high-priced investor services until you really need them.
If you want to start dabbling in cannabis stock trading with a nominal budget, you can invest in cannabis stocks on Stash Invest. Stash is an app that offers a full brokerage platform and stock management tool. You can create a Stash investment account with as little as $5 and buy into a wide range of cannabis stocks.
The Golden Rule
Every cannabis stock is a different price. They range from under a dollar to hundreds of dollars per stock. Your investment budget informs your strategy regarding which stocks are best to buy.
You want to have a diverse investment portfolio, so don't spend your entire investment budget on one expensive stock. The golden rule of investment management is to only have up to 10 percent of your portfolio devoted to any one stock.
Final Thoughts
The key to success for investing is to diversify your cannabis stocks. The cannabis market is set to boom in the near future. It is up to you to build a portfolio that will profit from the success of the cannabis industry, as a whole.
If you like this beginners guide to investing in cannabis stocks share it with friends on social media. For more articles on the marijuana industry subscribe to our blog newsletter. Thanks for reading!