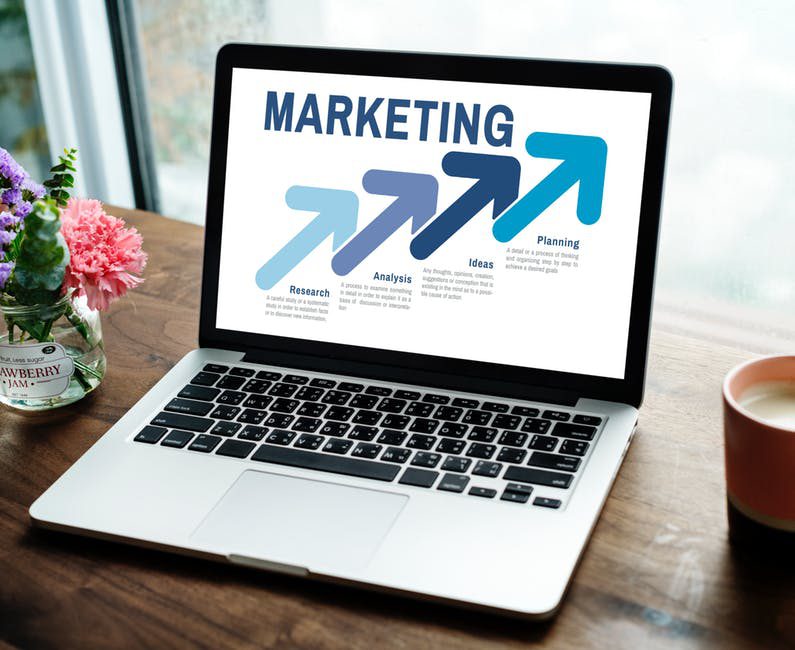 Why Your Business Needs an Inbound Marketing Strategy
Originally posted on https://blog.killerspots.com/why-your-business-needs-an-inbound-marketing-strategy/
Let's bring it in! Inbound marketing (also known as content marketing) allows you to increase traffic to your company's website. Once you attract visitors, you can engage and delight them with your content.
When done right, an inbound marketing strategy allows you to turn website visitors into paying customers.
Better yet, you can encourage those customers to come back for more through brand loyalty.
In fact, inbound marketing through content costs 62% less than outbound marketing and produces three times as many leads.
Still on the fence? Keep reading to learn the six benefits of developing your inbound marketing strategy.
1. Inbound is More Effective Than Outbound
Outbound marketing strategies such as flyers and billboards aren't going anywhere. While they can help you increase brand awareness, these tactics aren't always effective.
Think about it. Flyers go out to anyone within a certain location. That means you're not targeting your ideal customer.
Then, you have to hope the message sinks in. Even with a strong call-to-action (CTA), there's no guarantee people take action. If they do, how do you know that lead came from that flyer?
Sometimes, outbound marketing strategies come off as interruptive and annoying.
Think about the last time you watched Hulu or a show on TV. The commercials distract from the show you're watching, just to make a sale.
Since you can't always match an outbound campaign to the right audience, some of the ads end up irrelevant to the people who see them.
An inbound marketing strategy, on the other hand, allows you to choose a more effective route.
Instead of interrupting someone's experience, inbound marketing strives to help make the consumer's life easier. By creating content your audience wants and needs, you're showing customers you're an informative resource. This also creates a more authentic experience for your customers.
The precise targeting also ensures companies avoid wasting their marketing budget.
Instead, you can find your ideal customer and show them your expertise through your inbound marketing strategy.
2. Target Throughout the Buyer's Journey
The buyer's journey moves from awareness to consideration to decision. Before your website visitors becoming paying customers, they go through all three steps of this journey.
With an inbound marketing strategy, you can guide people along their buyer's journey.
With a billboard, you only have one chance (and a few seconds) to make an impact. With inbound marketing, you can target potential customers along every stage of their journey.
For example, let's say someone visits your website. Maybe they put an item in their cart, then leave. With remarketing, you can show them digital ads of that same product.
Then, you can remind them to return to your website to complete their purchase.
In this example, the prospect starts with awareness—they know about your product. They consider buying your product, but instead abandon their cart. With remarketing, you can spark awareness again, then help the consumer to the decision-making step.
If you don't have an e-commerce site, the useful content on your website can also guide site visitors along the buyer's journey. Blog posts and case studies can answer questions, inform consumers, and direct them toward the decision to call your company.
Either way, you're directing a site visitor straight towards a sale.
3. Continuously Build Your Audience
With inbound marketing, the goal is to attract prospects and convert them into leads. Once they're interested, you want to close the sale and turn a lead into a customer. Finally, you want to delight customers so they help promote your product.
Inbound marketing uses a number of tactics to help you build this audience.
During the "Attract" stage, you can use blogging, search engine optimization (SEO), social media, and advertising.
Then, you can use a form or chatbot on your landing page to convert visitors.
Email marketing and CRM integration can Close the deal. Then, surveys and referral programs can Delight customers into becoming promoters.
4. Personalization Pays Off
34% of consumers are more likely to make an unplanned purchase if a brand personalizes content.
With an inbound marketing strategy, you can split your audience into buyer personas. These personas make it easier for you to personalize content per their interests.
Traditional marketing uses a "one message fits all" approach. With inbound marketing, you can focus on customers at a more personal level. This makes it easier for you to build trust with your prospects and turn them into customers.
5. Save Time and Money
Don't waste time with leads that don't have any interest in your business.
With an inbound marketing strategy, you can focus on the people already searching for your product or service online. These are people who want to buy already.
Inbound marketing allows you to attract these prospects to your website.
Instead of wasting time pushing a product or service they don't need, you can attract people who already want what you offer. This makes it easier for you to attract qualified leads using content that aligns with your audience's needs.
Inbound marketing also uses automation. You can automate tasks to save yourself time and money. These tasks include email marketing, social media posts, monitoring, and reporting.
When you save time and money marketing, you can spend more time and money on what matters: your business. As a result, you're able to increase your ROI and compete with bigger companies in the industry.
6. Measure the Success
You can't accurately measure a flyer or billboard's success to boost brand awareness.
With inbound marketing tactics, however, all the data you need is a click away. You can generate reports and measure the success of your campaigns. Then, you can make informed decisions for improving campaigns in the future.
With inbound marketing, you can also set goals and milestones. If you're falling short, you have the data in hand to show you want needs improving.
Bring It In: 6 Reasons You Need an Inbound Marketing Strategy
It's time to bring in new business. With an inbound marketing strategy, you can attract, convert, and delight your customers. Then, you can optimize your campaigns for continuous success.
Stand out from the competition. Contact us today to grow your company using an inbound marketing strategy!