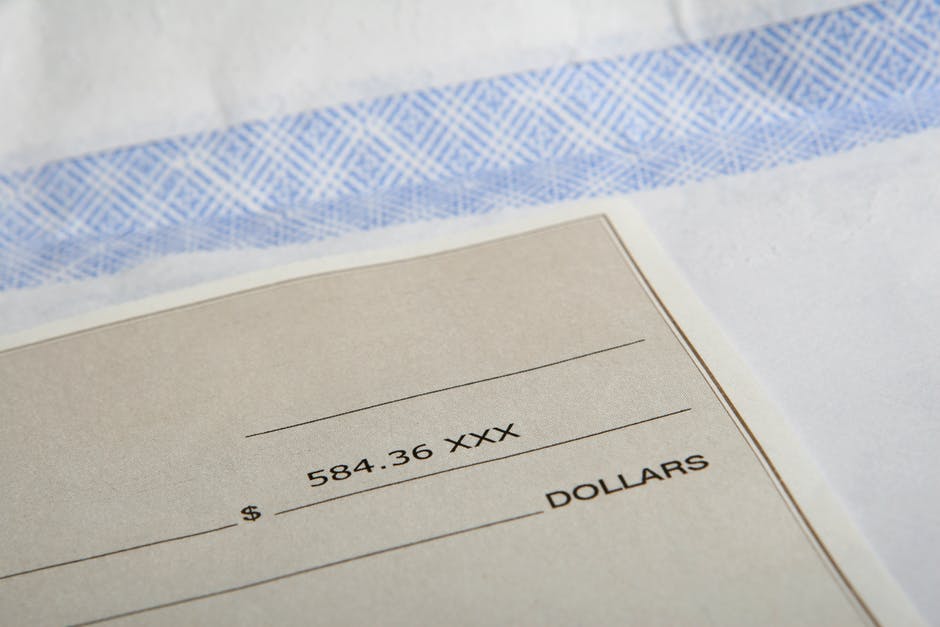 Why You Need Instant Check Verification for Your Business
Photo From The Hoth
Originally Posted On: https://www.seamlesschex.com/why-you-need-instant-check-verification-for-your-business/
Have you ever given a great pitch, made the sale, and walked away smiling with a bad check in your hand? You take it to the bank, only to find yourself stuck with a fee instead of a payment. Every business has been there. That's why instant check verification is a lifesaver for all your customer transactions. You need this if you're going to thrive, no matter the size or nature of your business. Why?
Because your ability to remain operational depends on your bottom line. You can't meet that line if you continue to stack up unnecessary expenses. In this day and age, returned check fees are finally an unnecessary expense. So, how can you capitalize on the wealth of new technologies that make this possible? Keep reading to find out!
Check Verification in Today's World
Today, there are many easy and affordable ways to verify checks. They generally work through banking apps that connect directly to the customer's bank account, alerting the store if there are insufficient funds for their purchase. Retail and grocery stores can actually integrate this technology into their point-of-sale (POS) system, but most POS systems already have them.
Cashflow for service-based businesses is better served by companies that offer e-checking and automatic clearinghouse (ACH) solutions. An e-check is an electronic fund transfer (EFT). An EFT uses the automated clearinghouse network to process payments. When you receive an e-check the money is electronically withdrawn from your customer's account.
Once it's withdrawn from the account, it's sent through the ACH to your bank. When the money arrives at your bank, it's electronically transferred into your account.
E-checks are different from paper checks because your e-check is already verified to have the funds needed for the transaction. After the funds are verified they are usually available to merchants within 24-48 hours.
Why is it Essential?
Instant check verification is one of the most secure financial transactions a business can make. Check fraud is an ongoing concern for business owners. Each year, 51% of business payments in the US are made by check.
When paper checks are used, businesses reported 71% experience actual or attempted bank fraud. This high percentage rate makes it essential that businesses have a way to counter any check fraud possibilities. Instant check verification offers a verifiable audit trail that's easy to use and set up.
How Can You Sign Up for eCheck Verification?
You can easily get an e-check verification system by signing up with a payment processing company. You'll need to let them know three things:
Your federal tax ID number
How many years you've been in business
Your estimated processing volume
Once you complete your application, the business can usually approve it in a matter of days. Some companies even offer instant account setups that take much less time.
How to Verify an E-check
Electronic check verification used to be the future of business. But in today's marketplace, it's almost a mandate. Most merchant providers process payments through the ACH network as debit or credit card payments. This has an automatic verification built-in, and the process isn't much different for an e-check verification performed using an EFT system.
As a freelancer or service-based business, you can enjoy the same security as these merchants by providing e-check transactions. Just make sure the payment processing company you're using offers instant verification. That way, you'll know almost instantly when a transaction won't go through. This ensures that you don't get shortchanged by a bad check.
Payment processing companies also make it easier to manage your cash flow. Many of them even allow you to send invoices and set up automatically recurring payments. There are many ways these companies can be very helpful to your business.
Four Ways Payment Processing Does More than Verify an Electronic Check
Some of the biggest ways you'll benefit from a payment processing company include:
Invoicing and recurring payment features make sure you get paid on-time, every time. They also provide a way to manage every aspect of your financial transactions from a single dashboard.
Fees tend to be lower than checking fees at a traditional bank or with standard ACH transfers. That means you save money on every processed payment.
They make it extremely easy to make payments and get paid. This almost always generates more sales as customers and clients expect a simple transaction process.
They offer a variety of other features designed to keep your business on track, and many offer processing times as low as two days. Some even offer next-day processing.
As you can see, this is an option you can't afford to ignore.
Instant Check Verification is Extremely Secure
The last thing any business owner wants is a data breach. That's one good way to lose a lot of business. It's also why so many people shy away from online payment processing companies. However, all companies use the same networks to process payments.
The only difference is in how an online company connects to your financial institution. These days, many companies accomplish this using your banking login information. So long as their site is secure, so is your login information.
When it comes right down to it, the e-check process is more secure than any paper check system. That's because businesses provide EFT services for customers through encrypted 128-bit SSL communication channels. It's easy to misplace a check and leave someone's routing numbers floating around for anyone to pick up. It's not so easy to hack an encrypted channel.
You see, an encrypted financial transaction system works by connecting two keys. One key is public and one key is private. These keys unscramble information that was purposely scrambled during the encryption process. If a hacker tries to access your e-check verification system and doesn't have the key, they receive a bunch of indecipherable data.
That's Why You Need Instant Check Verification
When it comes right down to it, you simply can't afford to ignore all the new options for payment processing. Instant check verification is a lifeline for your business. It keeps you from paying a returned check fee after losing a sale. It also helps you quickly distinguish between a serious client and someone who may not be ready to grow with your company.
Not only that, there are many options offered by these companies. All of them are designed to keep your cash flowing smoothly. They also provide maximum oversight of your transactions. Add to that the extra levels of security, and you can plainly see: paper checks are a relic of a bygone era.