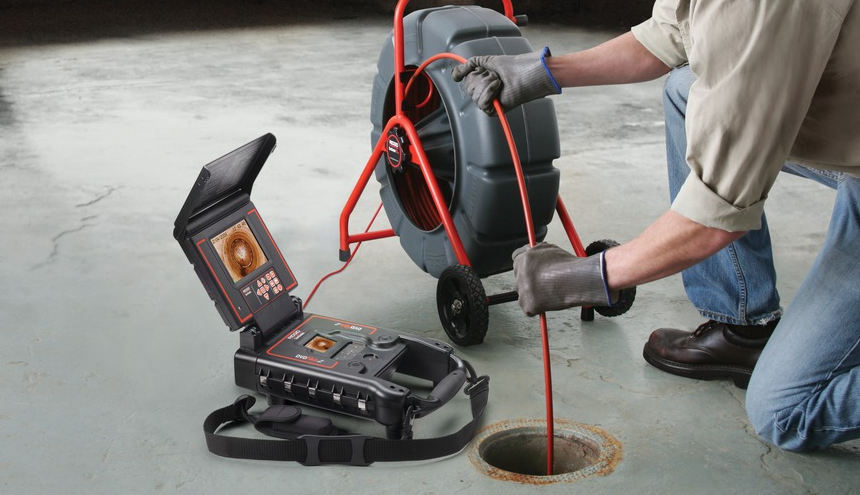 Sewer Camera Inspections – Plumbing Basics – Wrench it Up Plumbing and Mechanical
We are going to talk about what kind of sewer cameras a plumber should use and what kind we use at Wrench it Up Plumbing and mechanical.
Wrench it plumbing and mechanical has been providing Plumbing services across Greater Toronto Area for the past 2 decades.
Sewer cameras are nothing new to plumbing industry, what they are being used for thou can definitely be looked at by different plumbing companies as a different way to do plumbing business. There are a lot of plumbing companies out there using a sewer camera to detect leaks. Actually sewer camera cannot find leaks, unless it is a major break.
A small, flexible sewer camera is attached to a cable that plumbers feed through the sewer pipe until it reaches the cause of the clog or break. A radio transmitter on the camera records the physical location of the line and depth from the surface, telling the plumber where the blockage is and what work needs to be done to fix it.
The purpose of a sewer camera is to check the condition of drainage or piping system to determine the most likely cause of a problem. This allows plumbers to analyze very accurately and find out if the situation affects part or all of a pipe, thereby avoiding unnecessary costs. It identifies the exact nature and location of problem spots, as the camera can transmit the image of the location where grease accumulates, leaks or obstruction, breaks or clog, whatever it may be.
Sewer inspection can be very important. As sewer leaks can lead to foundation problems and foundation problems can be very expensive. When we are talking about sewer leaks, consider how old your house is. If your house was built before the '80s, the cast-iron under your house will start rusting. Cast iron has life expectancy of 20 – 50 years above ground. When we bury cast iron, and it gets wet, it will start rusting. But over time, the coating on the cast-iron pipe starts to deteriorate, causing the pipe to rust. Pressure from the house can also cause the pipes to split right along the top.
If you inspect it before you have a problem, it can possibly save your house from a lot of damage. Homeowners should invest money in sewer inspection because it is less expensive than an under slab leak repair. Age and time can lead to deterioration of the pipes. Another problem is plants and tree roots. Roots also lead to foundation problems.
Contact Wrench it up plumbers to perform a sewer camera inspections for quick and effective diagnosis of your drain or sewer problems. With our expert sewer camera inspection, we will let you see for yourself exactly what your drains look like, what the problems are and how it has to be fixed.
Call us now: (416) 800-5050