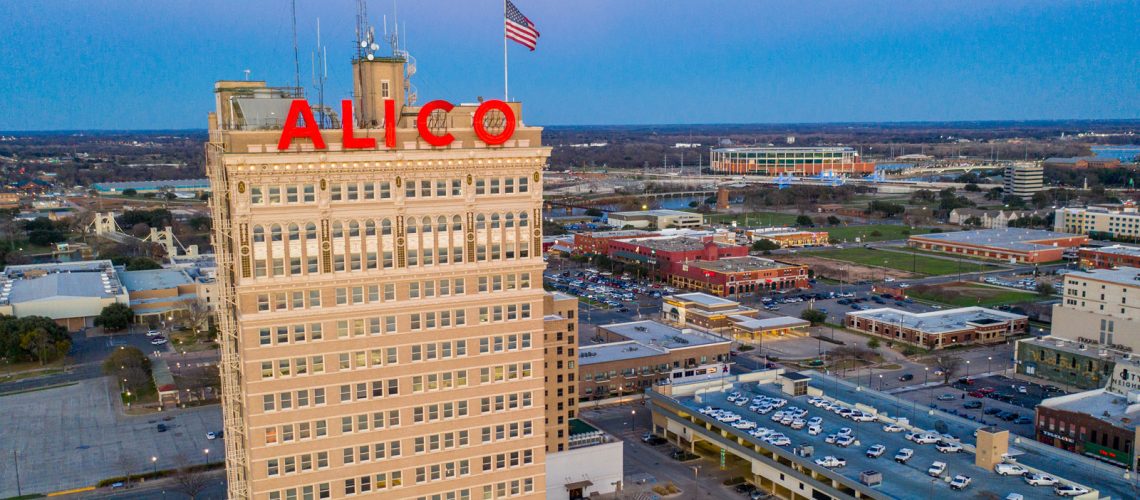 Why Waco Is A Great Place For Small Business
Originally Posted On: https://www.tfnbtx.com/why-waco-is-a-great-place-for-small-business/
A recent report for the city of Waco, created by the Perryman Group, described all the ways the Waco small business scene is benefitting from the city's continued growth and development.
The report gives incredible insight into Waco's economy and community. We see these findings as proof that now, more than ever, Waco is a great place to start a small business. 
Discover some of the key points of this report below. And, if you're interested, you can read the full report here.
Waco is Growing
If you call Waco or the surrounding area home, this probably comes as no surprise. Texas is growing, and Waco is no exception. (The number of people in the Lone Star State grew by 367,000 from mid-2018 to mid-2019 alone.)
The Perryman Group expects the Waco metropolitan area to expand by some 59,100 residents by 2040 for a total population of 323,000. The local economy will likely more than double in size in that same timeframe.
In addition to our growing population, Waco offers plenty of available land for development. If you're a small business owner in construction, architecture, or land development, you can capitalize on Waco's booming construction scene for years to come.
Or, if you're simply looking to build a new office building, retail center, or warehouse, Waco's building opportunities are ample. A new construction loan from TFNB gives you the distinct advantage of working with a bank that has close connections with local construction companies, real estate developers, and more.
It's More Affordable to Live in Waco
Even with all the growth happening in Waco and Central Texas, life here remains affordable compared to other parts of the state and the rest of the country. A lower cost of living is one of the main attractions for those moving from out-of-state or denser metro areas in Texas. The cost of living in Waco is about 12 to 19% lower than the national average, particularly due to housing costs.
This low cost of living will continue to draw new people to the area, resulting in a bigger market for your business. And when it comes to business real estate loans, or equipment and vehicle loans to power the growth of your Waco small business, your money goes further here.
Downtown Waco is Being Revitalized
Downtown areas in every city are the center of culture and history, and in Waco, more and more efforts are being put toward our revitalizing our historic downtown area. The future Brazos Promenade, new developments in historic East Waco, and the Downtown Farmers Market are just a few examples of how this area is once again becoming the cultural heart of our city. Each year, more new or restored office and retail space make this district an exciting place for new business.
In 2019, TFNB opened our fourth location at 901 S. 8th Street in Waco — between the heart of downtown and Baylor University. Because of our local roots, we wanted to be a part of the renaissance of this historic area of the city. We're all in when it comes to community initiatives that make this area a better place for our families to live.
Waco Offers Easy Access to Higher Education
Higher education fuels a strong economy. In our area, Baylor University, McLennan Community College, and Texas State Technical College are just the beginning. Perryman Group reports that 345,000 students are enrolled in four-year institutions and 220,000 enrolled in two-year institutions within a 200-mile radius of Waco.
As a business owner, a network of college students can be hugely beneficial for your Waco small business — both as customers and potential employees. Baylor University, its sports programs, and its student population of over 16,000 support restaurants, bars, retail stores, hotels, property rentals, and service-based jobs throughout the city. Our large student population also gives you easier access to part-time employees, interns, and future full-time employees. Plus, local higher education institutions make it easy for you to pursue education to invest back into your business.
At TFNB, we take advantage of our close connection with Baylor University in many ways. For example, our Charity Champions program connects Baylor students with local non-profit organizations to provide internships that benefit both groups. Recognition at Baylor games, marketing support, and leadership development also support local nonprofits.
Waco offers an unbeatable local business community in the Heart of Texas.
Opening a small business is a life-changing experience. Choosing where to open is one of the most important decisions you will make. If you choose Waco, Texas, our bank wants to help you find success. We've been the lending, saving, and investing partner to the Waco small business community for over 130 years and have learned what it takes to thrive here.
To learn more about our business services, connect with us over the phone or at one of our five area locations.