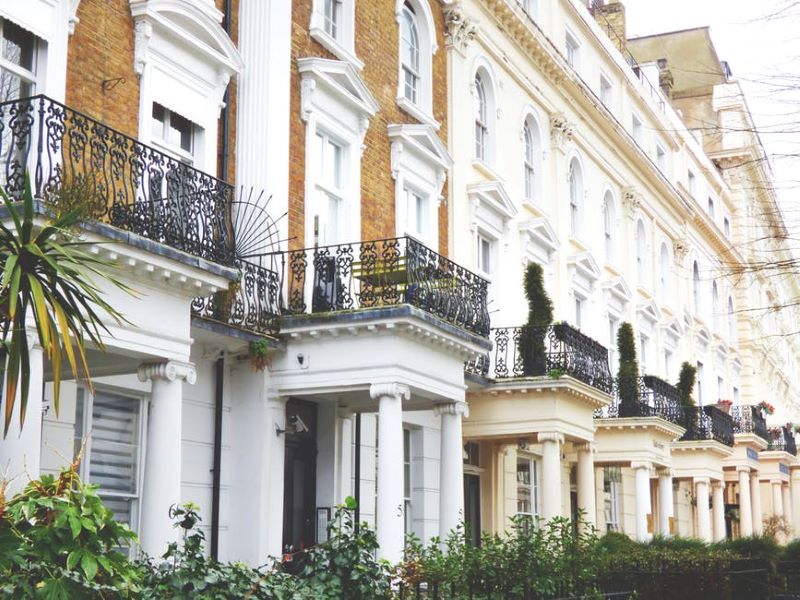 10 Up and Coming Neighborhoods in the State of Illinois
Originally posted on https://www.biggerequity.com/10-up-and-coming-neighborhoods-in-the-state-of-illinois/
Few cities are as exciting as Chicago.
With a burgeoning food scene, a vibrant arts community, hundreds of parks and notable landmarks, and some of the country's most popular sports teams, there's something for everyone in the Windy City.
But living in the city can bring a number of challenges, from traffic to poor public schools.
Thankfully, there are a number of up and coming Illinois neighborhoods where you can get close enough to enjoy everything the city has to offer without dealing with its problems.
If you're interested in making a move to Illinois, start looking in one of these neighborhoods!
Clarendon Hills
The Chicago suburb of Clarendon Hills often tops national lists of the best places to live in Illinois.
And there's little surprise why. This tiny village has a population of around 8,000 in a single square mile.
And with a low crime rate and highly ranked public schools, you can be sure that your family will have a great experience.
But this area is in high demand, and houses sell very quickly, so keep a lookout.
Buffalo Grove
In the northwest suburbs, you'll find Buffalo Grove. This town small straddles the border between Lake and Cook Counties.
With a population of 40,000 people with excellent schools and low crime, this is a great place for any family.
The municipal government is also very innovative and is constantly pushing to improve the lives of its residents with programs like their sustainability plan.
Aurora
If you want the perfect balance of small town living and big city excitement, you can't do better than Aurora.
Nicknamed "the city of lights," Aurora is just outside of Chicago. Its proximity to the city attracted the eye of famed architects like the famed Frank Lloyd Wright.
Aurora is part of the Illinois Technology and Research Corridor and offers plenty of jobs in manufacturing and technology.
The public schools have small class sizes and there is a wide variety of private and charter schools.
Northbrook
John Hughes, director of Ferris Beuller's Day Off, The Breakfast Club, Pretty In Pink, and more set many of his films in the fictional town of Shermer, Illinois.
And while Shermer may not exist, Northbrook filled in for the All-American suburb in most of the films.
But even beyond its Hollywood reputation, Northbrook is a great place to live. It has the best schools in Cook County and over 500 acres of public parks.
Arlington Heights
Arlington Heights is one of the oldest neighborhoods in Illinois, dating back over 200 years.
That sense of community is still alive and well: the town has a vibrant online community page where citizens can call for help, whether it be senior citizens in need of help with housework or someone trying to recycle defunct electronics.
Arlington Heights also boasts a low crime rate, great public schools, and an impressive assortment of great restaurants.
Western Springs
Despite being located a short drive from Chicago, Western Springs has a distinct smalltown feel. Crime is virtually nonexistent, the schools offer a great education, and the job market is strong.
If you need any more convincing, just know that HomeSnacks.com recently ranked it the second best place to live in the Country.
Printers Row
If you would rather be in the thick of urban living without all the domestic bliss of the suburbs, there's no better Chicago neighborhood than Printers Row.
This historic neighborhood is located in Downtown Chicago, near Soldier's Field, the Field Museum, the Shedd Aquarium, and the rest of Chicago's best museums.
It is one of the safer neighborhoods in Chicago, and it's still relatively affordable. A median home costs $261,000, and the median rent is under $1,500 a month.
It's no wonder Niche says it's the best place to live in Chicago.
Glenview
Three miles outside of the Chicago city limits is the village of Glenview.
But despite its proximity to the city, Glenview has a distinct small-town feel, with a population of only 40,000.
Even though it's technically a village, it has a respectable nightlife. Beyond strong public schools and a low crime rate, Glenview also boasts a number of exciting live music venues, delicious restaurants, and trendy bars.
Naperville
If you're looking for a great spot to raise your children, look no further than Naperville.
According to Niche, Naperville is the best place in America to raise a family. It's also the Safest City in America and has the best public schools.
This high ranking comes as a result of a strong job market, a low crime rate, and great nightlife options.
Naperville is located in the Illinois Technology and Research Corridor, so there are tons of opportunities for work in manufacturing and tech.
If safety and education are high priorities for you, there's no better option than Naperville.
Greektown
One of the best neighborhoods in Chicago for young professionals is Greektown.
As the name suggests, Greektown was originally home to Chicago's Greek migrant population. And while the neighborhood is much more diverse now, that Greek heritage still has a big impact on the culture of the neighborhood.
Greek restaurants and traditional pastry shops are interspersed among modern eateries and trendy bars and coffee shops.
But despite its unmistakable Chicago feel, Greektown is quite affordable. According to Niche, it's the best neighborhood in Chicago to buy a house. If you have long term plans for living in the city, Greektown is your best bet.
Come Home To These Illinois Neighborhoods
Even though it's one of the biggest cities in the world, Chicago is home to a number of great Illinois neighborhoods where anyone can feel safe and at home.
But if you're stuck in a house that you need to sell before making the movie, don't worry! We buy homes in all 50 states!
Follow this link to get a cash offer on your house today!