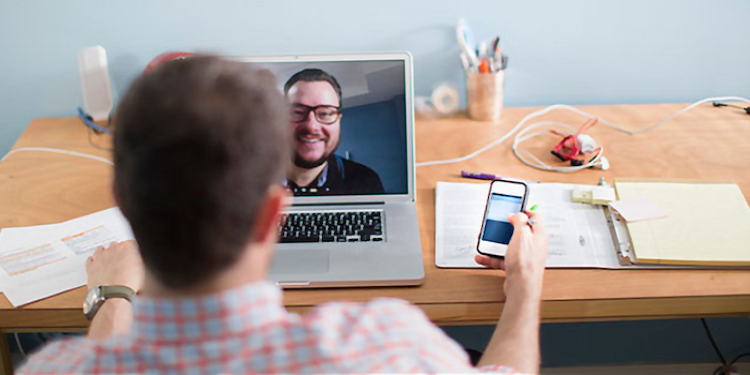 Why Use a Video Calling App for Freelance Management
Photo From FreeUp
Originally Posted On: https://freeup.net/blog/business-tips/video-calling-app-freelance-management/
Ask anyone who has worked with freelancers and they'll tell you that it's an entirely different experience from people who work with you full-time. If you're new to working with independent contractors, managing freelancers can be a daunting task. The great news is there are tools nowadays that will make this otherwise difficult task much easier for you. One such strategy is using a video calling app for freelance management.
Most freelancers work miles away from you, often in a different time zone. This means you can't just roll from your swivel chair to give instructions or clarify certain things about your process. Evidently, ensuring that a freelancer is on the same page as you when it comes to workload, deliverables, and deadlines is essential.
In this blog, we'll be diving into why you should be using video calling app to manage freelancers. Let's get started!
Managing Freelancers Wisely with a Video Calling App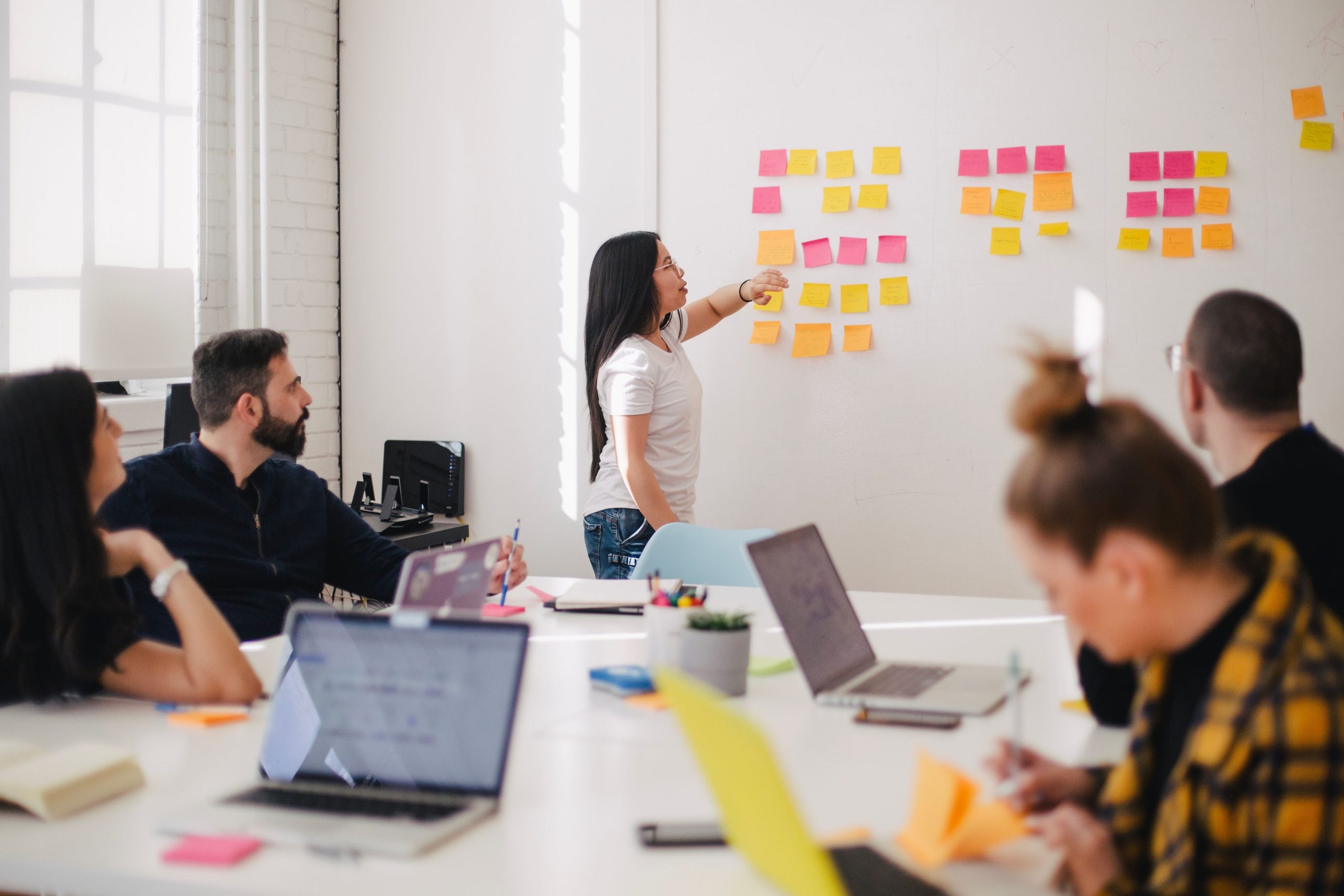 As a business owner who works with freelancers, you need to understand the nature of their work. They are independent contractors who provide outstanding services but tend to work on their own terms. It's simply part of the whole freelancing concept.
Your best course of action as a business owner is to manage them wisely by using effective communication strategies. This allows you to outline the rules of your freelance relationship while allowing them to understand your needs and your vision.
Communication is vital when working with freelancers. Without proper communication, important queries and information will easily get lost along the way. Sadly, this can result in a project's failure. This can be frustrating and at times expensive to counteract.
To combat this potential problem, it's important to use communication tools such as a video calling app to manage freelancers remotely. This way, you can discuss a variety of aspects of a project not just through an email where non-verbal clues can get buried into the text.
Using a video calling app works wonders since you can have one-on-one conversations with freelancers. This makes the communication process much more personal and effective.
What's more, there are several apps available today that can work on practically any device from laptops to mobile phones to tablets so you can communicate with ease.
How to Use a Video Calling App for Freelance Management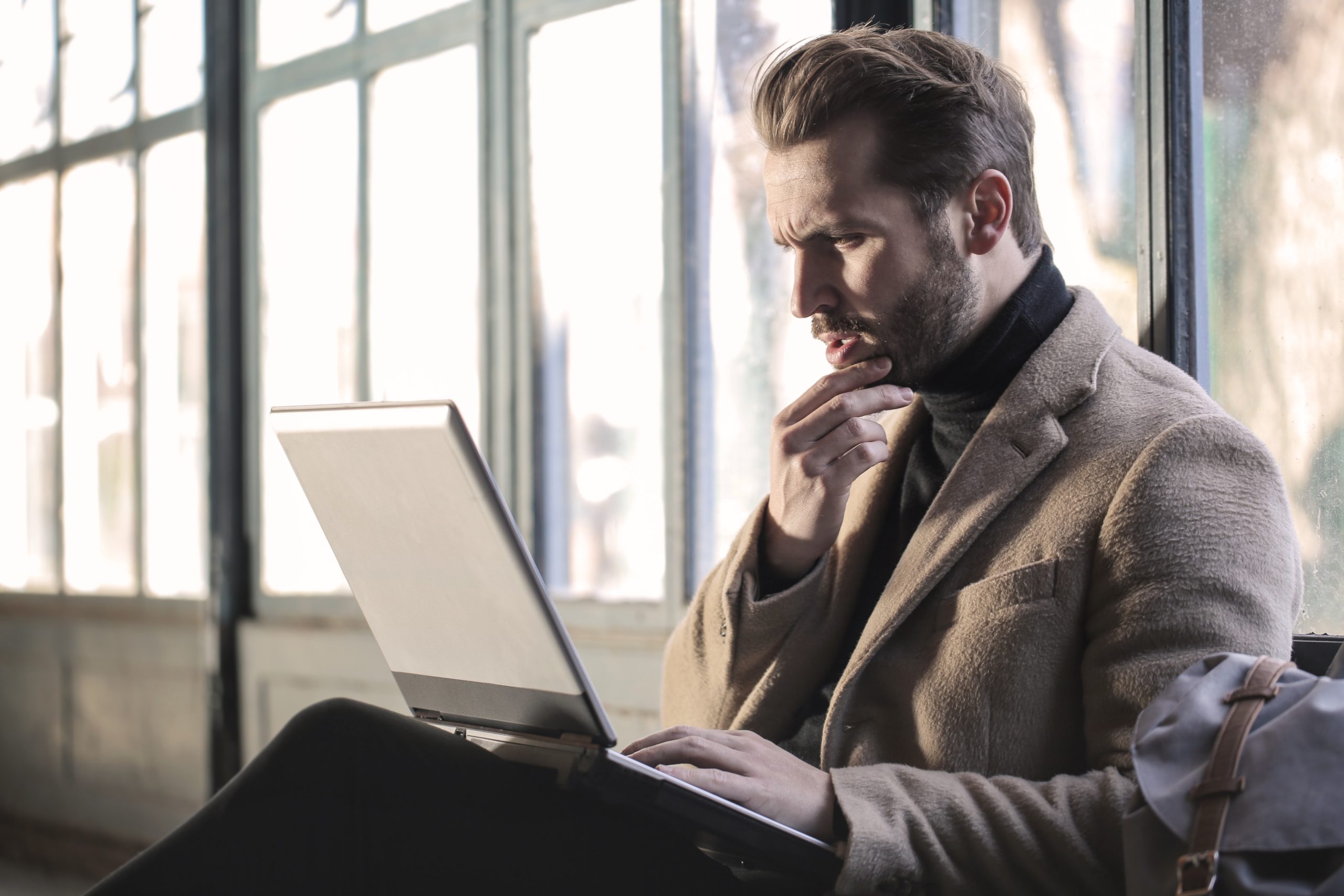 Video calling promotes effective communication between business owners and freelancers. It makes collaboration easier and faster. This makes agreeing on project details quicker which also helps in completing projects in a timely manner. It also facilitates collaboration, productivity, and creativity which is always a win-win for everyone
Moreover, it also helps build better relationships between you and freelancers. With the help of a video calling app, you can see the face of who you're working with. This enables trust-building.
There are a handful of ways you can use a video calling app for freelance management. Here are some ideas for you:
Make Introduction Meetings Easier with a Video Calling App
Using a video calling app is great for when you're meeting a freelancer for the first time. Interviewing candidates and assessing whether or not they're a good fit for your projects becomes easier when you can see who you're talking to.
Since it allows for real-time conversations, a video calling app can facilitate effective communication between you and a freelancer. You can easily spot facial expressions and non-verbal cues that can possibly lead to miscommunication and issues down the line. Furthermore, video calling helps facilitate a more robust discussion compared to instant messaging or email.
Video Calling Apps and Onboarding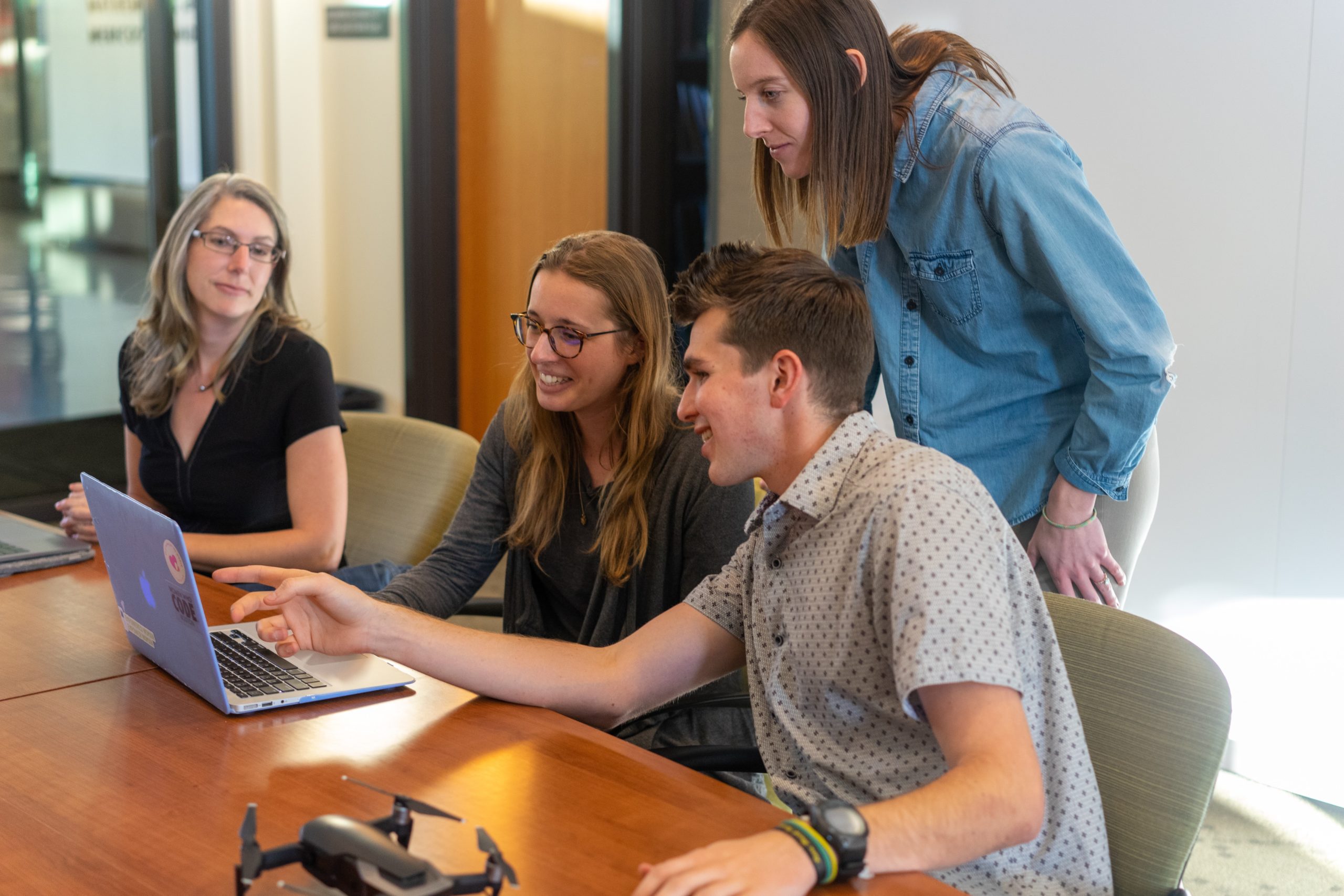 Onboarding is a critical process when you're working with a freelancer. It not only prepares freelancers for a new project but it also introduces them to your company's business, goals, challenges, and culture.
Using a video calling app, you can introduce a freelancer to the rest of the company. This way, even if you're working with a freelancer remotely, you still develop connections that are critical in communication and collaboration.
Moreover, video calling is an excellent platform for explaining your brand. You can discuss your brand in context to encourage a successful relationship between you and a freelancer. You can explain your company's culture and nuances like how everyone communicates.
You can also introduce a freelancer to relevant project documents and information. By being in a video call, you can help a freelancer ask questions before fully diving into the project.
Being in a video call also encourages freelancers to ask questions. Typically, freelancers are an independent bunch who can usually fend for themselves. But by using a video calling app early in the onboarding process, you can encourage them to be inquisitive about a project which will save everyone from potential confusion. Down the line, this can prevent potentially expensive errors from happening.
Daily Check-Ins via Video Calling Apps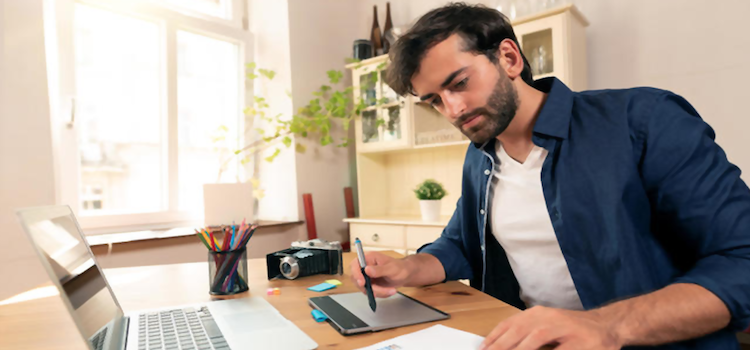 The great thing about working with freelancers is you don't have to micromanage them. They experts in their field and so they often need minimal supervision when they work. However, you do need some peace of mind that everything is going well on a daily basis. You can use a video calling app to touch base with freelancers daily. Quick 5-minute video calls often suffice for daily check-ins unless there are other important matters you need to discuss.
Daily check-ins help you know when a freelancer is starting their work, what they're working on, and when they expect to finish a task. This establishes accountability which is crucial if you want to build a stable and healthy professional relationship with a freelancer.
It's important to establish the need for daily check-ins when working with someone remotely. Freelancers have different preferences so you may need to adjust check-in times particularly if you're working with several people at once. Let freelancers set their preferred check-in time whether it's at the beginning of their working day, in the middle, or when they're about to sign off for the day.
Of course, it's also important to voice your preferences when it comes to checking in. A video calling app is a great tool for daily check-ins and deciding on a specific tool to use can save you from the frustration of having to chase around a freelancer across multiple platforms.
Weekly Feedback and Update Meetings on Video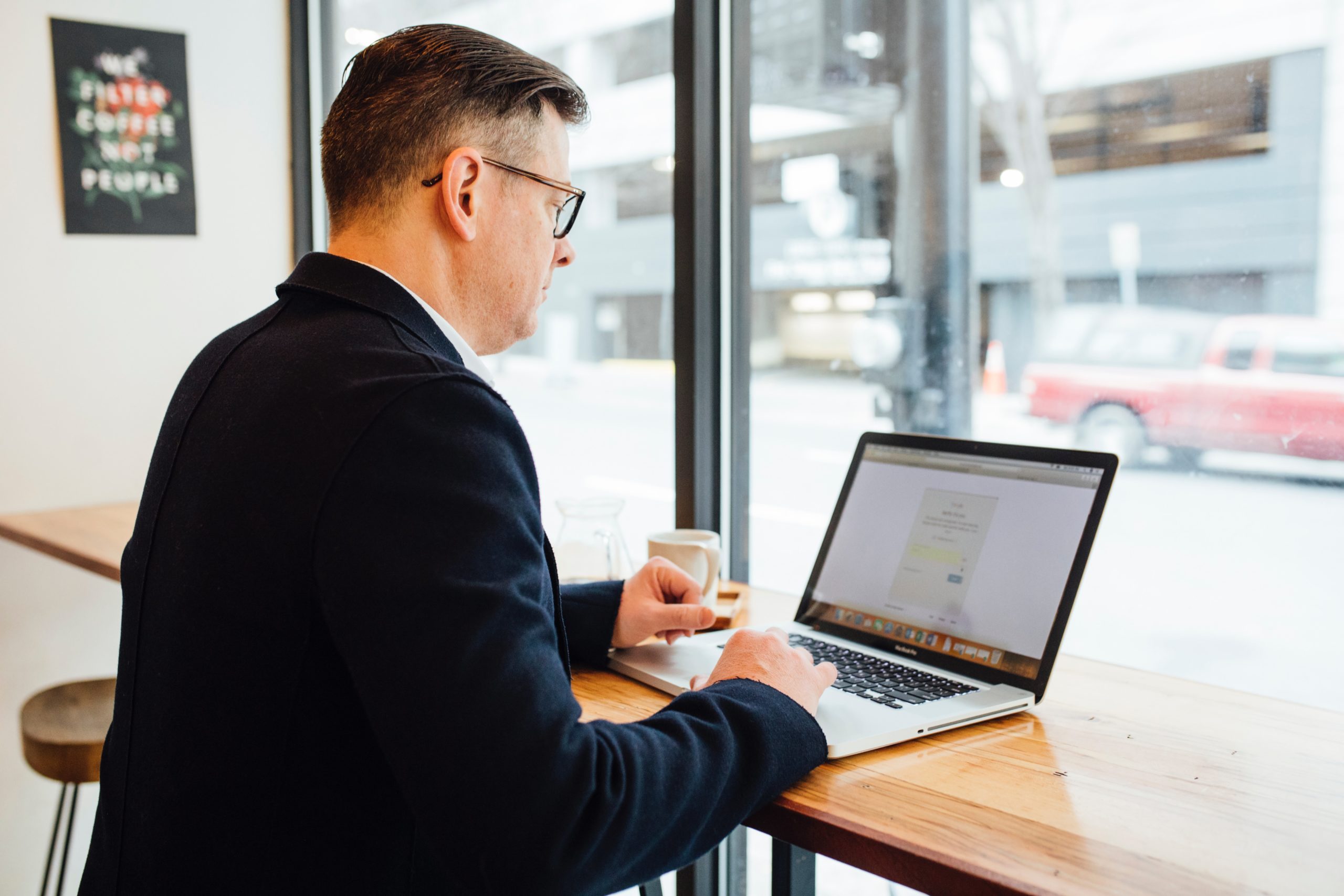 On top of daily check-ins, you can also use a video calling app to facilitate weekly meetings to provide updates and feedback on a freelancer's work. These once-a-week meetings can be used to discuss the bigger picture with a freelancer. Here, you can discuss the project as a whole and talk about how it can be done better.
Weekly meetings are also a great time to discuss problems that might have arisen in the last seven days. Since you and a freelancer you're working with might not always be available at a moment's notice, having weekly discussions is essential. In these meetings, you can share experiences, talk about suggestions, and come up with solutions to issues and problems you come across.
Another great function of weekly meetings is that it opens up a system of feedback between you and the freelancers you work with. By using a video calling app to do these meetings, you can easily exchange feedback to help things run more smoothly. In the long run, this fosters trust in your working relationship and helps everyone involved in your project more productive.
Building Personal Relationships Effectively with a Video Calling App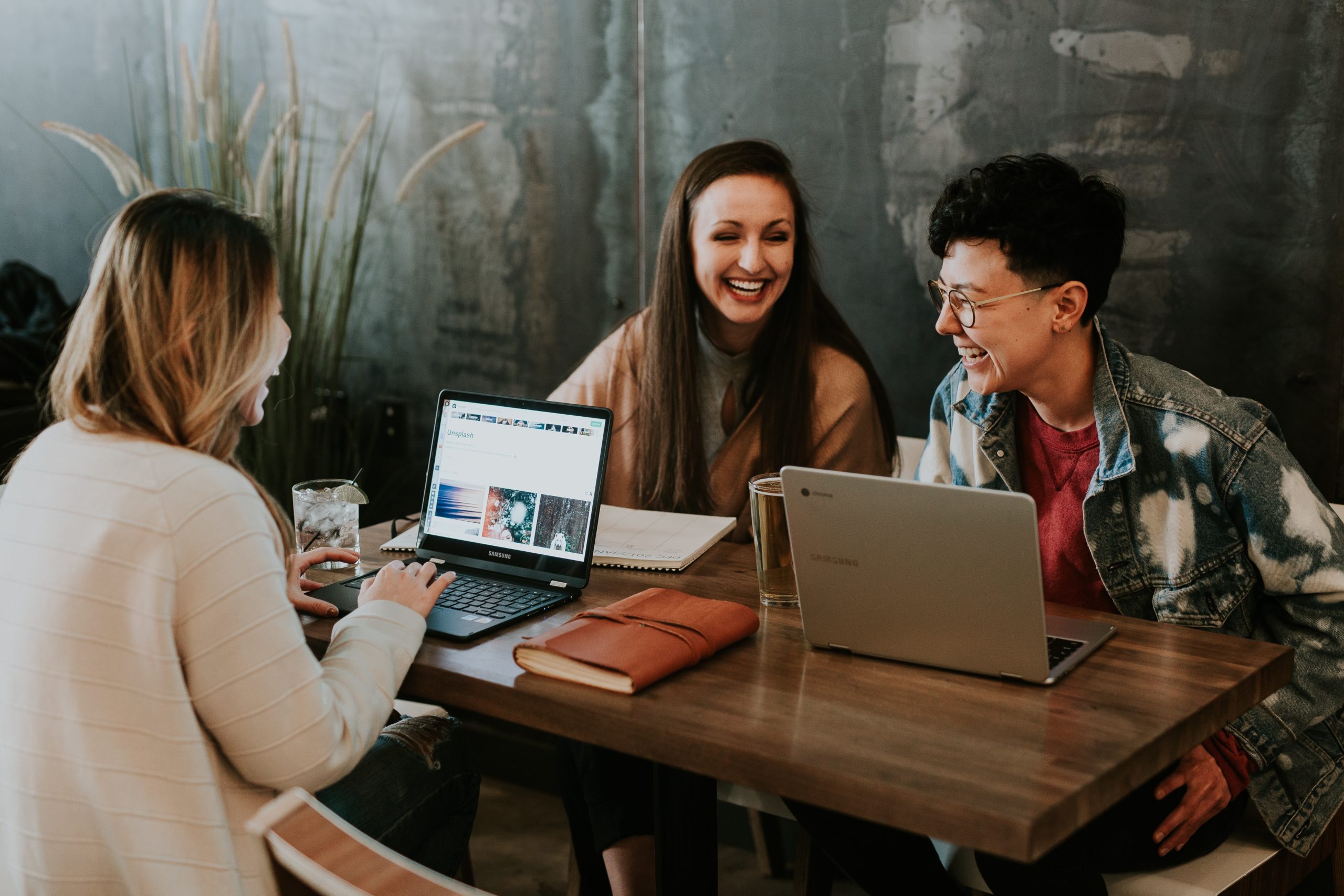 Unlike typical modes of communication available like email, instant messaging, or voice calls, video calls lets you put a face to a name and helps you build a personal relationship with freelancers.
Freelancers aren't robots and so to have the best working experience with them, you need to be able to communicate with them on a more personal level. You shouldn't just be feeding instructions and expecting outputs from a freelancer. You need to build a rapport with each other.
Video calling apps let you see freelancers as individuals and not just a name you see on your computer screen. It's also a great platform to show just how much you appreciate their contribution to your company. You can personally commend a freelancer if they do a great job. This show of appreciation fosters a working relationship with the potential to last for years.
Video Calling App Options You Can Use
Managing freelance talent can be difficult without the right tools. The good news is there is a whole slew of video calling apps that will help you with a variety of things. This includes teaching freelancers the ropes of your business, sharing information, and keeping track of deadlines. Here are three of the best apps out there that you can use to manage freelances in your company.
Skype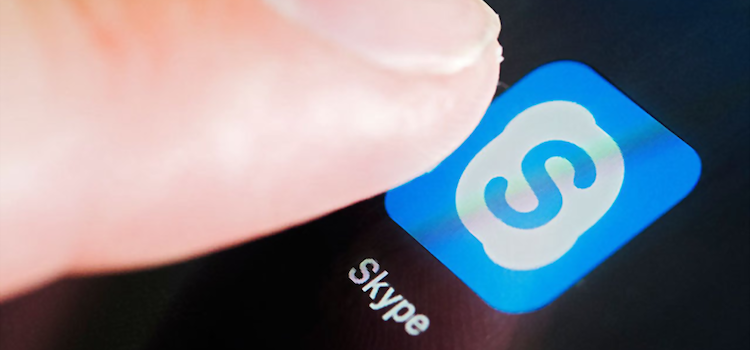 Skype specializes in providing video chat and voice calls between computers, tablets, mobile devices, the Xbox One console, and smartwatches via the Internet. It also provides instant messaging services.
It allows users to call and send messages to other users regardless of where they are in the world as long as they have a good internet connection. There's a lot of things you can do with this app form conference video call to screen sharing. Some of its features include:
Audio and HD video calling
Smart messaging where you can use reactions and @mentions
Screen sharing
Call recording and live subtitles
Calling contacts who are online with affordable international calling rates to mobile and landline phones
It is available on a variety of devices including laptops and desktops, phones and tablets, Alexa, and Xbox.
Using this app is free as long as both users are on the platform. Rates may apply to international calls, group video messaging, and when other premium features are used.
Hangouts Meet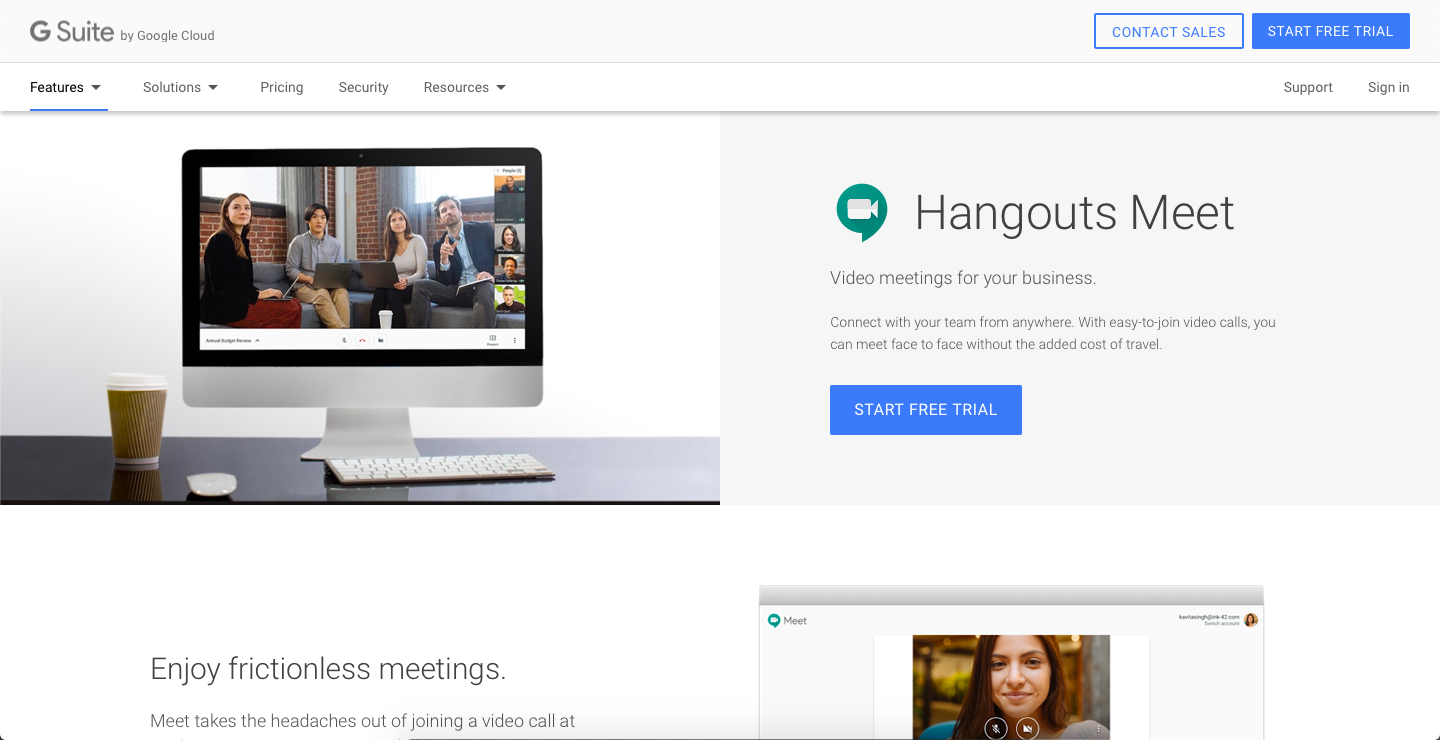 Hangouts Meet is a spin-off of Google Hangouts, a communication software product developed by Google. Originally a feature of Google+, Hangouts became a standalone product in 2013, when Google also began integrating features from Google+ Messenger and Google Talk into Hangouts.
With Hangouts, you can enjoy frictionless meetings. All you need is to set up a meeting and share a link to anyone who needs to be in it. You don't need to worry about people not having the right accounts or plug-ins. What's more, its fast and lightweight interface makes multi-person video calls a dream to have.
Meet is fully integrated with G Suite, so you can join meetings directly from a Calendar event or email invite. All of the important event details are right there when you need them, whether you're joining from a computer, phone, or conference room.
With Meet's specially designed iOS and Android apps, you can see your meetings for the day with all the important information from Calendar, then join with a tap. G Suite's Enterprise edition also creates a dial-in phone number for each meeting, so every guest has a great experience – even on the road without WiFi or data.
Prices start at $4.20/user/month.
Uberconference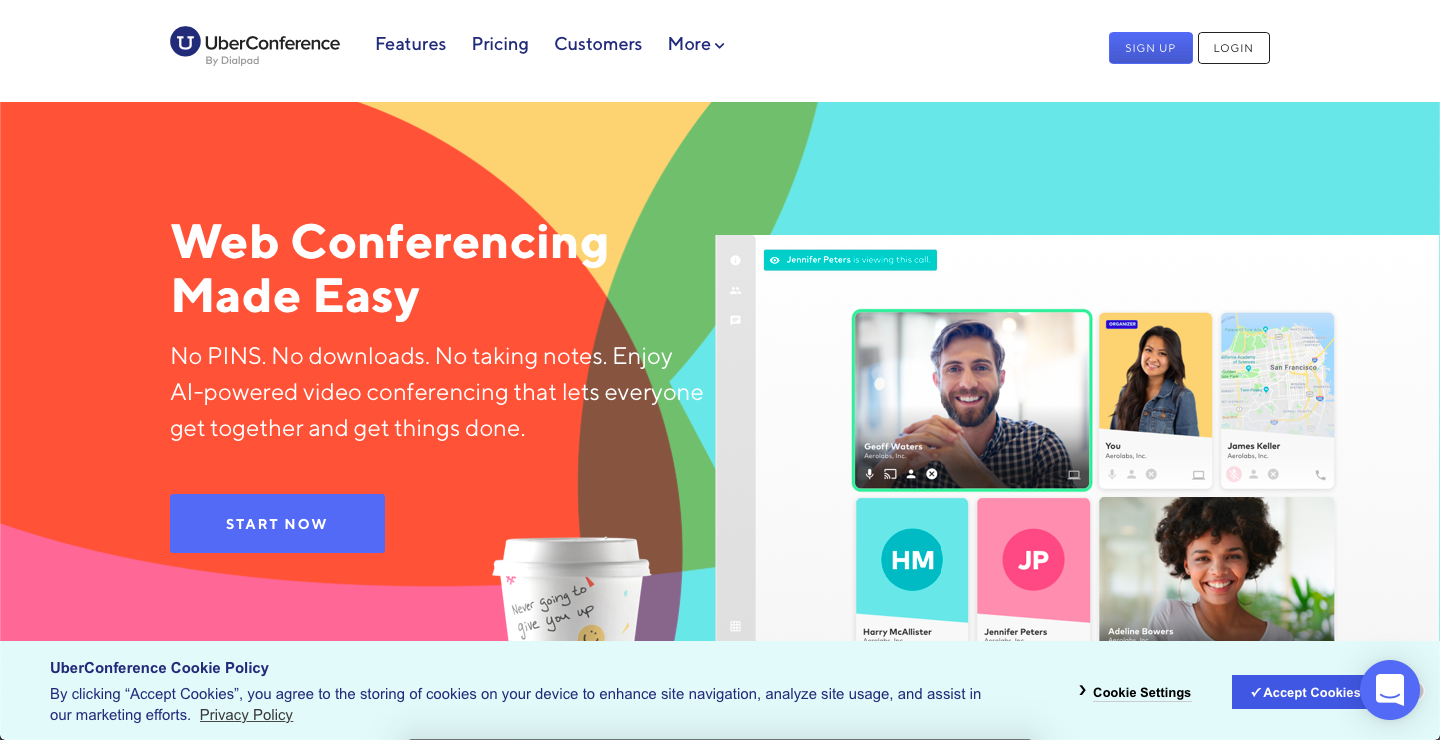 UberConference gives you an easy, powerful, and pain-free way to schedule and run audio conferences, all without requiring annoying PINs.
It adds a visual dimension and smart contact integration to HD video and audio conferencing. You can invite and automatically authenticate callers based on your contact information. And now, you can get more out of every meeting with Voice Intelligence which automatically captures meeting notes, logs action items, and tracks sentiment for every meeting.
Currently, UberConference is available in the US and Canada, but you may dial into any conference using any phone from anywhere in the world.
It is free for 45-minute calls with all main features. They also have a Business version, starting at $15 a month. That gives you your own local number that you never need a PIN for, outbound calling to participants, recurring conferences, international dial-ins and more.
Final Words
Managing freelancers wisely ensures that you have a positive working experience with them. With the use of a video calling app, you can easily open the lines of communication that will help you build a great working relationship with the freelancers you're working hand in hand with.
Do you want to learn more about how outsourcing can help you scale up your business? Don't forget to listen to FreeeUp's Outsourcing and Scaling Podcast. You can catch it here.