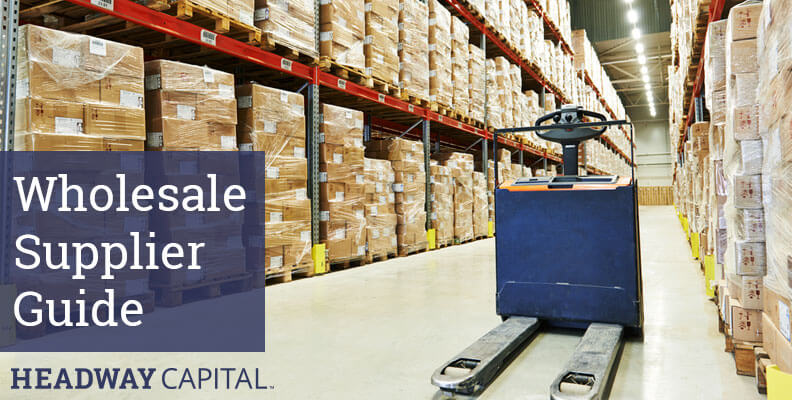 How to Find a Wholesale Supplier
If you own and operate a retail service or business, you may need to build a relationship with a wholesale supplier at some point. There is no shortage of wholesale suppliers in the United States. There are currently 300,000 companies in this industry.1 If you are unfamiliar with the industry, how do you choose the right supplier?
What is a Wholesale Supplier?2
A wholesale supplier sells goods to retailers, who in return sell those products to their customers. Companies purchase products from suppliers in large quantities at reduced costs and then mark up the prices when selling them individually.
The wholesale industry is large and extremely divided, with 50 of the largest distributors accounting for a quarter of the industry revenue.
Tips for Choosing a Wholesale Supplier2,3
Locating a quality wholesale supplier will be essential for your growing business. Without a reliable source for stocking in-demand products and having access to inventory, it will be difficult for your business to thrive. While there are a variety of ways to locate a supplier, finding one that understands your product is essential. Here are a few useful tips:
1. Internet Research
To connect with your ideal supplier, you will have to conduct a decent amount of pointed research. Look for wholesale suppliers by product to help you locate local companies. Visit Wholesale Central, Wholesale Network or ReferenceUSA to expand your search.
2. Trade Shows
A trade show is an exhibit that gathers wholesale suppliers and retailers together to showcase and sell their products. There are more than 4,000 trade shows held throughout the United States each year and thousands held internationally. In order for suppliers to attend these, they are required to apply and pay a large fee – meaning they are serious about their business. Visit Wholesale Central, Trade Show Advisor and Fair Trade Federation to view a trade show calendar to find a trade show near you soon.
3. Manufacturers
To gather more information on wholesale suppliers, seek out brand manufacturers. Large manufacturers do not sell directly to retailers until they build up their distribution contacts. Although they do occasionally sell wholesale, they may be able to refer you to a wholesaler or distributor.
4. Build a Relationship
Finding the ideal wholesale supplier for your business is a lengthy process and one that requires speaking to many vendors to find the perfect fit. Once you have located the best wholesale supplier for your business, continue to cultivate a relationship with them. This may lead to volume discounts and a speedier order-processing period.
References
1 WiseGeek. (2014). What is a wholesale supplier? Retrieved November 10, 2014 from http://www.wisegeek.com/what-is-a-wholesale-supplier.htm
2 Beesley, C. (19 February 2014). 4 tips for researching and finding wholesale suppliers. Retrieved November 10, 2014 from http://www.sba.gov/blogs/4-tips-researching-and-finding-wholesale-supplier
3 Suttora, L. (28 February 2011). 6 ways to find a good wholesale supplier. Retrieved November 10, 2014 from http://lisasuttora.com/6-ways-to-find-a-good-wholesale-supplier