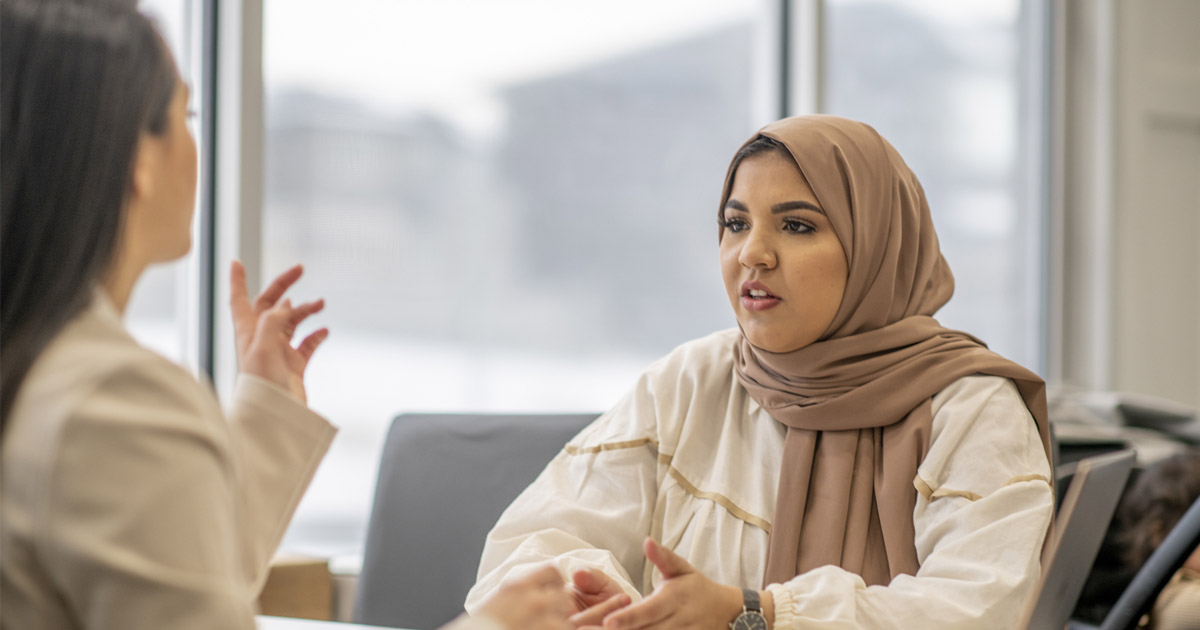 Why Government Translation Services Are Vital for Modern Communication
Photo from GettyImages
Originally Posted On: https://telelanguage.com/blog/efficiency-compliance-government-interpreters/
The Internet has fundamentally transformed how people connect and communicate across the globe, and innovative technologies are developed every day to make this communication more seamless. As Internet access expands, we become an increasingly networked and globalized society. This frees individuals and organizations from geographic restrictions, gives them unprecedented access to valuable information, and drives sweeping social change. The need to communicate with people of other cultures who speak different languages has never been greater.
Linguistic diversity will only continue to grow into the future. According to 2018 data from the Census Bureau, a record 67.3 million US residents speak a language other than English at home, accounting for 21.9% of the population. Representing native-born citizens and immigrants, this figure has almost tripled since 1980 and more than doubled since 1990. Of all non-native English speakers in the US, 45% were born in the US, and 25.6% report that they speak English less than "very well."
Government Agencies Are Required to Provide Language Access
Many governmental agencies and departments must communicate with the public, including education, healthcare, social services, judicial branches, law enforcement, emergency services, and disaster response and management. Federal law mandates that these agencies must effectively communicate with the populations they serve, meaning these people must be able to easily understand and comprehend the information they receive. Failure to do so can significantly impact the individuals receiving these services and the agencies themselves.
Whether they work with limited English proficient (LEP) speakers or hard-of-hearing individuals, government agencies on local, state, and federal levels must adequately convey information to individuals and the entire public. Skilled, professional government interpreters help these agencies overcome cultural barriers and ensure reliable communication takes place in a timely, cost-effective manner.
Precise, effective communication ensures compliance with federal laws, maintains confidentiality and security and improves the competence and efficiency of public services. At the same time, it encourages trust and builds stronger relationships with the communities they serve, which is necessary for upholding long-term public health and safety.
How Language Barriers Impact Government Services
Photo from GettyImages
Imagine attempting to obtain healthcare coverage, enroll in education, acquire a driver's license, request assistance from law enforcement, or find housing without being able to communicate with the public servants who coordinate these processes. How can non-English speakers or LEP citizens possibly understand their rights and comply with spoken or written instructions when they cannot comprehend them?
Moreover, in situations such as natural disasters where evacuations become necessary, the inability of government agencies to sufficiently convey information is not only inconvenient but can rapidly become life-threatening.
Language barriers also impact the agencies themselves if they cannot communicate with the communities they serve.
Without effective government translation services in place, these agencies can experience miscommunication errors that result in:
Additional time, effort, and resources required by public servants
Increased budgetary requirements and loss of revenue
Reduced productivity and efficiency of the agency and its staff members
Delays in services or accessibility issues
Increased public scrutiny and potential reputation damage
Decreased willingness of the community to engage with the public services
Loss of government funding or incurring expensive fines
Long-term negative impact on public safety and emergency response
Whether a government-run institution specializes in providing services to US citizens or coordinating international diplomatic efforts, they can encounter any of the 7,000 languages spoken around the world. A federal government translator ensures that these agencies avoid embarrassing or even disastrous linguistic or cultural mistakes that can significantly harm their efforts. With reliable government translation, any agency can successfully achieve its goals and present itself in a positive light, domestically and abroad.
Why Government Translation Services Are Crucial
Government translation services can help government agencies in the following ways:
They Ensure Compliance
Government agencies are legally obligated to provide comprehensive language access to citizens. Language access refers to providing LEP citizens with reasonable access to the same services as English-speaking citizens. To be compliant, an agency must take reasonable steps to give LEP individuals meaningful access to programs and activities, meaning the language assistance services are accurate, effective, and free. Each agency's specific approach to language barriers can vary depending on the service they provide, the populations they serve, and their available resources.
The legal grounds for language access are in Title VI of the Civil Rights Act of 1964 and Executive Order 13166 from 2000. Title VI prohibits discrimination against any individual based on race, color, or national origin in any activity or program that receives federal funding or other forms of federal financial assistance.
This includes direct or indirect discrimination regarding the type, quality, quantity, or timeliness of services these agencies provide or how they are provided. Therefore, any agency that receives federal support must provide language access, and all aspects of the agency's operations must be covered by language access, even if they are only partially funded with federal funds.
Executive Order 13166 ("Improving Access to Services for Persons with Limited English Proficiency") affirms the access requirements outlined in Title VI by requiring these agencies to ensure that LEP applicants and beneficiaries have meaningful access to the services, benefits, or other types of aid the agencies provide. This involves evaluating the services they offer, identifying any needs for recipients with LEP, and establishing and implementing a system to provide services consistent with the agency's mission.
In addition to being compliant with Title VI and Executive Order 13166, governmental agencies must also be 100% compliant with other relevant legislation and regulations, including:
Affordable Care Act (ACA), Section 1557
Americans with Disabilities Act of 1990 (ADA)
Health Insurance Portability and Accountability Act of 1996 (HIPAA)
Centers for Medicare and Medicaid Services (CMS)
Fraud, Waste, and Abuse (FWA)
Federal Emergency Management Agency (FEMA)
Homeland Security
Natural Disaster and Border Contingencies
Joint Commission regulations
Professional Translators Maintain Confidentiality and Security
Photo from GettyImages
Government agencies deal with a substantial amount of highly confidential information. Keeping this information secure as it is shared throughout various channels is essential for protecting the individuals served by these agencies, the agencies themselves, and our nation. Government interpreters and translators are best able to balance the interests of the public services with the needs of the government because they understand these confidentiality and security requirements and know how to operate effectively in fast-paced environments with high expectations. In addition, accurate, prompt government document translation is crucial for ensuring these agencies communicate their messages without costly errors, particularly among judicial branches, law enforcement, the military, and Homeland Security.
Whether a government agency serves non-native speakers or works with other nations, reliable translations are of utmost importance. Government agencies may be stationed in various locations worldwide, work mainly in areas where English is not the primary language, or frequently communicate with foreign countries. In addition, any agency that involves humanitarian aid, international economics or diplomacy, or the Foreign Service will have unique language access needs and inevitably require translation services for sensitive legal data, top-secret national security matters, and other forms of intelligence. Translators can provide valuable assistance to these agencies by collecting, translating, analyzing, and delivering confidential and culturally sensitive data to the proper recipients.
Government translation services typically involve multiple levels of security for clients, including proper maintenance of confidential documents in physical and electronic formats and any information shared through telephonic or face-to-face interpretation. Procedural safeguards must follow legal standards, and reputable language service providers will use robust encryption systems to keep all information secure. Because they are trusted with classified data that significantly impacts our nation's safety, government interpreters and translators must be thoroughly trained, acquire special certification, and have years of experience handling confidential government data.
They Improve Efficiency
Language barriers can result in miscommunication errors that negatively impact government agencies in a variety of ways. While some agencies may employ a multilingual staff or in-house translators, this is rarely sufficient to keep up with high demands or maintain the compliance, confidentiality, and security needs of these agencies.
Hiring an experienced government translator from a reputable language service provider ensures that the agency operates at peak performance and stays sensitive to imperative cultural issues. In addition, this alleviates the agency's administrative burden and allows it to direct more time and resources on its primary mission.
Government translation services can make agencies more efficient by:
Preventing costly and potentially dangerous miscommunication errors
Reducing the time and effort spent correcting these errors
Decreasing the number of repeat visits and calls needed to convey information
Eliminating delays in service delivery
Lowering costs by maximizing resources
Improving organizational workflow
Increasing staff productivity and efficiency
Decreasing staff frustration
Improving responses to natural disasters, emergencies, and other public safety issues
Ensuring compliance with relevant legislation
Avoiding legal costs that could arise due to complaints
They Encourage Community Integration
Language and cultural barriers significantly impact participation in public services. When clients' language access needs are not being met and cannot properly communicate with service providers, they are far less likely to contact this agency for services, even when they are genuinely needed. This disrupts services and makes it difficult for the agency to remain a trusted, valuable partner in the communities it serves.
Reputation may not seem like a big deal, but for government agencies, it can be a significant factor in whether clients receive the help they need, be it from education, healthcare, social services, or other services. To build a positive reputation that encourages faster community integration, an agency must ensure equal access to its programs, activities, and services for non-native English speakers.
Improving language access breaks down cultural barriers that can undermine the mission of an agency. Accurate translations depend not only on knowledge of the language in question but also the ability to navigate tricky cultural nuances without making significant mistakes and offending clients. Many language service providers require their government translators to undergo extensive certification and training programs to develop cultural sensitivity.
These programs focus on bias and discrimination, mediation, cultural practices, cultural competence, and other topics to educate an agency's staff members about the role of culture in interpretation and translation. As an agency improves language access, it can build a strong foundation of credibility, authority, and trust that is required to effectively serve its communities.
Boosting Efficiency and Compliance with Government Interpreters
Photo from GettyImages
Given the importance of their jobs, government agencies need talented translators to coordinate the interpretation, analysis, and sharing of vital information. Moreover, as the number of LEP individuals continues to grow, both domestically and abroad, these agencies need to ensure clear, positive, and effective communication takes place between their staff and clients from different cultures who speak different languages.
Telelanguage offers industry-leading government translation services that help government agencies support their clients and tackle cultural and linguistic barriers that prevent community integration. In addition, we prioritize compliance, confidentiality, security, and efficiency, allowing agencies to protect sensitive information, meet their goals in serving their communities, and obtain the highest degree of public satisfaction.
Interested in learning more? Contact us or request a quote here.