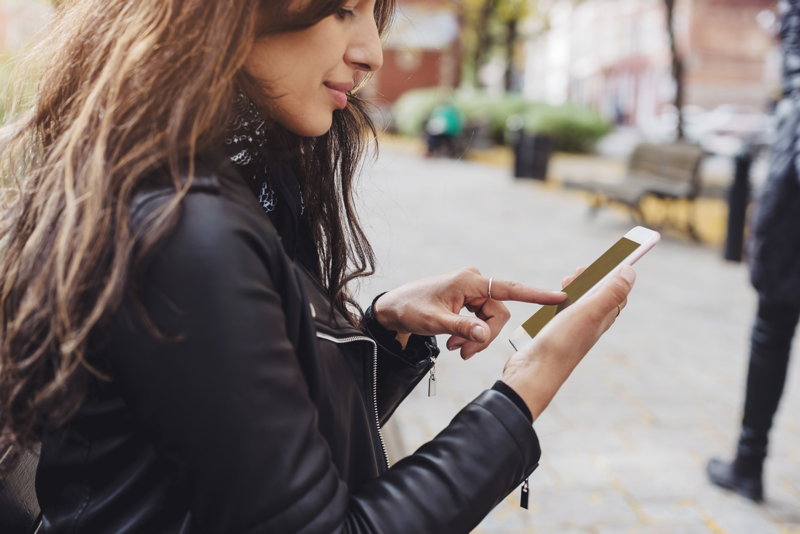 Why Google reviews are important AND how to leverage them to improve your business.
Originally Posted On: https://zurvia.com/blog/google-reviews/why-google-reviews-are-important-and-how-to-leverage-them-to-improve-your-business/
For local or small businesses, Google (and other search engines) are usually the first point of contact with the general public and potential customers. With Google's review feature, star ratings, and reviews automatically pop up as part of the basic Internet search. Without even having to click or go to a separate page, users can see the info about your business as well as other customers' ratings and experiences.
For all of these reasons, it's crucial to have your Google business page set up. Make sure your page is up to date with your location, hours, contact info and with some hi-resolution photos of your business or products. It's also important to have it linked to your website as well. Having a good online presence is vital for business growth and long-term sustainability in our technology-based society.
Why Google (online) reviews are Important:
Positive online google reviews (and others) create trust and credibility for a business. More and more people are using platforms like Google, Yelp, and Facebook to look for businesses and services. Other customers' reviews lend credibility to a company since the reviewers are not directly benefiting from posting an opinion or review – as opposed to traditional marketing and advertising coming from the company saying positive things about themselves.
A recent study showed that 97% of customers looked online for local businesses in 2017. Customers aren't just looking for information, they are specifically looking for reviews and feedback about a company. Over 50% of customers looking online were looking for reviews, while only 34% were seeking deals and discounts (source). The average user looks at seven reviews before trusting a business – which is why it's so important to have multiple reviews on every platform (source).
Potential customers use review sites, especially Google reviews, and Google searches at all parts of the process. Some use them early in the research and decision-making process, while other consumers use it at the end to confirm their decision on which company to use or which product to buy.
Even more than finding your business, reviews help push customers to purchase or to take action. 89% of customers make a purchase within a week of visiting a review site and 29% make a purchase within the same day (source). Multiple positive reviews also increase SEO and website rankings in local searches, allowing your page to be seen by even more potential customers.
It's important to have a continual flow of new reviews being posted as 77% of consumers think reviews over 3 months old are no longer relevant. One of the best ways to get reviews for your business is to simply ask! Over 68% of customers have left a review after a business asked them to (source).
While gathering reviews is important for a business, it's important to get them from real sources. Utilizing tools and companies that gather and manage reviews from real customers can be a great asset for any business. Paying for straight reviews only gets a company fake reviews created by fake customers or bots. It's also not good practice to have employees write reviews or have one person create different accounts to write multiple reviews. These comments will most likely be filtered out, and do not provide any actual or helpful insight to the business or to other potential (and real) customers.
How to utilize google reviews:
Getting google reviews is only the first step of the process. Customer reviews are only worthwhile if they are utilized correctly for maximum profitably and improvement. There are multiple ways a company can use ratings and reviews to their advantage. Not only do authentic reviews provide feedback and insight to companies, they can also be used as part of other marketing and promotional projects.
First and foremost, getting reviews for your company helps create a solid online presence. Potential clients and customers are using different avenues to find your business, so it's important to have a presence on every platform. For example, if you only have reviews on Facebook, customers who use Yelp might never see them, or your website. Spending time and money on an amazing website is only useful if people are convinced to visit it after seeing your company through a Google search. Utilizing all platforms is important for the highest online visibility.
When you ask clients for a review, explain to them why feedback is important and necessary for your business. Once you have reviews it's important to show gratitude and respond to comments and feedback. Doing this shows potential clients that your business cares about them and their experience even after the service was completed or the product was purchased. A few simple words of thanks and an invitation to return is sufficient for most comments. It's important to sound sincere, not a canned or response that you use multiple times. Also, it's helpful to not sound overly formal or robotic, it's easy to get overly formal in text, so try to keep it warm and friendly.
Sadly, not all google reviews will be positive. No matter how great a business is run or how competent employees are, there will be dissatisfied and disgruntled customers. There are multiple ways to handle a bad review, but the most important thing to do is remain professional. Ask them publicly on the platform to contact you directly or say you will contact them in a direct message. Keep the details of the situation private and try to resolve the situation amicably. If the situation has a good outcome, ask the customer to edit or update their review and share the positive outcome.
Reviewing feedback from previous customers (positive and negative) is a great way to improve business protocols and practices. Comments are especially helpful if they are specific about their experience or mention employees by name. Companies pay big bucks for consumer insight into their companies – reviewers are giving it to you for free, so make sure and show them genuine appreciation. It's not uncommon for business to give small discounts or freebies to customers for glowing reviews that offer valuable insight. It's important to never offer incentives for reviews, but only offer a gift after the fact. Incentives for reviews violates every platform's policy and will get the comments/ratings removed immediately and potentially penalize the company.
Filtered Reviews:
Unfortunately, not every comment or bit of feedback will end up on Google or Yelp. These platforms have algorithms that weed out reviews that are fake, contain spam, contain personal or identifying information, or violate the terms and conditions. Sometimes they are filtered out because there is a URL in the comment, multiple reviews were written from the same device, or a bunch of reviews were created on the same day for the same business, or the poster hasn't made a lot of reviews yet. These are usually signs of fake reviews, or spam. The algorithms were originally designed to help companies, but sometimes even genuine reviews get filtered out. Studies have shown that the filtered results don't affect a company's overall ranking, but it can still be frustrating especially for small companies or new businesses (source). Fortunately, there are a few things that companies can do to still utilize these reviews.
On Yelp's website, the "not recommended" or filtered reviews can still be seen if you know where to look. At the bottom of the reviews there is a section that says, "other reviews are not currently recommended." Clicking on that section allows the user to see all the reviews that were filtered off the main page.
Google's filtered reviews cannot be accessed or seen once they have been removed. A good practice for each business is to screenshot and save images of all the reviews on their page as they come in. If the review is later filtered out, the company still has a record of the review, rankings, and comments.
Since these algorithms are automated, reviews and posts that were filtered out cannot be reintroduced to the page, even if they are genuine and helpful. Even though they aren't showing up on Google or Yelp, companies can still use them to analyze their business and implement them as a part of a bigger marketing strategy.
Reposting Reviews:
Great online reviews shouldn't be kept hidden but should be celebrated and shared. The more people who know about your excited customers the better. It's important to make sure that reposting and sharing is calculated and deliberate, so it's useful and not just the same information in multiple places. Google reviews can be reposted and shared on social media, in print materials, in promotions, general marketing projects, email campaigns, and on your company's website.
The key with sharing reviews and reposting comments is to make sure that the content is valuable and unique, not just a copy and paste to multiple platforms. Duplicate content is filtered out and removed by Google, Yelp, and other websites. If a user writes the exact same comment on multiple rating sites that would be considered duplicate content and will most likely be removed. It's important to ensure that your customers are writing original reviews, so they will be more likely to appear on the website.
Before you repost or reprint a customer's full name, information, or shared photos, it's important to ask them for permission. This process doesn't have to be elaborate, but it might be helpful to explain where you are planning on reposting or reprinting their comments or reviews. It can also be helpful to explain why using a customer review will be beneficial, or the importance of good feedback to your business.
The goal of sharing reviews and posting customer comments for marketing purposes is to create unique content that will be interesting and eye catching to users. For this reason, it's important to not cross post your content, but cross promote by tailoring each post to its respective platform. Cross posting is simply copy and pasting the exact wording and format to Facebook, Instagram, your website, emails, etc. Cross promotion involves sharing the same information, in this case a customer review/comment, but in different ways. Using different wording, highlighting different parts of a review, and incorporating different graphics, are just a few ways to successfully cross promote content.
Many other companies are using customer feedback as a marketing tactic so it's important to make sure your content stands out from competitors. For example, "We just got a five-star review" with a link to yelp is an extremely common social media post. Honestly, this is not very exciting content and will not catch the eye of a potential customer. Customizing each post is a great way to make it stand out. Thanking the reviewer by name and commenting specifically on the service they utilized or the product they bought is a great start. Accompanying images of the happy customers are great additions to print materials. Another option is to highlight specific things the reviewer mentioned about an employee, the service, or product. If you do it strategically, an option some companies have utilized is posting a resolved complaint. The originally low rating is attention grabbing and gives you a chance to explain how you handled the situation and resolved the issue. There is no perfect way to share ratings or reviews, but a good rule of thumb is to put yourself in your customers' shoes. If you were looking as a customer would it be eye catching or attention grabbing?
Conclusion:
Online marketing and review platforms are the way that most customers are finding local businesses. Without utilizing these websites and pages, it's almost impossible to maintain or grow a business. Gathering google reviews is only useful if a company can strategically use them to expand their business. Implementation of rankings and reviews in marketing is a great way to establish credibility with potential customers. There is not a one size fits all approach to utilizing Google and Yelp reviews for business improvement. Each company needs to be creative and find how their customers' feedback can be an asset to their business and utilized as a valuable tool.