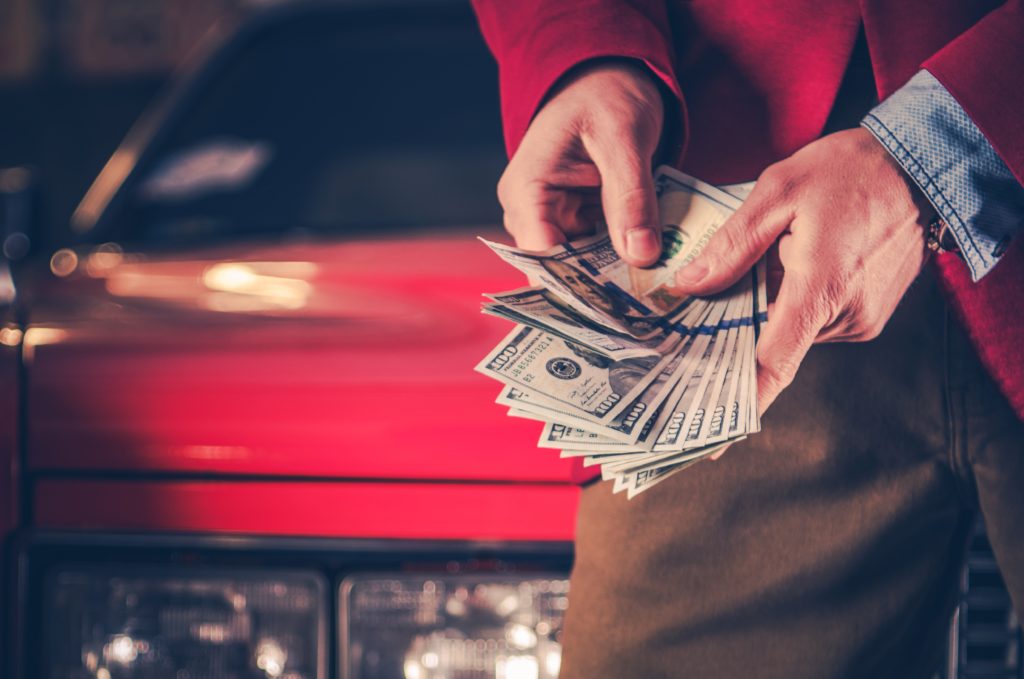 Cash for Junk Cars NJ: What Do I Do with My Totaled Car?
Originally posted on https://www.cashcarsbuyer.com/cash-for-junk-cars-nj/
Auto repairs cost more today than ever before. According to the U.S. Bureau of Labor Statistics, the average auto repair job costs 60 percent more in 2019 than it did back in 2000.
As a result, many auto insurance companies are choosing to consider cars "totaled" in the aftermath of accidents. They're finding that many cars damaged during accidents aren't worth fixing up based on the total loss formula.
Did your insurance company just tell you that you have a totaled car on your hands? Getting rid of it by working with a company that provides cash for junk cars in NJ might be your best option.
Selling your totaled car to a cash buyer like Cash Cars Buyer will give you the money you need to buy a new car.
There are also other options to consider. Here are several things you can do with a totaled car.
Collect Insurance Money for It
If your car had total coverage on it at the time of your accident, one of the first things you might want to think about doing is calling your auto insurance company about it.
Your auto insurance company can help you determine if your car is, in fact, totaled. They'll have it inspected at an auto repair shop to see how much damage it sustained.
If they find that your car was totaled, they will then take a look at how much your car was worth prior to your accident. They'll offer to pay you that amount—minus your deductible—for your totaled car.
As long as an insurance company makes them a halfway decent offer for their totaled car, many people jump at the chance to collect a check this way. But it's not always the best option.
For starters, most insurance companies will not extend a fair offer to customers for totaled cars. They'll usually make a lowball offer to them and force customers to drive a hard bargain if they want to collect more money.
They'll also sometimes force customers to pay a third-party appraiser to offer an appraisal on a totaled car. This works out in some instances when an appraiser determines that a car is worth more than an insurance company says it is. But this is not always the case, as an appraiser could very well agree with an insurance company's valuation of a totaled car.
It's why accepting an offer from an insurance company for a totaled car shouldn't be the only option you consider. You could be leaving a lot of money on the table by taking a check from your insurance company and signing your totaled car's title over to them.
Fix It Up Yourself
Hiring a mechanic to work on a car that's been involved in an accident can be very expensive. There are some mechanics that charge upwards of $80 to $100 per hour to work on cars.
This is part of the reason why so many insurance companies are considering cars totaled these days. In theory, many "totaled" cars can be repaired. But the cost associated with hiring a mechanic and paying for auto parts is too much for many insurance companies to stomach.
Are you pretty handy when it comes to cars? Or do you know a mechanic who is willing to provide you with cheap labor?
If you answered "yes" to either of these questions, you may want to think about taking your totaled car and working on it yourself. If you know what you're doing—or know someone who does—you might be able to get your totaled car up and running again.
This is not usually an ideal solution for anyone who has a totaled car that's on the newer side. You might be asking for trouble if you try to fix up a totaled car that's worth tens of thousands of dollars on your own.
But insurance companies have a habit of totaling cars that are on the older side simply because they're not worth much anymore. In these cases, you may be able to get away with doing repairs on your own without involving the insurance company.
Find a Private Buyer for It
Your insurance company just made you an offer for your totaled car that seems way too low. You don't know the first things about fixing up cars and can't find a mechanic willing to work on your car for cheap.
Now what?!
Before you start panicking about what you're going to do next, consider trying to find a private buyer for your car. If you have a somewhat desirable make and model car, you might be able to sell it to a private buyer—even in its current condition.
Prior to trying to find a private buyer for your vehicle, you will need to take certain steps to obtain a salvage title in the state of New Jersey for it. This will let buyers know that they're investing in a car that's been totaled in the past.
But if you're willing to put some effort into it, you can get more for your car than you would be able to get through your insurance company by selling it on your own. Just keep in mind that you will have to do some heavy lifting if you choose to take this approach.
Sell It to a Junkyard
From the outside, your totaled car might look like a heaping pile of junk. But believe it or not, there is a ton of value inside of it!
Even if your car isn't aesthetically pleasing at all, there are about 30,000 parts in it—and each one can be removed and sold for a profit.
If you know your way around a car, you might have some luck "parting it out" on your own. But that can take a long time and require too much labor for the average person.
Instead, you may want to think about selling your totaled car to a local junkyard. They'll pay you for it and worry about stripping it of its valuable parts.
One issue you may run into with this option, though, is that most junkyards will try to give you next to nothing for your totaled car. You may have to spend weeks and even months calling around to different junkyards to get a good deal for your car.
Donate It to a Good Cause
Are you OK with giving up your totaled car for no money?
There are lots of organizations throughout the state of NJ that will accept your totaled car as a donation. They'll pick it up directly from you and provide you with the paperwork you'll need to use your donation as a tax deduction.
This option obviously isn't going to be for everyone. Not everyone can afford to give up their main vehicle without being compensated for it.
You also need to be careful about which organization you trust to take your totaled car off your hands. There are some organizations that are more trustworthy than others.
As you've seen so far, there are so many different ways to get rid of a totaled car and get rewarded for it in one way or another. From working with your insurance company to working with a charitable organization, you won't have too much trouble finding someone to take your totaled car.
But your best option is still to work with a company that specializes in offering cash for junk cars in NJ. Cash Cars Buyer, in particular, can provide you with a long list of benefits that you won't receive if you go with another option.
When you call on Cash Cars Buyer for help, we will:
Set you up with a quote for your totaled car on the spot
Make sure that we provide you with a higher offer for your totaled car than you would get elsewhere
Come to your home or business and take your totaled car away without any hassle
Direct deposit cash for your totaled car immediately after taking possession of it
Help you avoid the scams that often come along with working with other companies offering cash for junk cars in NJ
Selling a totaled car to Cash Cars Buyer is fast, easy, and convenient. It's why you should strongly consider doing it if you're trying to decide what to do with a totaled car at the moment.
Get Cash for Junk Cars in NJ Today
Figuring out what to do with a totaled car can be a challenge for many people in New Jersey. Outside of dealing with the physical and psychological impact of a car accident, you also need to try and make a smart decision as far as your car is concerned.
Let Cash Cars Buyer make life a lot easier on you by offering you cash for junk cars in NJ. We promise to make the process simple and get you the cash you deserve for your totaled car.
Give us a call today if you're trying to find the best way to unload your totaled car.