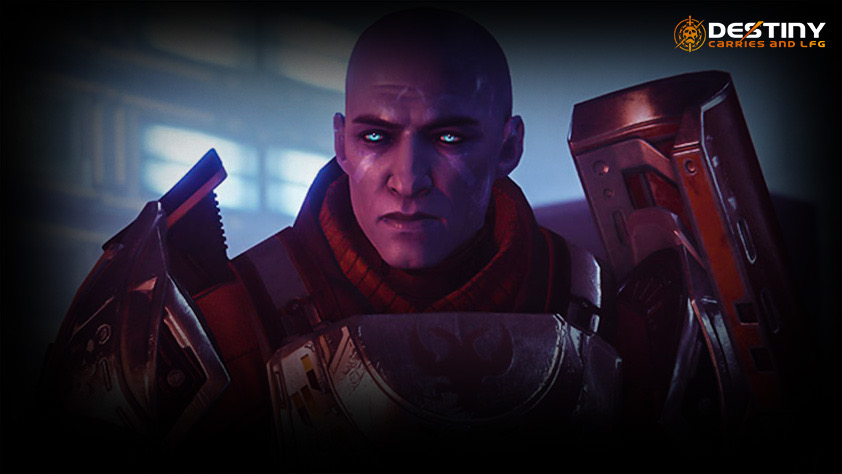 Why Destiny 2's Season of the Worthy Might Be the Most Epic Game You Play This Year
Photo From Bungie.net
Originally Posted On: https://www.destinycarrieslfg.com/blog/the-top-things-to-expect-from-destiny-2s-season-of-the-worthy/
Destiny 2's Season of the Worthy is set to launch this month, and we are ready to get hunting. There will be new gear, new weapons, more PvP, and other fantastic new content. Best of all, the Trials of Osiris are set to make a return a few days after the season launch.
If you're ready to launch into Season of the Worthy, you don't have much longer to wait. But for now, take a look at what we can expect from the new season of Destiny 2.
Start Date
The tenth season of Destiny 2 is set to release on March 10, 2020. If you want to wrap up any Season of Dawn material before you dive into the new season, you had better plan on some marathon gaming days. Bungie has been pushing the new season content for a few weeks now, and the release will only spur that on.
Of course, this timeline has been affected somewhat by the COVID-19 outbreak, just like everything else in the world. But the team at Bungie has been working hard to build an infrastructure to enable employees to provide support for Season 10 safely from remote locations. As of this writing, the launch date is still set for March 10, 2020.
Promise Of PvP
One of the big things we can look forward to with this new season of Destiny 2 is more PvP. Many people have shared fond memories from the Trials of Osiris endgame in Destiny 1. We'll talk more about it in a moment, but the Trials of Osiris are set to return and, with them, the PvP action we're all craving.
PvP may also be getting some extra attention in areas of the release outside the Trials of Osiris. It remains to be seen how this might be implemented, but we look forward to finding out!
New Season Pass
As with all seasons of Destiny 2, there will be a new season pass for Season of the Worthy. You don't have to purchase the season pass if you want to save the money. But taking the free route is going to mean it takes longer for you to get all the features of the game.
If you purchase the season pass, you're likely to get weapons like Season of Dawn's Symmetry and Season of the Undying's Eriana's Vow immediately. But if you choose to go the free route, you'll have to play up to level 35 or so to get access to these weapons. Of course, this is speculation, but it would follow the pattern of previous Destiny seasons.
New Munitions
One of the best things Season of the Worthy promises is new exotic munitions.
Season of Dawn was the first content run for Destiny 2 since House of Wolves not to recycle old content. And based on everything we know, Season of the Worthy is on track to duplicate this feat.
All-new content means new munitions with more exciting features than the recycled ones we've seen before. But if you have an old favorite, don't worry; Bungie isn't moving away from using recycled content entirely. But given that Season of the Worthy is the lead-up to the reportedly legendary Season 11, we may see some exciting setup material.
New Story Missions
Of course, with any new season comes new story missions. And while we won't know until March 10 what missions we'll have, we do have some hints. Twitter user Ginsor has leaked some hints about a deep, gravelly voice speaking to the player, referring to them as an old man, and telling them that while the Tower sees them as a god, he only sees a thug, a murderer, and a betrayer.
So the question becomes who is the old man, and who is the voice? Some speculate that the old man is Rasputin and the voice speaking is Osiris, while others say the old man is a Guardian and Osiris is speaking to them in the future. Still others wonder if the old man could be the Traveler or if the voice could be a reflection of the player themselves.
New Gear Rewards
Some of that all-new content will also show up in new gear rewards. Season of Dawn brought us the Exotic Titan Chest and Line in the Sand. These had great AoE perks and some other fantastic features that we loved playing with.
With Season of the Worthy, we can expect to see even better gear drops. Budgie has promised that Season 11 will be something truly spectacular. And while Season 10 will be wonderful in its own right, the extra special gear to prepare for that season will be something to look forward to in Season of the Worthy.
Trials Of Osiris
And, of course, the big thing every Guardian is excited about is the return of the Trials of Osiris. The first season of these trials brought us some of the best community highlights we've ever seen. Now, even newer players will be able to experience the awesome moments that can happen in the Trials.
The Trials of Osiris are set to launch three days after the Season of the Worthy launch on March 13, 2020. If you have clips from the Destiny 1 Trials of Osiris, be sure to share them on Twitter with the hashtag #TrialsReturns. Bungie will be giving you and your fireteam a Movie of the Week emblem if your video is selected for their favorites roundup for TWAB.
Get Ready For Destiny 2'S Season Of The Worthy
Destiny 2's Season of the Worthy promises to be an amazing tenth season for the game. Expect to see new gear and weapons that you can get early access to with the new season pass. And most excitingly, gear up for the Trials of Osiris launching March 13, and good hunting, Guardians!
If you'd like to read more about all things Destiny, check out the rest of our site at Destiny Carries and LFG. We are the top Destiny LFG platform for fireteam building. Check out our services today and never fight alone again.