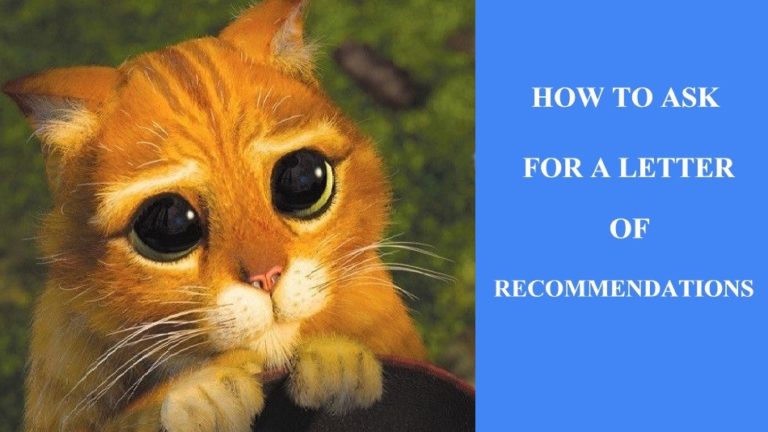 3 Outstanding Email Templates (Request for a Recommendation Letter)
Originally posted on https://blog.emailpreviewservices.com/3-outstanding-email-templates-for-requesting-a-letter-of-recommendation/
A strong letter of recommendation can often be the difference between securing a course or job and not.
Imagine two near-identical candidates applying for a position, both with very similar academic scores and achievements – one, however, has a glowing personal letter of recommendation from a college professor and the other does not; who would you go for?
From a prospective employer's or college admission office's perspective, that letter of recommendation acts like social proof; it lets them know that there is a person behind those grades who have at the very least found one professional educator happy enough to vouch for them.
Far too often people think that their personal statement or covering letter is enough to inject a personal element into their application and forego the letter of recommendation, but they are worlds apart.
It's the difference between someone telling you that they scored a goal from the halfway line and a trusted member of society saying, "I was there, and I saw xxxxx score a goal from the halfway line."
It's why we trust reviews far more than we trust adverts, so think of your letter of recommendation as your own personal academic Amazon review.
Hopefully you will now be starting to understand just how important securing a letter of recommendation is.
The next hurdle many of us face is beating ourselves up for not being more memorable or worrying that we didn't make a big enough impact during courses.
We start to second guess ourselves – Does the professor even like me? Did I come across well during the course? What about that paper I turned in that wasn't great? Does the professor even know who I am?
Yes, this is when crippling anxiety and self-doubt rears its ugly head and it is perfectly understandable – what you are asking for is personal and just enough outside of the confines of the standard student-professor social structure that it is uncomfortable and awkward.
That's why email is without a doubt the best route to go. Rather than standing in front of your professor like a quivering, stammering wreck, you can take your time and craft a composed, mature and professional email that is far more likely to generate a strong letter of recommendation.
Before we move onto the templates, it's worth taking the time to think carefully who you will be asked to write your letter of recommendation and why.
Obviously, if you have a strong connection with a particular professor who thinks highly of you, then it's a no-brainer. Many students fall into the trap of targeting the professor with the biggest reputation or most academic clout but that isn't always the best route to take. Firstly, that professor may only have a passing knowledge of you, secondly, it's likely that many students will be chasing them for their own letters of recommendation.
I'll leave you with this cautionary tale of a now long retired college professor who was internationally renowned in his field.
Every year hundreds of students would clamor to secure his letter of recommendation to add a bit of fame to their applications. Being the kind-hearted soul that he was, he found it difficult to refuse any request, even from those students he barely knew.
Faced with the prospect of writing several hundred letters of recommendation every year he simply formatted a standard letter of recommendation template that was generic enough to cover any student and simply added the name of the student. Obviously, when hundreds of letters of recommendation are submitted with identical wording from a famous name it doesn't take long for institutions to realize, they probably aren't worth the paper they are printed on.
So always go for some personal connection, however small.
Email Template 1 – The strong relationship.
Subject: Friday presentation & Letter of recommendation
Hi Dr. Richards,
I wanted to invite you to the A/V club presentation on Friday afternoon. It starts at 2 pm in the A/V lounge and it would be great if you could make it and tell us all of the ways we are doing it wrong! Ha-ha.
Also, it would be amazing if you would agree to write a personal letter of recommendation for my application to medical school.
No other professor has had such an impact on my time here or been as instrumental in my academic development.
I know how incredibly busy you are at this stage of the semester, so I don't want to take up too much of your time. Could we schedule some time to quickly talk through what I need and any advice you have for me about my application.
Thank you so much, Dr. Richards and I hope we see you on Friday afternoon!
Many thanks,
John Bravo
Email Template 2 – The You've definitely seen me in class but might not remember my name
Subject: Request for Letter of Personal Recommendation
Dear Professor McCoy,
I'm Tabitha Smith and I've been your student in biochemistry this year. I've found your class both challenging and immensely rewarding; in fact, your influence has spurred me on to continue studying in the Biochemistry field.
It would be invaluable if you would agree to write a letter of recommendation to accompany my applications for grad school.
No other professor has the depth of knowledge or credentials in Biochemistry that you possess, and I believe that your opinion would be highly valued by admission boards.
I can forward you my personal statement, CV and any other relevant material for you to review or if you would prefer, we could schedule a time to talk in person.
I appreciate how valuable your time is and of course completely understand if you are too busy.
Thank you for your time,
Tabitha Smith
Email Template 3 – The I'm painfully shy, sat at the back of the class and haven't spoken to you all year
Subject: Letter of Personal Recommendation for Peter Parker
Hi Dr. Connors,
I take your Genetic Biology class. You may have a hard time placing me as I sat at the back of your class and tend not to speak out very often. Please don't confuse my chronic shyness and social struggles with disinterest, I think my grades over the year can attest to how hard I've worked in your class and my love of genetics.
I am currently in the process of applying to medical school where I plan to continue my studies and hopefully eventually specializing in genetic research.
If possible, I would like to request a personal recommendation from you to include with my applications. Your passion for genetics has been an inspiration over the past year and I can think of no one more qualified to add their opinion of my academic potential.
Would it be possible to schedule some time this week so I can give you my CV and personal statement for you to look over?
Sincerely,
Peter Parker (Genetic Biology)
When writing your email to request a personal recommendation it's important to keep it short, polite and humble. Remember, you are asking your professors to do you a favor that they are under no obligation to agree to.
Nobody likes feeling taken for granted or underappreciated so make it personal, thank them for their teaching, mention how much you've gotten from their class and give them a reason why their recommendation is important to you – you're far more likely to get a positive response if you make them feel that they are your number one choice.
Finally, no matter what response you get always follow up with an email thanking them for their time and consideration. It may be enough to sway those who have said no but more than anything academia is a very small world and a good reputation counts for a lot. Your professor may have turned you down because he never writes letters of recommendation to avoid conflicts of interest because his sister sits on the board of admissions at a popular school.
Here are two templates to help you reply in a professional manner. Also, don't forget to check the email previews.
Response to Letter of Recommendation Email – When the answer is yes
Subject: Thank you
Dear Professor McCoy
Thank you so much for agreeing to write my letter of recommendation. I'm delighted you have agreed and want you to know how truly grateful I am.
Please let me know when would be convenient to schedule a quick meeting with you.
Have a wonderful day,
Tabitha Smith
Response to Letter of Recommendation Email – When the answer is no
Subject: Thank you for your consideration
Dear Dr. Connors,
I just wanted to say thank you for taking the time to consider my request for a letter of recommendation. I completely understand the number of demands placed on your time during the academic year, so I really appreciate you taking the time to respond.
Taking your class has been a wonderful experience for me and left me with a lifelong love of genetics.
Sincerely,
Peter Parker