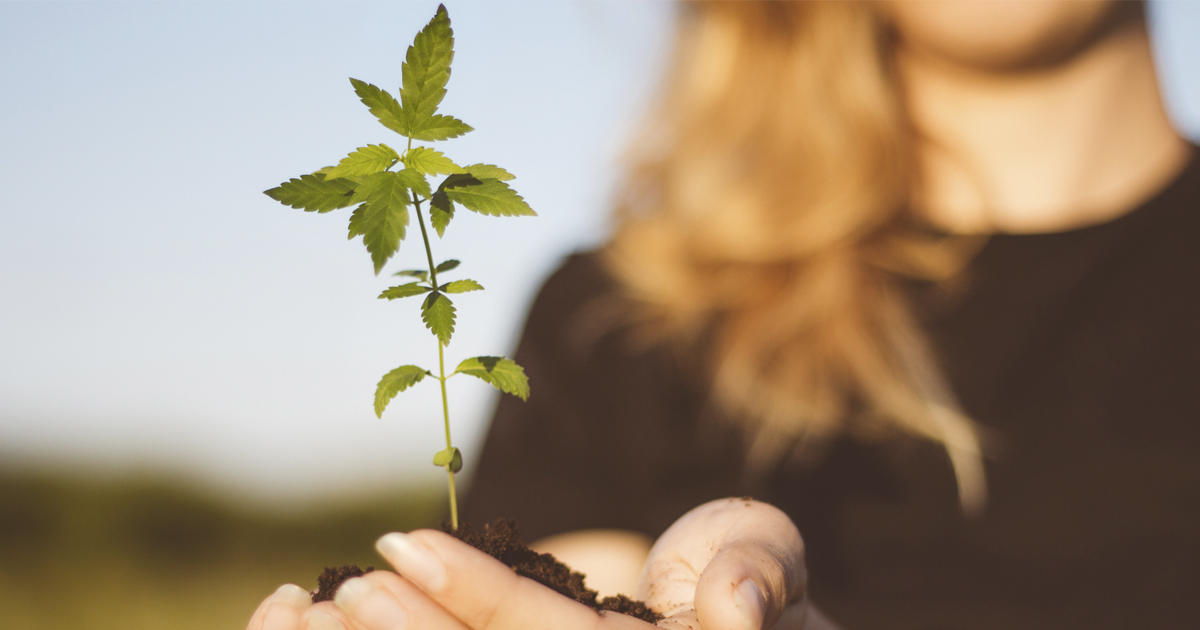 The Future of Cannabis Is Female
Photo from Getty Images
Originally Posted On: https://zenleafdispensaries.com/blog/future-cannabis-female/
Several states passed legislation to legalize and regulate medical or adult-use cannabis during 2021. Thirty-five states plus the District of Columbia permit consumers to consume legally purchased cannabis. More than one million Americans now live in states with legal or medical cannabis, and 2021 was a record-breaking year for the US cannabis industry.
Investors funneled nearly $13 billion into the industry throughout the year, more than three times the amount invested in 2020. Consumers purchased around $1 million worth of cannabis products on five specific days of the year – April 20 (the unofficial cannabis holiday), the Friday before Labor Day, the two days surrounding Thanksgiving, and the Thursday before Christmas. Experts estimate that the cannabis industry will be worth more than $90 billion by 2026.
Men have traditionally been known as the most frequent consumers of cannabis1. They are therefore targeted more strongly in product development and advertising than any other cannabis consumer demographic. However, surveys and clinical data that measure cannabis use often fail to accurately represent the number of women who consume cannabis. [1] This is largely because women are more reluctant to disclose their cannabis use for fear of stigma [2] (especially if they have children). Yet research from 2021 shows that men are quickly losing ground to women in terms of cannabis consumption.
Women now comprise one of the fastest-growing consumer segments in the industry and make up approximately one-third of buyers. Women are also directly involved in the cannabis industry as business owners, high-level executives, and leaders of online cannabis communities designed specifically for women. [3]
Cannabis Trends Among Female Consumers
Photo from Getty Images
Women held 38.8% of the US cannabis industry market share in 2021, compared to 36.6% the previous year. Enterprise software company Akerna reports that 27.35% of female consumers are under 30 years old, and 29.4% are between 30 and 40 years old. [4]Although all cannabis consumers greatly benefit from safe, legal access to cannabis, female customers particularly appreciate the ability to shop at retail stores that offer lab-tested and carefully regulated products. Women can now peruse large inventories of top-shelf products featuring detailed descriptions of their cannabinoid levels and terpene profiles. They also welcome assistance from trained Cannabis Advisors, also referred to as Budtenders or Medtenders, to help them choose the right strains and products to meet their unique needs.
Cannabis Product and Consumption Preferences
Numerous studies show that women have different cannabis consumption preferences than their male counterparts. More female consumers than male consumers use cannabis for medical purposes. These include alleviating the symptoms of anxiety, depression, PTSD, and insomnia, so they often select low-potency products with low THC and high CBD. Women also tend to be younger and heavier consumers than men, experiment with more product types, seek a wider variety of effects, and choose more specific occasions of use than male consumers. In a recent survey by Brightfield Group, eight of ten women report using cannabis before bed, and 45% report that their cannabis consumption has increased due to the stressors of the COVID-19 pandemic. [5]
Largely due to its reputation and accessibility, cannabis flower remains the most popular product choice for consumers of all genders [6], and women increased their cannabis flower purchases by 2.4% in 2021. After flower, women purchase cannabis cartridges and vape pens most often. Women over the age of 60 spend around 29% of their cannabis budget on flower, while younger women spend around 34% of their budget on this type of product. Pre-rolled joints are also favored due to their ease of use and portability, especially among novice smokers.
Cannabis Marketing for Female Consumers
Photo from Getty Images
Among women in Generation Z (born in 1997 or later), year-over-year sales grew more dramatically than any other cohort at 151%, followed by Gen Z men at 118%. Due to shifting public attitudes and preferences, many brands now tailor products specifically to canna-curious women with sophisticated brand design and marketing. Just as cannabis products have significantly increased in quality, cannabis product packaging has become more compact, discreet, and visually appealing – but this this does not indicate that female consumers simply purchase products with the prettiest packages.
Women are more likely than men to conduct research on brands, strains, and products to make strategic purchasing decisions. They also tend to choose socially conscious brands that align with their values and favor brands that emphasize patient education and dedicated customer support services.
Female Representation in the Cannabis Industry
When you hear "the future of cannabis is female," this refers to not only growing consumption and market presence but also the availability of job positions for women in cannabis-related fields. Although men continue to make up a larger share of business owners, executives, and employees in the cannabis industry, many entrepreneurs recognize this gender gap and are attempting to close it by being more inclusive.
The research team at MJBizDaily produced the 3rd Edition of the Women & Minorities in the Cannabis Industry Report. This report includes data from multiple government agencies and their own surveys to evaluate gender and racial diversity in the industry. This data focuses on Colorado, Massachusetts, Nevada, and Ohio specifically but reflects current changes in the industry that can provide insight into the entire nation.
Business Owners
According to the research, 19.9% of national cannabis businesses are owned by women. Nevada is the only state with a higher ownership rate for women in cannabis companies than the ownership rate for all businesses in the broader economy. [7] Lack of access to sufficient capital poses a serious obstacle for women looking to enter the industry.
Applications for medical cannabis dispensaries and licensing fees may easily surpass six figures, not counting operational costs, and few entrepreneurs can cover these expenses without investors. Older, white men traditionally dominate financial networks, and breaking into this group can be incredibly challenging for women. The investors that can afford to start a new company are often less likely to invest in a business proposal submitted by a woman than one from a man. If they do locate investors, cannabis businesses owned by women receive less funding than those owned by men, as well as fewer resources in the form of mentorship and guidance.
Business Executives
The percentage of women in executive positions within the cannabis industry spiked from 26.9% in 2017 to 36.8% in 2019 then fell to 22% in 2021. The national average for women executives is 29.8% in all US industries and 22.1% in the cannabis industry.10 Previously, the percentage of female executives in the cannabis industry was outpacing that of the wider economy. However, industry experts believe that this change results from competitive markets that favor businesses with men in ownership and leadership roles. The sectors of the cannabis industry with the largest portion of female executives are testing labs (59.3%), consumption lounges/events (48.1%), wholesale cultivators (40.1%), ancillary service providers (39%), and medical or recreational retail stores (33%). Women hold less than 5% of executive positions in cannabis-focused investment firms, half the number of such positions held by women in financial services.
Employees
Photo from Getty Images
Compared to the 46.8% national average of US businesses employing women, the cannabis industry contains 41.9% women in general employment positions. The most common sectors for women are retail stores (51.6%), ancillary service providers (49.5%), testing labs (48.4%), wholesale cultivators (46.9%), and vertically integrated businesses (41.3%). [8]
It is important to note that this data was compiled during the COVID-19 pandemic, which likely caused these figures to fall below what was expected. In general, women of all industries left the workforce in massive numbers due to the closure of schools and child-care facilities, and some women in the cannabis industry likely left the workforce at higher rates than those in other industries.
Female-Focused Cannabis Communities
As women continue to increase their cannabis consumption, the demand for educational resources has skyrocketed. Many women with healthcare providers who discourage cannabis [9] as a treatment option for different medical conditions value the opportunity to speak with other like-minded women experiencing the same issues.
Female-centered online cannabis communities like High There help to empower women with the information they need to make the right choices, whether they are brand new to the world of cannabis or experienced users. This platform features a wealth of resources, including articles on various cannabis-related topics, discussion boards for users who experience specific health issues, product reviews, and expert advice from medical professionals. Female members on High There often report using cannabis either as an alternative treatment or in combination with other therapeutic options to manage their health concerns. These can include pain from severe menstrual cramps, menopause, and endometriosis.
The Future of Women in the Cannabis Industry
As cannabis becomes more accepted and legalized throughout the nation, women are finding a place for themselves in a traditionally male-dominated industry. Although women still face obstacles to entering the cannabis industry, women in leadership roles are running some of the most successful and influential cannabis brands in the nation. Female business owners and their teams aim to redefine outdated business practices, introduce a new group of thoughtful leaders, and build an inclusive industry open to women and minorities. They demonstrate a commitment to their communities as well as their companies and have exceeded industry expectations nearly every step of the way.
This has not only encouraged more women to enter the industry [10] but has also given skeptics solid proof that investing in women-run brands pays off. Today's consumers want to support brands they believe in, and female cannabis consumers are more inclined to purchase products from companies that place women in decisive roles [11]. Ultimately, the cannabis industry can only reach its fullest potential by ensuring their companies accurately represent their target client base, from entry-level employees up to high-level executives and owners. Growing legalization efforts can help level the playing field, as can investors who are willing to make space for innovative leaders.
Shop Zen Leaf to Support Women in the Cannabis Industry
Zen Leaf and Verano are immensely proud to have a strong female presence company wide.Our lab team scientists, who monitor every plant during its lifecycle to confirm cannabinoid and terpene content and ensure patients receive the highest quality products, are predominantly women. Women serve as cultivators, Customer Care  Representatives, managers, and receptionists across all 50+ Zen Leaf dispensary locations.
We are amplifying our female team members at Verano and Zen Leaf all month long on Instagram, make sure you follow us to join in our celebration of women in the cannabis space. And, if you're ready to be a woman in the weeds with Zen Leaf, apply to any one of our open positions today.