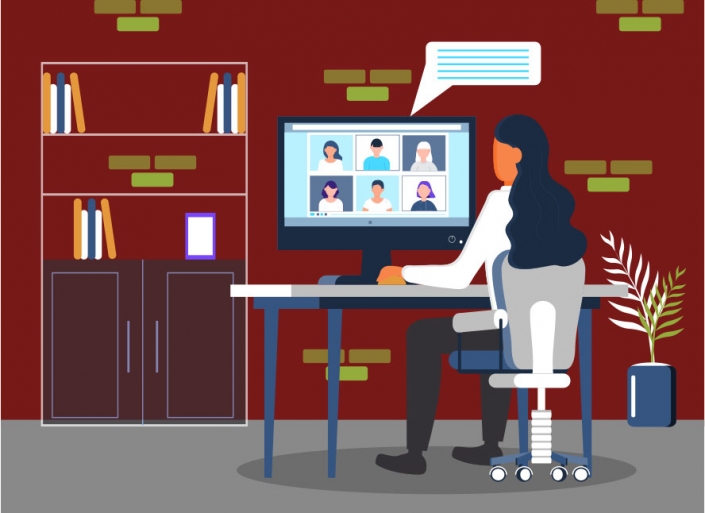 WHAT'S UP WITH 5-DAY CHALLENGES?
Image from ingimage
Originally posted on: https://nufiremarketing.com/whats-up-with-the-5-day-challenges/
Marketing is hard. In today's world, it can be even more difficult. In the current crowded environment, where anyone can put out their information and consumers feel inundated by advertisements, getting your marketing information to the customer can seem impossible. Even if the advertisement or marketing reaches the customer, having that information sink in can be all but impossible.
One trendy solution is the "5-day challenge." These unique efforts, which combine teaching with marketing, have become one of the go-to options for numerous businesses. What's going on with these challenges, and should you consider a 5-day challenge for your organization?
What's Up with 5-Day Challenges?
How do they Work?
These challenges, which don't actually have to be five days, are an effective way to present your company as the expert in a given field, creating brand awareness while also expanding your potential client base.
A 5-day challenge is simply a series of classes, tutorials, or steps, presented by you, that helps the participant build their skills and expertise in a certain area. Because they are often business-focused, the challenges usually center around marketing, client development, process improvement, and other important subjects.
Essentially, these challenges are broken into five segments (or six or thirty or however many you prefer; five is just a popular choice), each delivered on a day-to-day basis. They often consist of simple tasks that introduce a topic, expand on the topic, and give viable solutions to the problem.
To help you better understand the challenges, here are a few examples of a 5-day challenge:
Kelly Leonard, a TV and podcast host and business expert,
created a 5-day challenge titled "LinkedIn Hacks to BOOST Your Bottom-line."
The challenge consisted of:
Day 1: Get Visible
Day 2: Know Your Network
Day 3: Share an Update
Day 4: Who's Looking @ You?
Day 5: Help Someone
Another challenge, this one created by Chris Gardener, a business mentor for the self-employed, offers "The 5-Day Business Challenge To Increase Productivity." This program consists of:
Day 1: Learn What a Reactive Work Situation Looks Like
Day 2: Learn What a Proactive Work Situation Looks Like
Day 3: Start Monitoring Your Reactive Moments
Day 4: Organize Your Reactive Moments into Categories
Day 5: Delegate, Organize, or Delete — Never Postpone
Both of the above examples deliver clear, small, simple steps, each one coming on a daily basis. At the end, the 5-day challenge is concluded by a business pitch or a call-to-action of some kind.
Why are Challenges Effective?
The overall effectiveness of a 5-day challenge will depend on many factors, but they are often successful because they offer an engaging, interactive way for potential clients and customers to connect with your business. This connection is usually much deeper and sustained than a connection created by traditional ads.
When complete, a client has spent roughly two to ten hours (depending on the nature of your challenge) interacting with your business or being guided by you, the expert. Clients find challenges fun, useful, and engaging, which creates a deep connection between you and the customer.
Tips for Creating a 5-Day Challenge
There are numerous strategies, but overall your challenge should be simple and delivered in a clear, step-by-step platform. Each day should build on the previous, working towards a specific desired goal. This goal, should be laid out in the title.
The title could be the most important single aspect of your challenge, as it will influence how many people participate. Make your title heavy on action and activity. Don't just create a simple, non-descriptive title "5 Day Accounting 101 Challenge," or "5 Day Challenge for Better Health." Instead, use good verbs. Better titles would be "Build Your Understanding of Business Accounting in Just 5 Days," or "Reduce Your Blood Pressure in 5 Days." These titles give a better description and are more enticing to potential customers.
A good title is only the start. The 5 day challenge gives you a chance to showcase your experience and knowledge. To demonstrate your skills, and keep people interested, make sure the information is delivered clearly, with proper, logical progress from one day to another. It should not seem random, but instead should progress from one day to another in a stream-like fashion.
Create the Right Marketing Path for your Business
If you are interested in learning more about 5 day challenges or other unique marketing efforts, contact our team today. We can help develop a challenge that helps build a client base to keep you profitable for years to come!