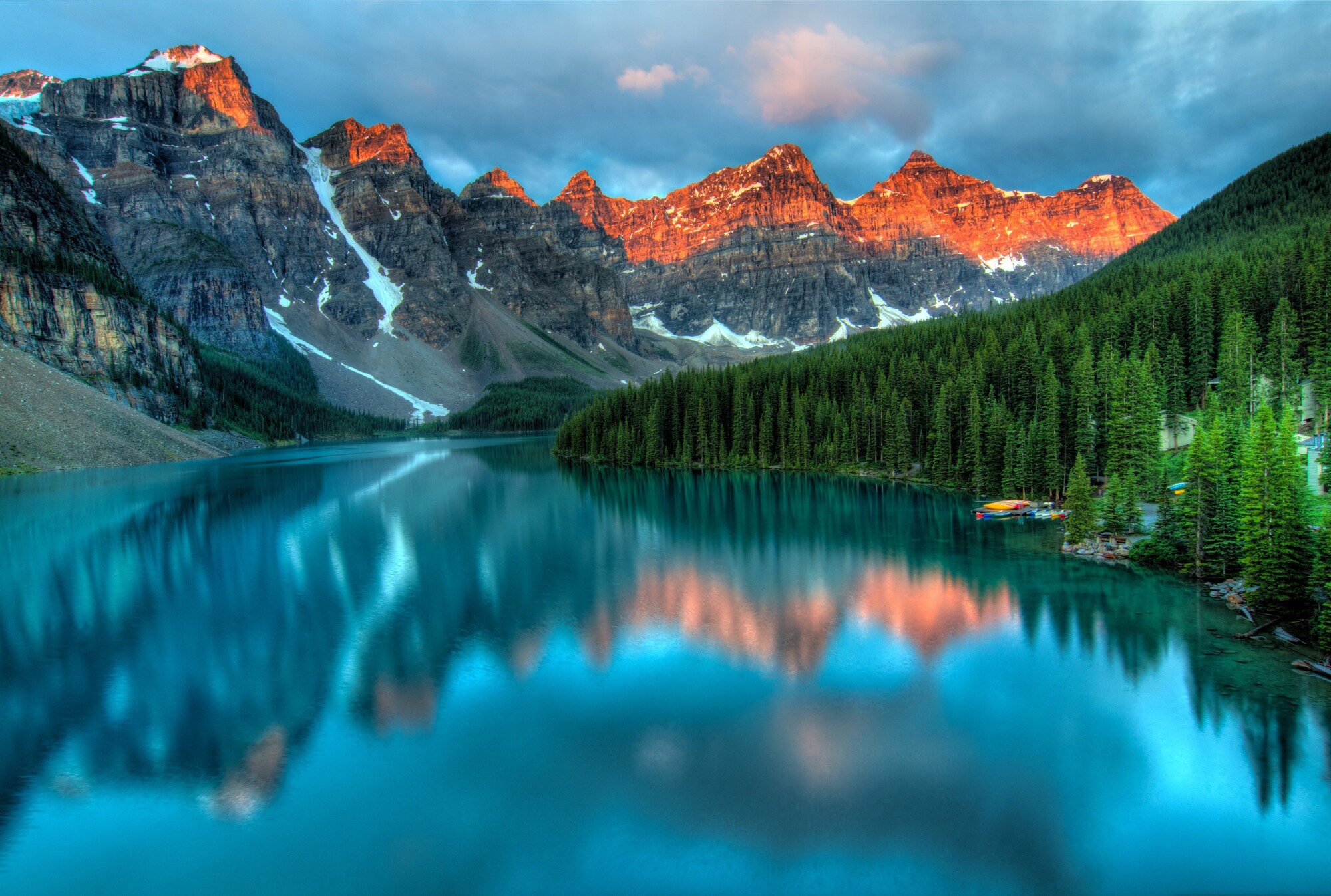 What You Need to Know About Canada Living
Are you planning to move to Canada and explore what the country has to offer? For a country known for over-polite and friendly people, Canada is a great place to live in. It also ranks among the best countries for immigrants due to its diverse employment opportunities.
When the phrase Canada living comes up, think about beautiful sceneries, good health systems, and good income. The country boasts cosmopolitan, safe, clean, multicultural, and friendly cities.
To enjoy your stay in Canada, you need to understand the cost of living and hidden gems in the country. A little research will help you know the ins and out of the country. In this guide, we'll cover seven important things that can influence your life in Canada. Keep reading to find out!
Cultural Mosaic
French and English are the only official/national languages spoken in the country. Though most citizens speak English, the two languages help facilitate all government services. You'll find most French speakers in the country residing in Quebec.
Canada boasts diverse cultures brought by immigrants from different parts of the world. In fact, multiculturalism is key to the Canadian identity and politician scene. You won't feel pressured to associate yourself with any cultural group like the US.
Surprisingly, over 40 members of the Canadian Parliament were born outside the country. The local municipal councils and provincial governments also celebrate cultural diversity.
The country is built on mutual respect for other people's cultures. That's one of the reasons Canada ranks at number one in terms of quality of life.
A Country with Four Distinct Seasons
Canada ranks as the second-largest nation in the world with diverse climates. Its northern part is very cold, with the summer season lasting less than two months. Most of the country's population resides near the southern border, characterized by warm weather.
On Canada's West Coast lies Vancouver, which has a rainy and temperate climate. Expect rains almost half of all winter days and more sunshine in the summer in Vancouver.
Toronto boasts a continental climate with cold and snowy winters and warm and humid summers. In other parts of the country, the climate is varied. It's thus wise to check the weather conditions for the area you intend to visit.
Lucrative Job Market
Canada offers lots of employment opportunities in different fields like other developed countries. However, it can take time to look for and apply for a job. You should thus plan accordingly to ensure your stay in the country turns out well.
Carry adequate funds to push you through the first unemployed months. You should also be open to non-career jobs as you plot your next employment move. Adapt to the Canadian resume format when sending applications, network, and be proactive.
Attend job fairs in the city you're residing in to meet potential employers. You should also sign up for job alerts and use an employment agency to help you with the search.
Credit-based Economy
Like the US, Canada is a credit-based economy and a first world. Expect to use a credit card to buy items and repay the owed amount at the end of your credit card billing cycle. With your first credit card in the country, you can pay for minor expenses like groceries or phone bills.
A credit score or credit rating is crucial for your finances when moving to Canada. Financial institutions will use the credit score to determine your loan repaying ability.
You may also be asked for a credit report when you get a mortgage or loan from the bank. Canada real estate companies will also require one before renting or selling you a house/apartment. Speak with a real estate expert from cameronmiller.ca for guidance on finding a home with or without credit.
Tax Levied at Different Levels
Learn the basics of filing income tax/benefit returns as a new resident of Canada. The tax authorities will no longer consider you a newcomer after your first tax year in the country.
Canada's decentralized federal system allows taxes to be levied at different levels. Depending on your employment terms, you may qualify for a tax refund at the end of every fiscal year. Sales taxes vary with the province and are charged at the point of sale.
You qualify as a Canadian resident for income tax purposes once you establish your residential ties in the country. The tax authorities will mandate you to sign up for a social insurance number for taxation purposes.
Your Home Country Driving License is Allowed
You can use a driver's license issued in your country of origin for up to 90 days. The license validity depends on the province you're residing in. Beyond that, it's important to get a valid driver's license in the country.
Check with the licensing rules that apply to your province before applying for the license. You should also get a valid copy of your driving history from the vehicle licensing authority of your home country. The report can help you apply for a new Canadian license and obtain driving insurance.
Universal Healthcare System
Under Canada's universal health care system, basic healthcare services are free of charge. The system relies on taxes paid by the citizens.
Each territory and province has its own health insurance plans to cover healthcare services. However, these health insurance plans don't cover prescription medicines, dental treatment, and physiotherapy. You'll need supplementary or private insurance to settle these expenses.
Your expenses on private insurance plans will depend on the coverage, health history, and place of residence. Your age, number of dependents, and deductible will also affect this amount.
Need Articles on Canada Living?
Take on Canada living with the bits of information provided in this guide. Good luck finding more exciting jobs, education, or leisure opportunities in the country. We hope that this article was highly informative and entertaining to you.
Read our blog for more insightful articles like this one. Our platform relies on data-driven analysis to help clients scale their content creation campaigns. Sign up for more of our content to enjoy professional writing and results-focused content.