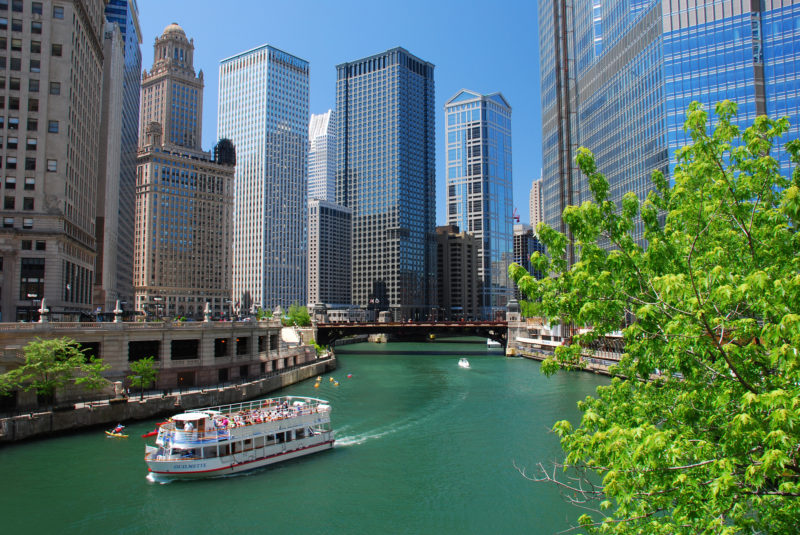 Here Are the Best Places to Live in Chicago
Originally posted on https://chicagoapartmentplace.com/here-are-the-best-places-to-live-in-chicago/
When you're looking for places to live in Chicago, your options are seemingly endless.
With over seventy neighborhoods all with their own unique identity, there is sure to be a place for every tribe to have their own space.
But if you're unfamiliar with the neighborhoods of Chicago, you may have no idea which neighborhood to make your home.
Do you want to live with the wealthy sugar daddies of Gold Coast? Or spend way too much money on drinks to be seen in River North? Are you looking for an artist collective to help you with your new novel? Or long for nights of standup every day of the week?
Whatever your interests, there is a home for you in Chicago. Read on to learn about ten of the most well-known neighborhoods in the city.
Lakeview is situated right where you think it is, next to the lake. It has a great mix of housing that is relatively reasonably priced and it is a very popular neighborhood for young professionals.
All of these areas have access to the CTA trains, but Lakeview is especially great for getting into the city for work since the Red, Purple, and Brown lines all run through Lakeview.
Parking in Lakeview is typically street parking only, but it's not known to be a neighborhood that is particularly difficult to find a spot in.
Within Lakeview, there are two great sub-neighborhoods to go out in.
The first is Wrigleyville, home to the famous Wrigley Field. In this neighborhood, you will find excellent bars and food.
Another sub-neighborhood is Boystown which is the most LGBTQ-identified neighborhood in the city with a secondary, much smaller concentration, in Pilsen.
If you are looking for the hottest clubs in the city complete with plenty of sparkle and live drag queen performances, then this affordable neighborhood is a great place to move.
In this writer's opinion, Lincoln Park is the best neighborhood to live in the city. It's one of the oldest communities in Chicago and its beautiful history is written in the architecture of its restaurants, shops, and bars.
It's a very high demand area to live in with many people waiting to meet "the one" before they are able to afford rent with the perks of a dual income.
Lincoln Park is served primarily by the Fullerton CTA stop where both the Brown and Red lines run regularly. The Purple line also offers express service at Fullerton to help people get into the Loop quickly during rush hour.
Next to Lincoln Park and Gold Coast lies what many like to consider one of the most historic places to live in Chicago. It has incredible fine dining options and some of the most classic venues in the city like the Second City Comedy Club.
The location is extremely close to the Loop allowing residents to get downtown easily and home in time for happy hour.
West Loop is not primarily known as a place to live. Instead, most people go there for the best fine dining and art galleries in the city on their birthdays or for other special occasions.
But if you can afford to live in this area, all your friends will be begging to pre-game at your house before going out for a night on the town.
It's a melting pot of high-end cuisine and beverages from every ethnicity imaginable. The area is served by the Green, Pink and Blue lines. In addition, a Metro commuter train is nearby in Union Station.
Logan Square
On the way to the O'Hare airport on the blue line lies a stop called Logan Square. This artsy neighborhood is an up and coming area that many artists and recent graduates are moving into.
The area is known for its restaurants, art scene, breweries, arcade-bars, and pop-up bars. It's a very exciting place to live since many of the businesses are constantly changing their offerings, coming up with new, exciting dishes to try.
Pilsen
Pilsen is the most transitional neighborhood in Chicago. Its revitalization efforts are ongoing with investors scooping up apartments as others open new bars and restaurants in the area.
Pilsen was traditionally not the safest neighborhood, but today it's considered a reasonable place to live. Just make sure you keep an eye out if you're walking home from the train late at night.
Since Pilsen is not yet all-the-way revitalized in the way Logan Square is, you can often find better deals on housing in this area.
It's also home to an incredible arts scene bringing many EDM and LGBTQ events to the neighborhood. But you won't find many sparkling drag queens at those events. The scene is much more understated.
Wicker Park is very close in identity to Logan Square. But although it's one of the oldest neighborhoods in the city, the revitalization efforts in the area have created an entirely different identity for the area.
With more bars and restaurants than most of its surrounding areas, the population of Wicker Park swells every evening as young people Uber or Lyft there for dinner and drinks.
If you are looking for places to live in Chicago in this area, you should consider what kind of businesses will be surrounding your unit. There are many late night venues in this area.
Don't let this nightlife scare you off if you have small children. Wicker Park also has great parks, shops, activities for children, and access to the 606, a well-manicured raised bike path the unfolds across the city. People have been raising families there for generations.
Finding Places to Live in Chicago
There are so many different places to live in Chicago that everyone should be able to find a neighborhood they want to call home.
The biggest things you have to consider is what area you need to be in to get to work on time, how often you plan to go out for dinner or drinks, how often you will be going to shows, and what level of interaction you want with your neighbors.
If you're ripe to move and looking for a place, check out some of our units today.