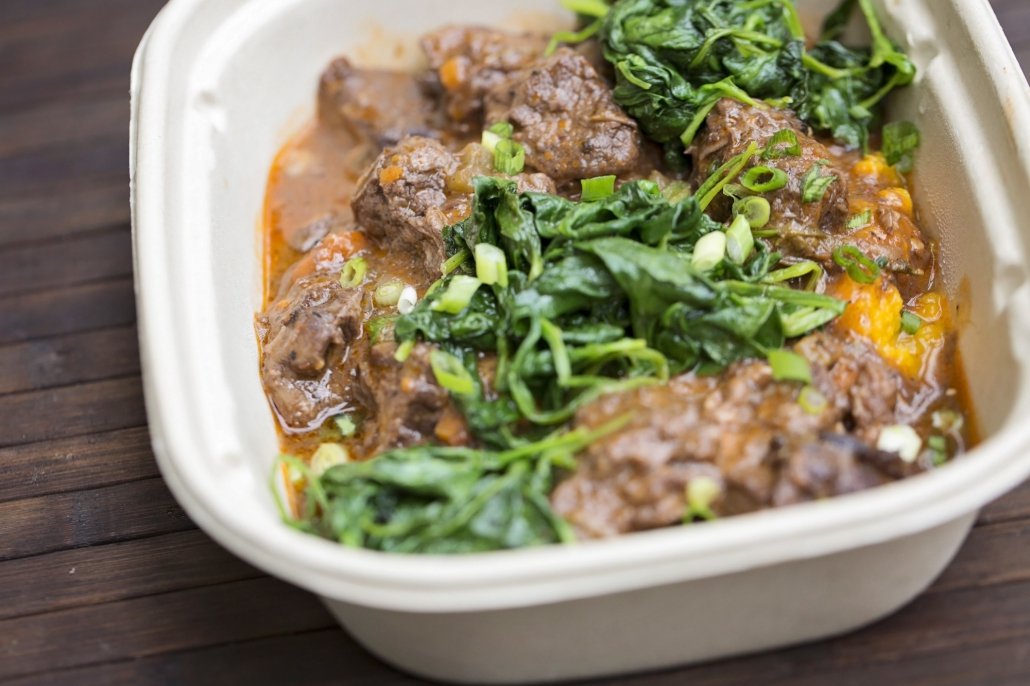 What Types of Food are in a Keto Meal Delivery Service?
Originally posted on https://leantasty.com/what-types-of-food-are-in-a-keto-meal-delivery-service/
More and more people are going on the keto diet to lose weight. Why is that? It works. Over 20 studies prove the keto diet can help you lose weight.
The keto diet is a high-fat and low-carb diet; 70%-80% of the keto diet consists of fat, 10%-20% protein, and 5%-10% carbohydrates. With such a strict diet, you can't decide last minute to eat out during your busy days. Fortunately, there is a takeout alternative. A keto meal delivery service can deliver fully-prepared, delicious, and keto-friendly meals to your door, so you don't even have to cook! But what kind of food can you expect in your keto meal service? We'll break down our menu types and the different foods we offer.
General Keto Menu
If you're new to the keto diet or want more variety, our general keto menu includes a diverse selection, as well as new, delicious experiences with each meal delivery. Here are some of the ingredients you can expect.
Meat
We try to include meat in every order. While protein isn't the largest staple in the keto diet, it's essential you get enough protein and meat in your diet. Since the keto diet is high in fat, we focus on providing fatty meats to ensure you meet your minimum amount of fat content. Expect to see plenty of red meat such as beef as well as pork. In addition, you'll also receive lean meats such as chicken. Chicken provides the protein you need and other vitamins and minerals such as phosphorus, selenium, niacin, and vitamin B6.
Fish
As well as meat, you'll see plenty of fish in your meals. Fish contains essential monounsaturated and polyunsaturated fats you need for the keto diet, such as omega-3 and omega-6 fatty acids. Expect to see plenty of salmon, trout, tuna, sardines, mackerel, and herring in your keto meal delivery packages.
Eggs
Eggs are both a great source of protein and fat. A serving of eggs has seven grams of protein, five grams of fat, and 1.6 grams of saturated fat. Expect to find hard-boiled eggs in your deliveries, as well as scrambled eggs incorporated into many meals.
Cheese
Cheese is a dairy product high in fat. This helps make up the required fat content in your diet. The fat in cheese also boasts several health benefits. Cheese contains saturated, polyunsaturated, and monounsaturated fat, each of which helps improve our health. Keep in mind, different types of cheese have different fat content. Cheddar, provolone, Colby, and Swiss cheese has some of the most fat while American, feta, and mozzarella have some of the lowest amounts of fat. Expect to find the high-fat cheeses in your meals compared to the lower fat cheeses.
Seeds
Seeds are a great source of fat. Many seeds, such as pumpkin seeds, have saturated, polyunsaturated, and monounsaturated fats. You can expect to find pumpkin seeds and other healthy seeds in your meals, either ground up or as a garnish.
Nuts
Nuts are also high in fat and protein. A serving of almonds contains 14 grams of fat and 6 grams of protein. Since almonds are high in these nutrients but low in calories, they can help reduce belly fat. Expect to find plenty of almonds in your keto meals, especially ground up and mixed with the food. You'll also find peanuts and pistachios.
Veggies
There are plenty of fun ways to incorporate vegetables into your keto meals. Veggies are an essential part of the keto diet, for their concentrated source of vitamins and minerals, and while they can be a chore to prepare or eat, expect the veggies in your keto meal delivery to be fresh, ready, and creative.
For starters, low-carb veggies are used as a substitution for carbs. Cauliflower rice, or ground-up cauliflower, is used as a replacement for traditional grain rice. You'll get a serving of veggies in your meal and you won't be able to taste the difference between the cauliflower and the rice.
Other fun ways keto meal delivery services mix in veggies is by sautéing them, flavoring them with keto-friendly glazes and sauces, and classically roasting or steaming them as a side dish.
Lifestyle Menu
Do you want something more exquisite from your keto diet? Bold and flavorful meals such as fajitas, jambalaya, and tacos are available and keto-friendly! A keto meal delivery service will prepare these meals so they're just as tasty as the original.
Here's what you can expect.
Zucchini Spaghetti
Remember how we mentioned that there are veggie-alternatives to carbs? Meet the zoodles, also known as zucchini noodles! Zucchini is put through what is called a spiralizer, which cuts the zucchini in long, thin strands similar to spaghetti noodles. Expect the keto delivery meal service to add in some meat and veggies with keto-friendly sauce.
Carb-Less Tacos and Burgers
If there's no carb alternative, throw out the carb and stick to the good stuff! That's what a keto delivery meal service will do for your tacos and burgers. For burgers, expect to receive a huge chunk of beef (or chicken for chicken burgers) with toppings such as cheese, and extra veggies such as tomatoes and mushrooms. If you prefer tacos, there's no need for the shell. You'll receive the sautéed beef, whole grain or carb-alternative rice, and keto-friendly salsa.
Vegan Meals
A vegan diet already requires great care and curation, but vegans can take advantage of the keto diet, too. Allow keto meal delivery to help. Here's what's included in a vegan keto meal delivery service.
Vegetables
All vegan meals start at the core of plant-based food: vegetables! From cauliflower rice to grilled and roasted veggies, and even Asian stir-fried vegetables, there are many ways to get your veggie fix in.
Whole Grain or Carb-Alternatives
Since the keto diet only allows for only few carbs, the keto meal delivery service will measure your carb intake to ensure you're receiving the daily recommended carb intake satisfiying keto diet needs.
Expect to see brown rice and even whole-grain noodles in your vegan keto meals.
Sign Up for Keto Meal Delivery Today
Do all of these foods and meals sound delicious? Signing up for keto meal delivery is easy! We prepare all the meals and deliver them to your door. Register with us today!