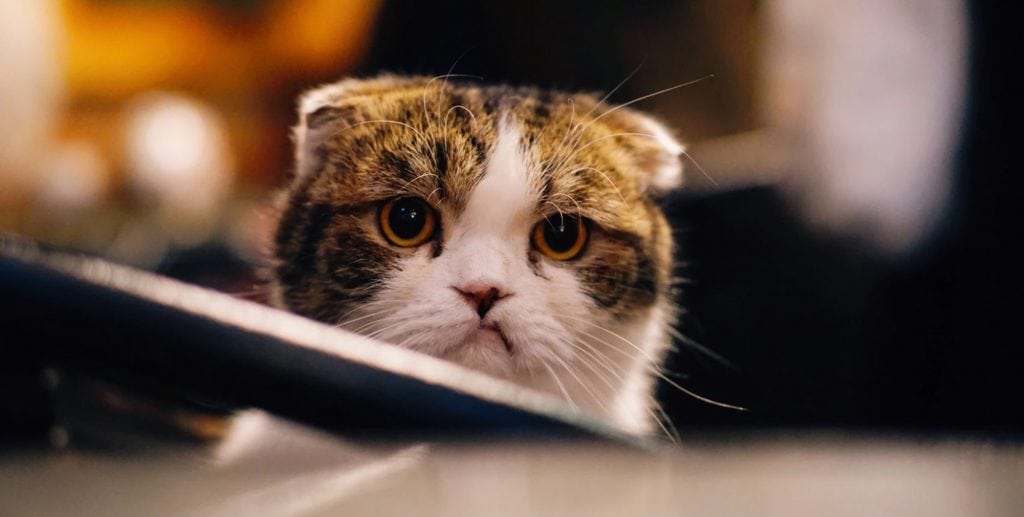 What Steps Should I Take When My Instagram Engagement Is Dropping?
Originally posted on https://www.socmedsean.com/what-steps-should-i-take-when-my-instagram-engagement-is-dropping/
If you depend on social media platforms like Instagram as your marketing platform of choice, then you know how critical dropping engagement numbers can be for your brand. It can be frustrating and confusing because you've resisted the temptation of shortcuts and spam but still end up on the losing end.
If you have been there and seen the daily drop in the numbers, then you know the feeling. It's like anger, mixed with panic, sprinkled with frustration. Many of us head for Google for answers and start typing things like:
Why is my Instagram engagement dropping off?
How do I get my Instagram engagement back?
What can I do to keep my Instagram followers engaged?
How do I know if Instagram has shadow-banned me?
Why aren't my Instagram followers engaging?
Unfortunately, there are a lot of articles, but not a lot of answers. Instagram is a notoriously fickle social network and they make changes and even ban accounts without any real rhyme or reason. And it's not like you can just pick up the phone and get answers from Instagram support.
Unfortunately, if you are seeing drops in engagement, it's going to take hard work, time, and patience to get things going again.
So…roll up your sleeves and let's get cracking!
If you want to get your Instagram engagement back to healthy levels, the tips below will help you get to the root of the problem and then work on what you need to do in order to improve your Insta engagement numbers, as well as preventing the same debacle from happening again.
Engage your squad to get your Instagram account going again
Something to note is the fact that according to a recently published study, everyone who's on Instagram has been having problems with low engagement numbers since May 2019. Engagement numbers have been down by as much as 44% during June. The study only measured the values for posts appearing on feeds but not Instagram Stories.
So if your brand has been experiencing unusually low numbers during this period…well, it's not just you. Maybe you just need to get your crew together and have an engagement party to get those likes, shares, and comments going again.
Let's look at a few aspects you need to pay attention to when your Instagram engagement numbers are declining.
Steps To Follow When Your Instagram Engagement Is Down
It's not the end of the world if you find that your engagement numbers are slipping. Also, it does not necessarily mean that you've done anything wrong.
However, having said that, there might be room to improve a few aspects of your Instagram campaign. Below are several things you can do to alleviate the engagement drought.
Step 1 – Post relevant and quality content
Quality of content is critical to any social media platform and more so with Instagram. As more and more users adopt Instagram as their photo-sharing channel of choice, you have to up your game and ensure that your photos are worthy of attention.
Make sure your Instagram posts are in alignment with your audience expectations.
Now is a good time to audit the posts on your feed and make sure that they align with your brand and have high-quality imagery. It's a good idea to make sure that future posts are thoroughly analyzed before being updated on your feed.
Don't just post anything. Have a strategy, understand your audience, and give them photos that resonate with them. For instance, my wife and I recently started a new travel blog and we created an Instagram that goes with it.
On that account, we share our trip photos, recommendations of places to stay, and ideas for things to do while visiting a destination. We work hard to stay on topic, because that is what our audience expects.
If your account is a travel account, it's likely that photos of your pets at home aren't going to perform as well. If you usually post about food and recipes, then posts about your kids might not strike a chord with your followers.
It's not that you can't post off-topic photos, just be prepared that they might not get high engagement numbers.
Step 2 – Don't forget to add an actionable bio
Perhaps the only place you can add a link on Instagram right from the start is your bio, so don't let it go to waste.
If you haven't done it already, make sure that you add a link to your brand home page, your most helpful blog post, or any other resource that your audience might find of value.
The Flatlanders In Instagram account makes it clear that the profile is about travel and has a website link.
Of course, there are options to add URLs to stories once your Instagram business account has more than 10k followers. But, the bio is something that is accessible to everyone, and it makes sense to optimize your URL and add CTAs to draw in further engagement.
If your account does have the ability to add URLs to stories, then most certainly take full advantage of it.
Step 3 – Avoid weak captions
Captions are an important cog in the Instagram content machinery. Many brands think that just vivid imagery will get the job done, but captions are equally essential to get maximum engagement.
Make sure that your caption is strong and aligns with the photo.
This is also where you can be creative and add more personality to your brand image.  Think through your caption.
Does it compliment the photo? Does it add a humorous note that your audience might enjoy? Does it align with the overall communication tone and voice that you use on other channels?
Photos don't have to be long and windy (although it does appear that Instagram likes long captions). Try differing caption lengths and styles and find the ones that work for your audience.
Be deliberate in your captions and they will help your photos get noticed in search, while potentially sparking engagement with your current audience.
Step 4 – Resist The Temptation To Artificially Inflate Your Numbers
Sites like Fiverr are tempting when your engagement numbers are down, because they advertise the ability to quickly buy likes, comments, and follows. DON'T do that.
All you are going to do is pollute your hard work of building an organic audience and fill your follower list with a bunch of bot accounts. Trust me, Instagram knows when your engagement or following suddenly spikes and they can be brutal in their locking of Instagram accounts.
Just be patient and take the time to organically increase your followers and comment/like their posts.
The more followers you have engaging with your posts by liking them, the more you'll attract users who'll do the same. However, it's crucial to do this in moderation as the aim is to get other people to also engage with your posts because they find it credible enough.
Step 5 – Use Calls-to-Action In Your Posts
Calls to action can be used to direct people to something specific you want them to do, like clicking a link or tagging a friend. When done right, CTAs can effectively redirect a lot of traffic to where you want.
The downside with CTAs is that if you are not going to be creative with it, you might just appear pushy and not a lot of people are going to appreciate that. The key is to offer them value for interacting with your content.
Spend time writing good captions that really inspire your audience to engage with your post through a like or a comment.
Step 6 – Stick to optimal Posting Times
Posting times are critical on Instagram to draw optimal engagement numbers, and they vary across niches and geotags. This means that there is no "right time" to post that works for all brands.
You can find optimal times to post for your niche online with a little research. Sprout Social has come up with a comprehensive guide on Instagram posting schedules that can help you.
Step 7 – Don't repost old content
Unless it's part of an occasional #throwback or other themes, reposting old content does not do your brand (or your engagement rate) any favors. The best method to keep followers happy would be to come up with fresh, high-quality content that aligns with your brand that you know people are going to enjoy.
Don't make your Instagram followers yawn by re-posting old photos.
Throwback Thursday posts are fine occasionally, but don't just keep re-hashing the same old content over and over. It's a path that will lead people to unfollow your account.
Step 8 – Post stories and videos
If there is one type of content that can increase engagement and significantly help marketing efforts, it has to be video. Owing to the availability of faster internet, video has become the prime choice for engagement as far as marketers are concerned.
Video generates more comments and views than images for a brand. Stories, which are videos that have a short lifespan, have also been a revelation as far as engagement numbers are concerned at bringing in high numbers on the platform.
Take the time to create fun Instagram stories that catch your audience's attention. Ask them questions and post polls. Add interactive elements to your Instagram stories and your audience will engage.
Step 9 – Avoid Too Many Sponsored and Product Posts
While putting up an occasional sponsored post is good for engagement, too many would erode credibility and result in your audience losing interest with your feed. The same goes for product posts as well.
People are looking at brands on Instagram to provide a more personal experience regarding their own business rather than just pushing their products.
Step 10 – Interact with your Followers
One reason why people follow brands on social media is because they get to communicate with them as well as address issues they have quickly and promptly. It is vital that you find the time to respond to a few of your followers on your feed if not all of them.
Be sure to engage with your Instagram audience. When they ask questions, answer them.
This shows your followers and the people reading that you care about what people think of your brand which can improve your brand's reputation.
Understanding The Strategic Use of Hashtags
Hashtags are of paramount importance when it comes to expanding your Instagram reach. Improper use of hashtags can also be a reason why your account seems to have declining numbers when it comes to engagement. There are a few instances when hashtags can go wrong.
Banned or restricted hashtags
Some hashtags are overused to the extent that posts using them can actually be shadow-banned. Needless to say, you shouldn't use them on your post even if they seem relevant.
A few of them are #adulting, #dogsofinstagram, #parties, and #valentinesday.
Avoid repeated hashtags
Another aspect you need to look out for is repeating hashtags on every post. Most marketers simply copy-paste their tags on every post they upload. This can definitely lead to shadow-bans as of the last few updates.
Repeating the same hashtags, even if they are legitimate, on several posts can be bad for your Instagram account.
More Solutions
If you've already tried those to no avail, here are a few more tips that you can look into to solve the glut with engagement plaguing your Instagram account.
Keep calm for a few days. Take a break and relax.
One way to reset shadow-bans on your account that can work is stepping away from your account for a few days or sometimes weeks. This is not very easy to do, especially when you have a brand account, but sometimes when all else fails, this can work.
Post to your personal account
If you have a personal account that you can use instead of your business account, then you should use that instead for a bit. Let your brand or business account rest for a few days and just post some personal photos, instead.
Read and Understand Instagram's Terms of Use
Instagram is pretty single-minded when it comes to their terms of service. Taking another look at it is a good idea to make sure that you haven't done anything that isn't in accordance with it.
Conclusion
Instagram engagement can sometimes be a fickle mistress – it's not easy to get it right all the time. There are several reasons that your brand may not be doing well on Instagram, and sometimes, it might not even be something that you did or didn't do.
These tips can help you out when it comes to getting better engagement, but you should remember that there are no quick fixes. It will take a few days for results to show. The key is not to be disheartened and keep at it even if the results don't show up immediately.
Do let us know in the comments if they worked for you, and share strategies that you use to get your Instagram engagement back on track.
Cheers!
–Sean