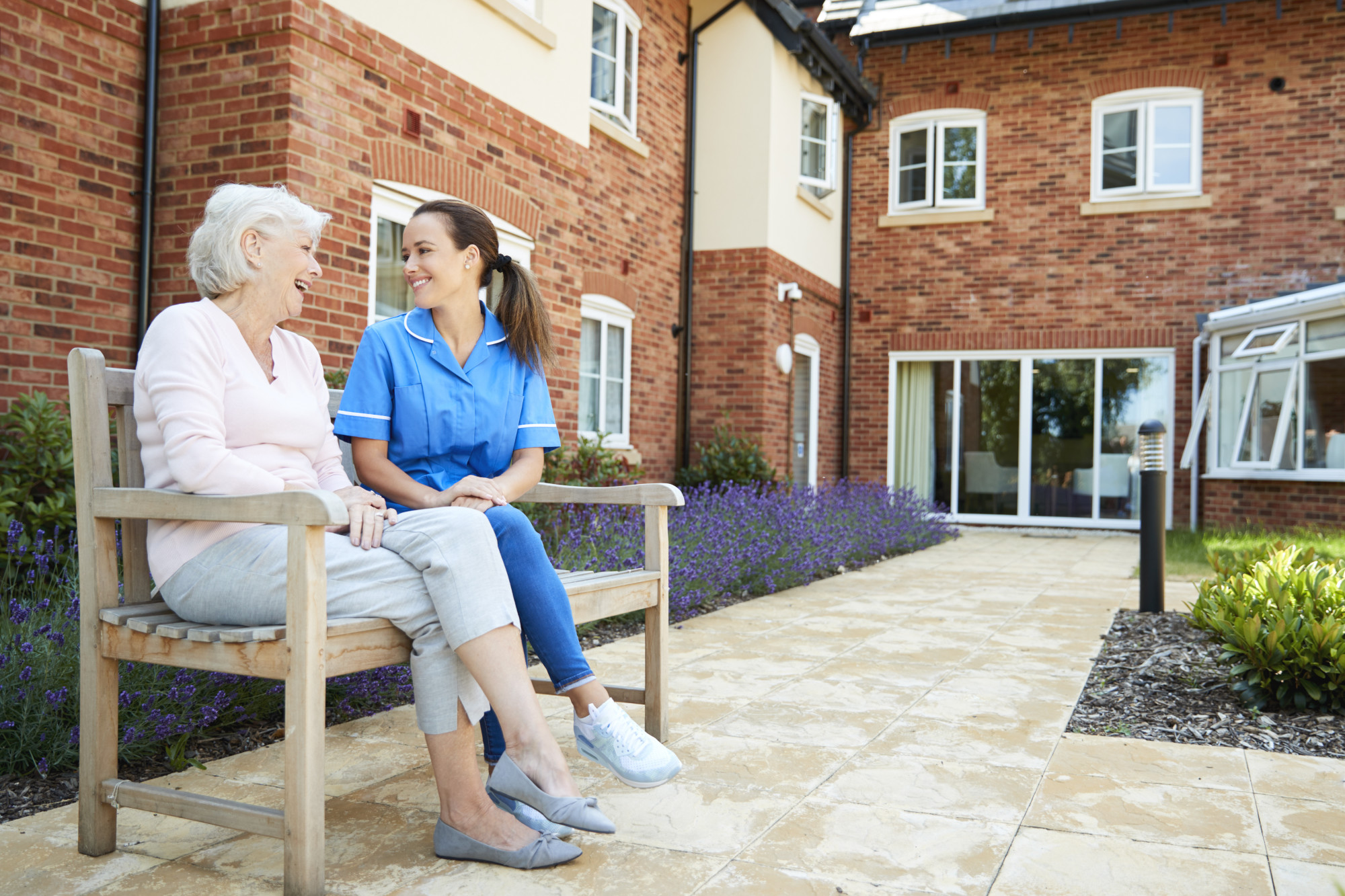 Understanding the Average Cost of Assisted Living
Originally posted on https://www.saskcarehome.ca/2019/10/20/understanding-the-average-cost-of-assisted-living/
When your mom or dad begins to age, sometimes they are unable to live independently. While it's convenient to have them move in with you, it may not be practical, especially if they need medical care.
One of the main reasons for senior citizens needing help is their declining health.
According to a 2016 Census, 6.8% of Canadians 65 and older lived in a nursing home. 30% of Canadians 85 and older lived in senior housing.
But it takes time to choose the right assisted facility.
If you or a loved one needs some extra help but are unsure about the cost of assisted living, continue reading.
What is Assisted Living?
According to WebMD, assisted living is housing for people with medical and personal care needs. The assisted living facility attempts to promote independence but creates a comfortable, home-like environment and 24-hour services are offered to the residents.
What Services Do They Provide?
The services provided at an assisted living facility will vary by location. At Balcarres Care Home, we offer a variety of services to help your loved one feel at home. Some of the services provided include:
Laundry
Housekeeping
Personalized meal preparation
Life enrichment: physical & mental exercises
Nightly well-being checks
Administration of medication & insulin
Monitoring of oxygen, blood pressure and blood sugar
Comprehensive assistance with bathing, dressing, and feeding
Level of Care
Everyone's personal and medical needs are different, which is why we offer three levels of care, including Level 3 Extended Care, assisted living, and respite care.
Extended care provides frequent help with feeding, bathing, and dressing. Trained and certified staff ensure medications are dispensed properly. The rates begin at $2,100 per month, depending on the size of the room.
Assisted living allows for occasional supervision and helps with daily activities. Our staff monitors medications, health, and physical exercises. The cost starts at $2,100 per month but might change due to room size and level of care.
Respite care offers the opportunity for residents to get attention on specific days or weeks. Respite care is customizable to suit the need of the resident. The rates start at $70 per day but vary due to room size and level of care.
Create a List of What You Need in a Facility
When searching for an assisted living facility, it's essential to know what you need. Consulting with your family and physicians could give better insight into the services and level of care needed.
Making a list of what you or your loved one would want is also essential. Trying to match needs and wants is crucial for someone who will be a resident in a senior community.
What is the Cost of Assisted Living?
According to the Canadian Mortgage and Housing Corporations' Seniors Housing Report, the average cost of senior communities range from $2,021 to $3,204 per month.
But the cost of living in a senior community is higher in more expensive provinces like Prince Edward Island, which boasts an average living cost of $4,752 more in 2014 than in the previous year.
Average Monthly Rent of Assisted Living Facilities
Below are the average monthly rent costs of assisted living communities throughout the provinces of Canada.
Prince Edward Island $4,752
Manitoba $3,107
Ontario $2,776
Nova Scotia $2,707
Saskatchewan $2,536
Alberta $2,329
British Columbia $2,021
But more prominent cities like Toronto, where the cost of living is already higher, charge an average of $3,206 per month — followed by Regina with $3,105 and Ottawa at $3,017 per month.
Cost Over Time
The cost of assisted living adds up over time. So it's crucial to locate a facility you or a loved one will enjoy because it's a financial investment.
How much could your investment cost? If the average price of monthly rent in Saskatchewan is $2,536 it totals $30,432 for one year. As the years' progress, the money spent increases.
 5 yrs – $152,160
10 yrs – $304,320
15 yrs – $456,480
20 yrs – $608,640
Many people don't have the savings or monthly income to cover the cost of an assisted living facility. But planning for the future can help.
Planning for the Future
During your working years, saving for your twilight days is recommended. Because circumstances may change unexpectedly, it might be beneficial to invest in long-term care insurance too.
Long-term insurance could help bridge the gap between provincial health plans and the monthly cost of living. To qualify for benefits, the person must need constant supervision or physical help with two daily activities like bathing, dressing, feeding, toileting, etc.
Start the Process
Now that you understand the cost of assisted living, it might be time to start the process. Create your list of needs, wants, and available facilities. Schedule an appointment to speak with a representative and complete a tour.
If you would like to learn more about our facility, please contact us today and learn more about our services.